ABSN Degree: What are the Advantages to Accelerated Nursing Education?
There are many pathways into the nursing career, but having a Bachelor of Science in Nursing (BSN) degree is the best option for individuals who want to compete for the best jobs and position themselves for advancement. However, if you're not attracted to the idea of enrolling for a four-year degree because of the time commitment, you might consider an Accelerated BSN program (ABSN), which can take less time.

What is an Accelerated BSN?
It is a Bachelor to BSN nursing program and the fast-track to becoming a Registered Nurse. Unlike an associate degree in nursing programs or practical nursing programs, an ABSN program yields a bachelor's degree in nursing. Upon the completing and passing the NCLEX exam, graduates of this program are all ready to become RNs.
The accelerated BSN program allows students to quickly earn their bachelor's degree in nursing and change their careers because they are able to compress four years of nursing education in a shorter period of between 12 to 18 months. The accelerated BSN is for ambitious and seriously devoted nursing students who are willing to do what it takes to get there.
What Are the Advantages of Earning An Accelerated BSN?
Saves You Time: This is the most obvious benefit. Studying to get a BSN takes quite a bit of time and this is a great option for individuals who want to earn their degree and start their career faster. You can graduate in as little as 2.5 years for a traditional 4-year degree. This can be enormously helpful for a student who is career driven.
Better Fit for Your Learning Style: While some individuals want to enjoy the traditional college experience and get summer breaks to rest their brains, others have a difficult time adjusting between semesters and long breaks. Some students thrive when they're in school year-round and don't have months off to lose the skills they worked so hard to gain or forget what they've learned so far.
Be Ahead of the mandate: Another advantage is that you'll be ahead of the game with the mandate that has been set by the Institute of Medicine. This is a goal to have 80 percent of nurses hold a BSN by 2020.
Advance Quick in Your Career: Think about it, if you are a non-traditional student who has a job and wants to earn a higher degree so as to advance at work, an ABSN allows you to continue working as you earn your degree. Any person focused on advancing their career through formal education can greatly benefit from this program. You could be landing your job or moving up in your current position by the time someone who went to a traditional program is graduating.
What Will You Learn?
The coursework in an accelerated degree program is intensive. You'll probably take a lot of science-based courses, including anatomy, physiology, chemistry, microbiology, human growth and development, statistics, and social science. Other common concepts explored in the program include medical assessments, patient care techniques, lifespan development, and phlebotomy.
You also should get hands-on clinical experience in real-life healthcare facilities and laboratories, at the basic, intermediate, and advanced levels of the program. Between practical skills and classroom instructions, students are also prepared to pass NCLEX exam upon graduation.
In the medical field, lack of sufficient education and poor education can lead to mistakes that can have adverse effects on patient health. The topics you study in a BSN program are essential tools for providing higher quality care. Education also opens opportunities for professional development as it can lead to additional career opportunities in research, teaching, and management.
Life After Earning an ABSN
After you've earned your BSN, consider continuing your education and pursuing a master's degree. You'll typically be eligible to apply to the nursing administration, nurse education, or nursing informatics MSN programs. This could also help boost your career and move you into a position of more responsibility.
Are you interested in a nursing career? If you want to earn a Bachelor of Science Degree in Nursing – Traditional Track, ECPI University offers this degree program at an accelerated rate. For more information about this exciting opportunity, connect with a helpful admissions counselor today.
It could be the Best Decision You Ever Make!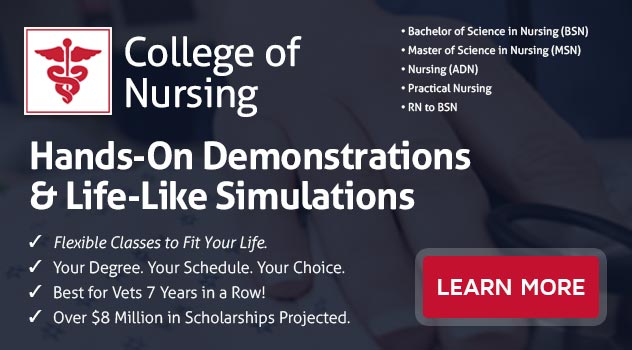 DISCLAIMER – ECPI University makes no claim, warranty, or guarantee as to actual employability or earning potential to current, past or future students or graduates of any educational program we offer. The ECPI University website is published for informational purposes only. Every effort is made to ensure the accuracy of information contained on the ECPI.edu domain; however, no warranty of accuracy is made. No contractual rights, either expressed or implied, are created by its content.
Gainful Employment Information – Bachelor of Science in Nursing – Traditional Track
For more information about ECPI University or any of our programs click here: http://www.ecpi.edu/ or http://ow.ly/Ca1ya.