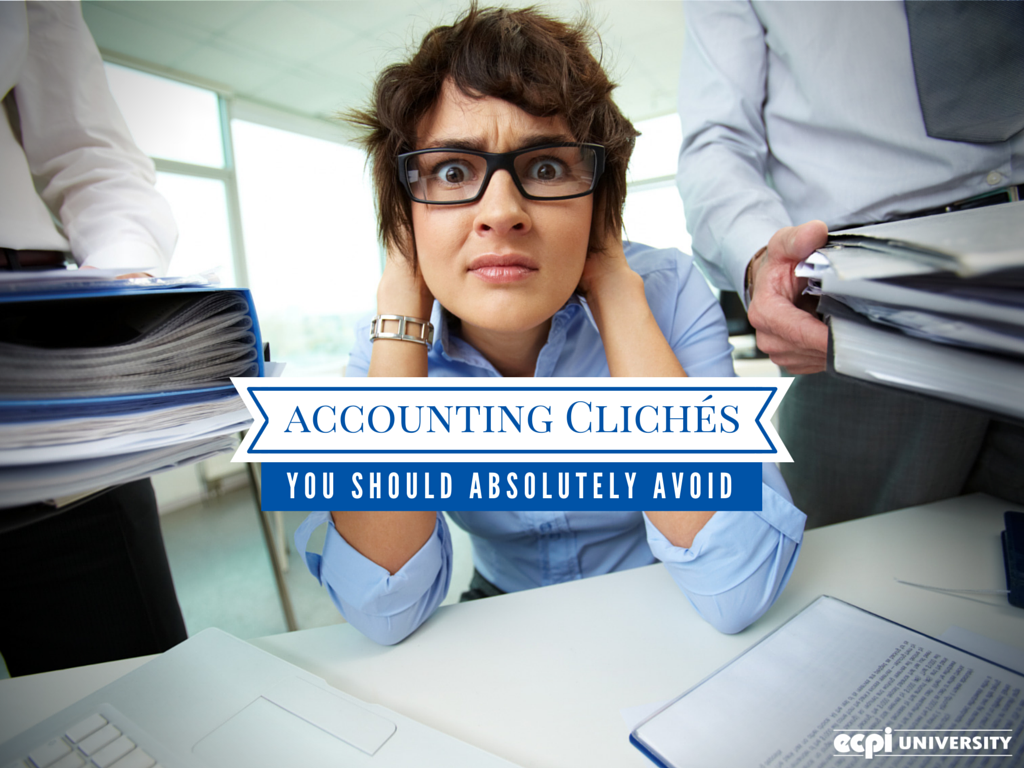 Everyone has seen the stereotype of the lonely accountant wearing a green visor, sitting all alone crunching an endless series of numbers. The image of the single-minded "bean-counter" goes all the way back to poor Bob Cratchit, Scrooge's bookkeeper, sitting on a tall stool making his ledger entries.
However, this antiquated view of the accountant does a great disservice to the role and field of accounting today. As business becomes ever more complex, having accurate and timely financials is one of the most essential functions of corporate management. Even so, thinking of accounting as a mere bookkeeping function is also a dated cliché. Accounting can be a career with a bright future in a wide range of specialties related to finances and reporting.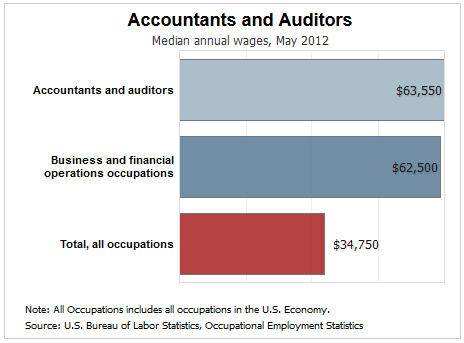 In fact, a recent graduate with a bachelor's degree can find a number of opportunities requiring little or no previous experience (Bureau of Labor Statistics). Median pay for accountants runs more than $30 per hour, or $63,550 per year, according to the same BLS analysis.
Busting Other Myths and Clichés About Accountants and Bookkeepers
In addition to what we will call the "Green Visor" cliché, here are other misconceptions and stereotypes many people carry about this important business career:
Accountants have no upward mobility. One survey from Penn State makes it clear that many of America's greatest business men and women have started their careers in the accounting field. This included Phil Knight, founder of Nike, Thomas Edison, and Arthur Blank, founder of Home Depot. The field was one of the first to open up to and promote women, such as Toni Pergolin of Bancroft and Tara Weiner of Deloitte.
Tracking financials and generating reports are the primary jobs of accountants. In reality, learning the basics of accounting prepares you for a broad number of business responsibilities and opportunities. These include law enforcement, forensic work, consulting, risk assessment, and entrepreneurial ventures. This, of course, is only a small portion of the many career niches that are open to those who are well-trained in finances and accounting.
Accountants get bored doing the same thing day after day. That image of sitting at the desk behind a pile of papers is just as outdated a cliché as the first noted above. You will find that accounting careers are as varied as any other type of career. Even if you don't pursue the related fields already mentioned, most accountants deal with a varied number of tasks, accounts, and situations. In small companies and large there are dozens of different accounting requirements that often deal with hundreds and thousands of different projects, customers, and employees.
Accounting provides a narrow education with a limited number of applications. If the above examples aren't enough, you will appreciate the many different specialties you can add to your accounting base to pursue even more specialized and well-paying careers. Many professionals today treat their accounting expertise as a solid foundation, and they then add other training to increase their value in the fields of financial planning, cost estimation, auditing, tax compliance, management consultants, and a host of other fields.
The simple fact is this: you can pursue a rewarding career in accounting as a respected and well-paid executive, or you can use your financial training to help tackle any other business opportunity you desire. The value of the accounting degree gives you both market value and important insights to the heartbeat of business – generating and managing profits. Don't let any of these tired clichés keep you from claiming a solid career and upward mobility for yourself.
Financing Your Business Venture, I am a sponge to learn. (@ ECPI University) http://t.co/7u4TqlCl

— Nicole Newsome (@NicNews) January 18, 2012
Your First Step Toward a Career in Accounting
If you're ready to start working toward your degree in accounting, you should check out ECPI University today. Through our accelerated, year-round program, you can graduate from ECPI University in just 2.5 years with a Bachelor of Science degree in Business Administration with a concentration in Accounting. Take the first step—it could be the Best Decision You Ever Make!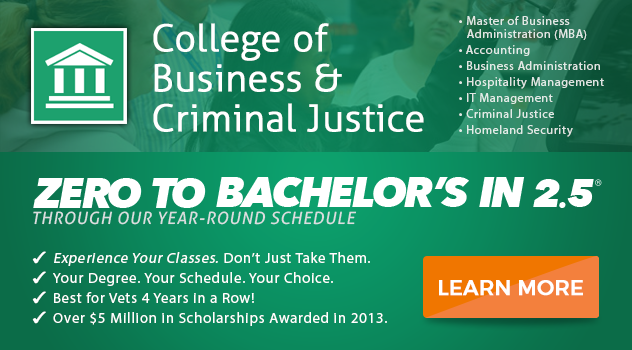 DISCLAIMER – ECPI University makes no claim, warranty or guarantee as to actual employability or earning potential to current, past or future students or graduates of any educational program we offer. The ECPI University website is published for informational purposes only. Every effort is made to ensure the accuracy of information contained on the ECPI.edu domain; however, no warranty of accuracy is made. No contractual rights, either expressed or implied, are created by its content.
Gainful Employment Information
For more information about ECPI University or any of our programs click here: http://www.ecpi.edu/ or http://ow.ly/Ca1ya.