ADN Nursing Programs: What Should I Expect as a Student?
For many, nursing is a calling as much as it is a profession.
It's a career that's part science, part art, and all about helping people--and people love their nurses, according to a recent Gallup poll. A profession that requires communication, critical thinking, compassion, anatomy, physiology, microbiology, nutrition, pharmacology, you will also need the ability to put it all to work in a clinical setting.
It's a big job that requires specialized education. Nursing students have their work cut out for them. After all, ADN nursing programs have to teach both theory and skills. But it's also not an insurmountable task to earn your nursing degree--especially if you know what to expect and take a little time to prepare. Here's a look at what every ADN student can (and should) expect from a nursing program:

A robust curriculum
Nurses work in an array of settings, from hospitals to primary care clinics to schools to businesses. Because you never know where your career will lead, you're going to want to have a solid foundation of knowledge from which to pull.
That's where a robust curriculum comes into play. You're going to want to be able to take classes that prepare you for a variety of settings and situations, from calculating dosages of medications to newborn nursing to psychiatric care and beyond. You'll also need a solid understanding of anatomy, physiology, labs, culture, and diversity.
There will be new terminology to learn, skills to develop, and concepts of the profession (both basic and complex) to grasp. Before you enroll, make sure the program you choose offers an orientation and/or a study skills class. These types of support classes can set you on a path toward success in nursing school.
Practical experience
You didn't learn to drive by reading the car's owner's manual, and you probably aren't going to be able to learn to be a nurse by reading a textbook.
Nursing students need hands-on experience. You should expect a nursing program to provide a realistic setting in which to learn, practice, ask questions, make mistakes, and develop skills. It's where you will roll up your sleeves and put your newfound knowledge to work in a real-world environment. That way, you'll be well-positioned to hit the ground running once you've earned your degree and landed that first job.
Support
Nursing school is designed to prepare you for two things: to pass the National Council Licensing Exam for Registered Nurses and to succeed in the real world. It's challenging and will likely require you to make sacrifices that can test your mettle.
You might have to secure financial assistance to pay for tuition. You might need a little extra help to fully grasp certain subjects and skills. You might just need someone to talk to from time to time. In other words, you need some extra support.
This is where your instructors come in. Instructors should push you to succeed, pull you when you need extra help, and lend a hand when you need help navigating tuition, scheduling, career opportunities, and whatever else you need.
Preparation
This one is really all about you. You already know about the importance of study skills courses and freshmen orientation classes. But what else can you do to prepare for nursing school?
Once you've found the right ADN nursing program, what can you do before you take that first class to make sure you're ready for success? Here are things you can do today:
Network. Pretty much everyone knows a nurse. Before you start classes, reach out to a nurse. Ask what advice they can share with an aspiring nursing student. Ask what you need to know. Then ask if you can stay in touch; it could lead to a job.
Volunteer. Real-world experience is invaluable, and volunteering is a great way to get it.
Read. The internet is loaded with websites dedicated to nursing. The sooner you start reading them, the easier it will be for you to learn the lingo and understand the role of the nurse.
Ready to get started?
Are you interested in a nursing career? If you want to earn an Associate of Applied Science in Nursing Degree, ECPI University offers this program at an accelerated rate. For more information about this exciting degree, connect with one of our helpful admissions advisors.
It could be the Best Decision You Ever Make!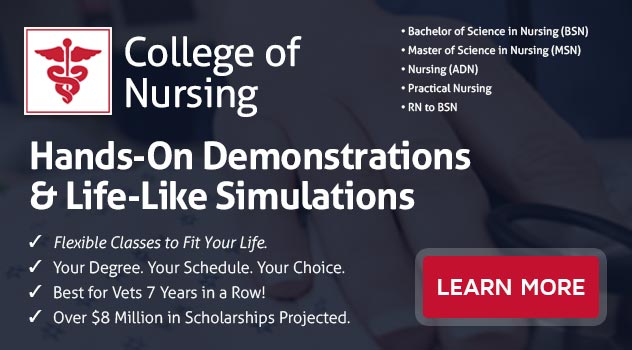 DISCLAIMER – ECPI University makes no claim, warranty, or guarantee as to actual employability or earning potential to current, past or future students or graduates of any educational program we offer. The ECPI University website is published for informational purposes only. Every effort is made to ensure the accuracy of information contained on the ECPI.edu domain; however, no warranty of accuracy is made. No contractual rights, either expressed or implied, are created by its content.
Gainful Employment Information – Nursing - Associate's
For more information about ECPI University or any of our programs click here: http://www.ecpi.edu/ or http://ow.ly/Ca1ya.