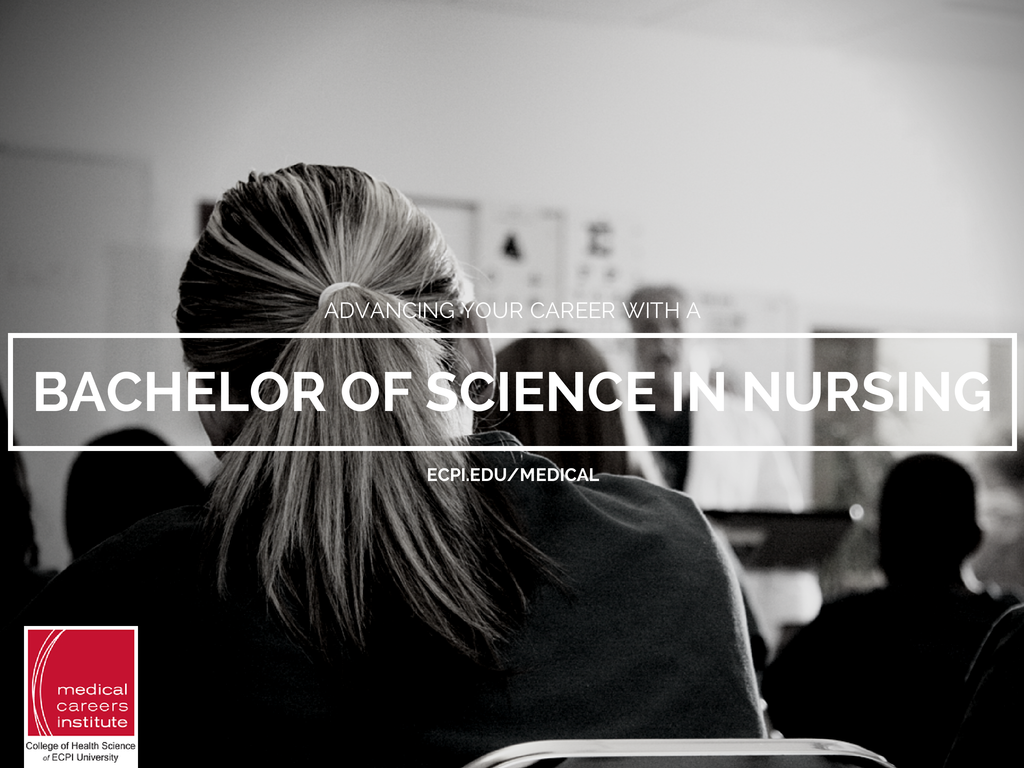 In today's ever-changing healthcare environment, one constant remains: the need for skilled nurses. With the nation's aging population, the expansion of healthcare insurance, and the rapid evolution of medical technology, that need will likely grow.
The nursing field is multifaceted and offers a variety of career paths, each requiring different levels of education. There are Licensed Practical Nurses (LPNs), and Registered Nurses (RN), both of which require an associate's degree. There are also opportunities for nurses in supervisory and specialty roles which usually require a Bachelor or Master of Science Degree in Nursing.
Increasing Demand for Qualified Nurses
However, an increasing number of hospitals now demand a bachelor's degree of all new hires - and of nurses who have been on staff for years. As The New York Times noted, "The need is so great that nurses without bachelor's degrees are still in demand. But experts say that may change in years to come, particularly at hospitals, the largest segment of the profession and one of the best paid."
According to the American Nurses Association, all 50 states and the District of Columbia have governance boards commissioned to:
Establish requirements for securing and retaining license: basic education, continuing education and/or competency
Interpret scope of practice as by state statute
Investigate complaints of licensees and governance discipline
Ultimately, candidates have to pass the National Council Licensure Examination (NCLEX) to be designated a Registered Nurse (RN).
What does an Registered Nurse (RN) do?
A Registered Nurse provides and manages patient care. They are expected to deliver doctor-ordered care as well as advice and emotional support to patients and families. Additional duties include:
Recording medical histories and symptoms
Administering medicines and treatments
Laying out plans for patient care
Recording patient observations
Consulting with assigned healthcare professionals
Operating/monitoring medical equipment
Performing diagnostic tests
Advising patients and families on illness/injury management
Reviewing instructions for patient release
Many RNs develop specialties in pediatrics, geriatrics, cardiology, anesthesiology, and more with continued post-graduate education.
How Much Does a Registered Nurse (RN) Make?
The Bureau of Labor Statistics report on wages (2012) put the median wage for Registered Nurses at $65,470.00. The lowest 10% came in at $45,040, but the highest 10% made more than $94,720.00.
And, their median earnings varied over the top five sectors employing RNs: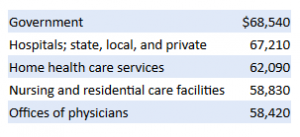 What's the Path to Advancement in Nursing?
Nursing has become a new knowledge base. There is much more to know and much more to manage. If you want the education it takes to secure and keep a job with a promising future, if you want to improve your chances for promotion and specialization, and if you want to pursue the business and administrative side of healthcare, you may want to begin by earning a Bachelor of Science in Nursing.
ECPI University offers the opportunity for working nurses to develop the critical knowledge, skills, and abilities to take on more responsibility in nursing. The faculty and staff in the University's College of Health Science, Medical Careers Institute (MCI), all recognize the importance of the student's time and energy. That's why ECPI offers online and on ground options, caring and highly-accessible faculty, and web-cam technology which enables one-on-one assessments and consultation. To learn more about ECPI University, contact us TODAY!
DISCLAIMER – ECPI University makes no claim, warranty or guarantee as to actual employability or earning potential to current, past or future students or graduates of any educational program we offer. The ECPI University website is published for informational purposes only. Every effort is made to ensure the accuracy of information contained on the ECPI.edu domain; however, no warranty of accuracy is made. No contractual rights, either expressed or implied, are created by its content.
Gainful Employment Information
For more information about ECPI or any of our other programs click here: http://www.ecpi.edu/ or http://ow.ly/Ca1ya.