Advice on Working Towards a Career in Cloud Computing through Formal Education
If you're thinking about a career in computer science, it might be worth your while to consider cloud computing. Cloud computing has become essential to organizations large and small. It's only going to become more important in the future.
If you are studying cloud computing, or are considering a potential career in cloud computing, you probably want to know best to start your journey in this exciting and essential field. With that in mind, here are some things to consider as your work towards your career in cloud computing.

Get enough sleep
The science by now is clear: all-nighters don't work, and hamper your grades. The less sleep you get, the less you'll remember about the material you already know. The single best thing you can do for yourself when exams roll around is get a good night's sleep.
Diplomas are good, but so are certifications
If you are enrolled in a cloud computing degree program, you're off to a good start. A bachelor's degree can go a long way toward helping you land the job you want in the cloud computing industry. Just as important as a degree, however, are third-party certifications.
These exams test your proclivity with a wide variety of essential computer science skills. If you're already enrolled in a formal degree program, you're almost certainly being taught these skills, and should be ready to take certification exams when you graduate.
Diversify your knowledge
The world of computer science can be something of a huge Venn diagram. Fields like cloud computing, cybersecurity, and database management are never completely separate these days, and often someone with training in one field can transition into a career in another.
With that in mind, it might be a good idea to make sure you pick up as many hard skills as you can while you're in school. If you have any electives in your major, use them to expand your skillset. Learn about cybersecurity, or different types of programming languages. These abilities could open doors to more opportunities and help you with your day-to-day work.
Keep learning after you graduate
In computer science, you never stop learning. Technology never stops advancing, so if you are working in cloud computing you are going to need to be able to keep up with the times. Being open to learning something new every day is a soft skill that will pay dividends for your career.
To hone your hard skills, consider finding web forums for people in your line of work, or attending conferences when you have the time. The wider your web of contacts, the easier it will be to learn new information when it arises. Also, take advantage of your local library. The library is free, and there are plenty of books you can read and resources to take advantage of that can help you in your cloud computing career.
Are You Ready to Begin Your Journey?
Are you interested in cloud computing and want to see where your career could go after earning a degree? If you want to earn a Bachelor of Science Degree in Computer and Information Science with a Major in Cyber and Network Security - Cloud Computing Track, ECPI University could be a great choice for you. With accelerated scheduling and hands on learning, earning a bachelor's degree could be fast and engaging. For more information, connect with a helpful admissions professional today.
It could be the Best Decision You Ever Make!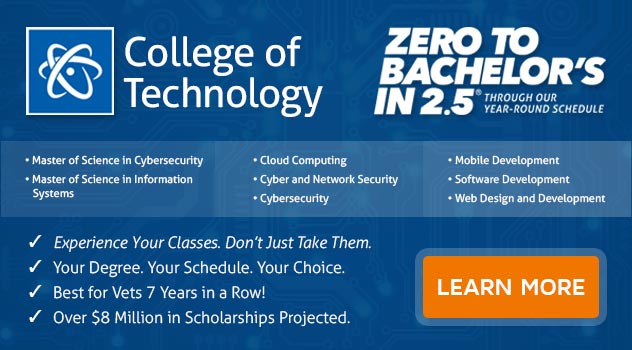 DISCLAIMER - ECPI University makes no claim, warranty, or guarantee as to actual employability or earning potential to current, past or future students or graduates of any educational program we offer. The ECPI University website is published for informational purposes only. Every effort is made to ensure the accuracy of information contained on the ECPI.edu domain; however, no warranty of accuracy is made. No contractual rights, either expressed or implied, are created by its content.
For more information about ECPI University or any of our programs click here: http://www.ecpi.edu/.