Are Data Analytics Professionals in High Demand: Could I Work in this Field with an Online Degree?
Data analytics is intricately intertwined with modern business operations. Whether it's smartphones or social media information to the up-and-coming Internet of Things, companies need to manage more big data each day. Businesses, non-profit organizations, and even governments all have numerous uses for the answers offered by complex data.

What is Data Analytics Exactly?
However, finding the right answers is normally a challenge. This is where data analysts come in. They are specialists who translate raw data into meaningful information. This generally involves an application of both statistics and computer science concepts. These specialists, also commonly called data scientists, break down unstructured data sets to identify and obtain meaningful patterns that present opportunities for their organizations' operations.
There is an immense buzz around this field as indicated by its illustrious nickname, career of the 21st Century. Glassdoor christened it as the best job in America for the last three consecutive years. However, you might be worried about the hype and wondering how the opportunities in this field will look in future. Let us explore your chances of employment in this field and how seamless it is to acquire the degree.
What is the Demand for Data Analysts?
The buzz around the data analytics field is largely attributed to the numerous job opportunities the program offers coupled with impressive pay packages. Data Scientist roles have spiked by 650 percent since 2012 with only 35,000 specialists being available currently.
A recent LinkedIn survey of the most promising jobs in 2019 saw data analytics claim the top spot. The survey involved an examination of millions of member profiles, job openings, and their corresponding salaries. The report indicated data scientist jobs have opened up at a rate of 56% more than last year.
Andrea Danyluk, the co-chair of the Association for Computing Machinery's taskforce in data science, atests that data science is not just a temporary buzz, but rather an essential practice that is going to be useful in all sectors of the economy for a long time.
But why is the demand for data scientists so high? Mainly, it is due to the fact that there is a huge surge in the number of organizations implementing data analytics, particularly in big data. Some experts have termed big data as the oil and gold of the 21st century and the organizations that can make the best use of big data will be the leaders of global industries.
What Role Does Big Data Play in the Current Commerce-driven World?
Almost 77% of all top organizations in the world rely on big data in their business operations. The main use of big data analysis is to understand consumer behavior and better their experiences. Companies which use big data retain a majority of their consumers and consistently increase their profitability.
A classic example of the use of data science is in remembrance of an online shopper's purchase history. This includes their searches, the products they purchase, and the payments they make. Such data is then structured to streamline the shopper's future searches or even suggest purchases. This increases profitability for the retailer and allows a shopper to have a seamless purchase experience.
Numerous businesses can also now analyze their internal performance and compare themselves with their competitors to identify cost-effective means of generating more profits. Big data levels the playing field for all corporations allowing big and small companies to compete favorably. As such, numerous companies are now able to thrive in the dynamic corporate environment.
Is an Online Degree Feasible for Data Analytics?
Obviously, this is a field that requires a great deal of structured training. Such allows you to understand, among other things, the Standard Query Language (SQL) which is primarily used for data analytics. You also need to sharpen your astuteness and critical thinking skills. Proper understanding of data analysis methods is also critical in this sector.
There are numerous approaches you can take to acquiring a data analytics degree. Online degrees are one of the best routes due to the following advantages:
Flexible enough to work into your life especially if you are currently employed or taking care of a young family
Easy and timeless access to study materials
You do not have to commute of rent an apartment away from home
You can learn at your own pace which also allows you to balance out your schedule
Time to Get Started
Is data analytics the sector you envision yourself spending your career life? Take the first step to your dream job by enrolling for the Bachelor of Science Degree in Computer and Information Science with a Major in Software Development in the Data Analytics track through our accelerated program at ECPI University. Connect with our helpful admissions advisors to learn more about this course today.
It could be the Best Decision You Ever Make!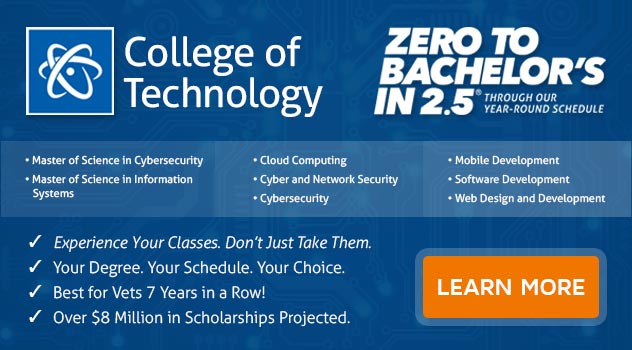 DISCLAIMER - ECPI University makes no claim, warranty, or guarantee as to actual employability or earning potential to current, past or future students or graduates of any educational program we offer. The ECPI University website is published for informational purposes only. Every effort is made to ensure the accuracy of information contained on the ECPI.edu domain; however, no warranty of accuracy is made. No contractual rights, either expressed or implied, are created by its content.
For more information about ECPI University or any of our programs click here: http://www.ecpi.edu/.