Army Vet and Nursing Student finds Camaraderie as Member of Counter-Strike Rams eSports Team
When a training accident ended Michael Bannon's Army career, he wasn't quite sure what to do. As an infantryman, his skills did not easily transfer to the civilian sector. Then he began thinking about all of the dedicated health professionals that helped him recover from his injuries.
"I wanted to do for others what they did for me," says Michael. "I also needed a career that would allow me to support my young daughter. At first I considered healthcare administration, but I can't sit behind a desk, so I chose nursing."

However, there is one thing he really likes that does require him taking a seat. Michael has been a gamer for nearly two decades, and for the past 11 years, he's been a serious competitor.
When he learned earlier this year that ECPI University planned to field an eSports team, he jumped at the opportunity. "It was a no-brainer," he says. "I could improve my skill level, help support my school, and have an excuse to play video games several nights a week!"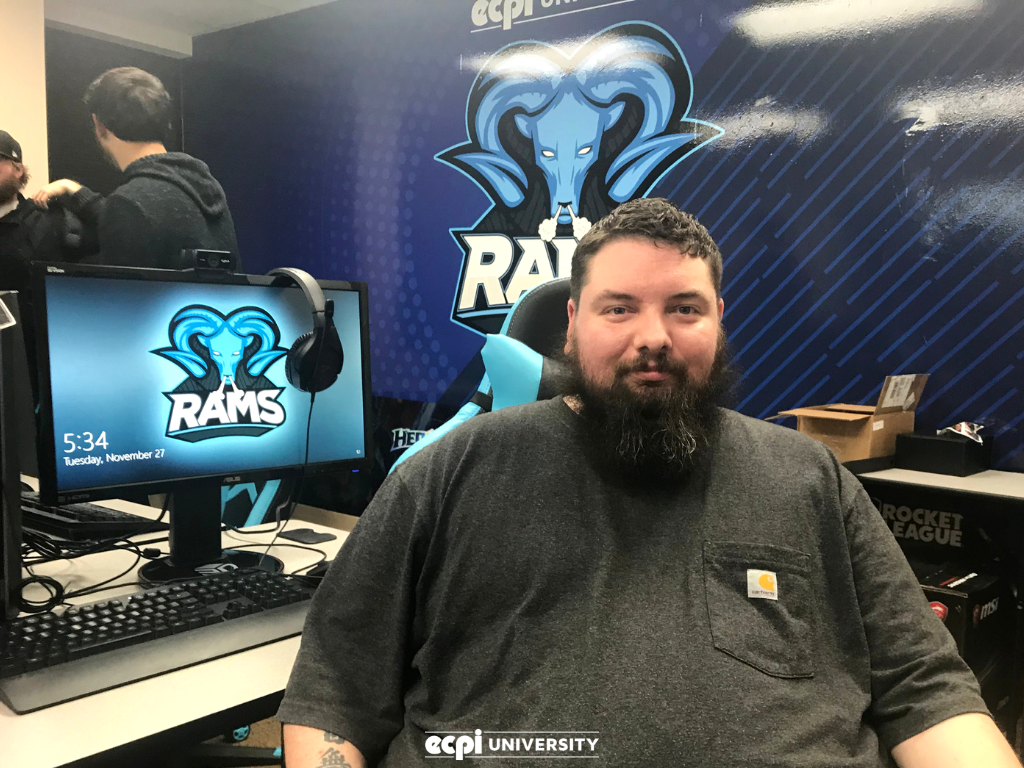 Michael has now earned a scholarship as a member of the ECPI University Rams. While he is certainly looking forward to his nursing career, he's also hoping to supplement his income by competing in professional eSports tournaments. "eSports is growing so fast, and a lot of the professional teams are looking at the collegiate ranks as a sort of farm system," he says.
Michael's specialty is a game called Counter-Strike and his coach says he has the right attitude to ascend to the next level. "I am tremendously impressed by the progress Michael has made since our first practice earlier this year," says ECPI University Athletic Director and Counter-Strike coach Mike Glover.
Perhaps what makes Michael especially impressive is his ability to multi-task. He's a full-time student, father, Rams team member, and president of ECPI University's Virginia Beach chapter of the Virginia Nursing Student Association. He says he likes being part of something bigger than himself, and being on the Rams gives him a sense of camaraderie similar to what he found in the Army.
With graduation just a short time away, Michael says he cannot believe how much has changed since he had to retire from the Army. "Back then, I was going nowhere and had no idea what I was going to do," he says. "Now, I am right where I need to be and the future is bright."
Are you interested in playing competitive collegiate eSports? The ECPI University Rams is the first collegiate team in the Hampton Roads area. You can learn more about the rams or apply for a tryout online. For more information about ECPI University, its programs, and classes, connect with a friendly admissions advisor today.
It could be the Best Decision You Ever Make!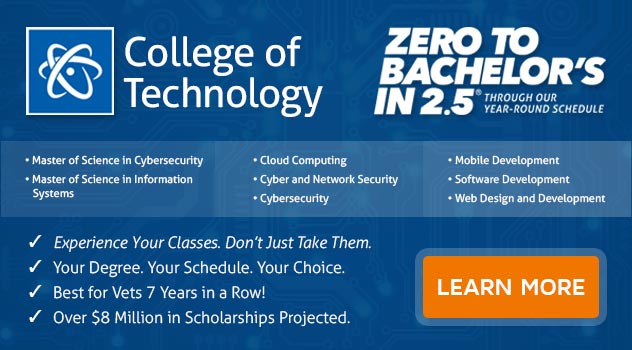 DISCLAIMER – ECPI University makes no claim, warranty, or guarantee as to actual employability or earning potential to current, past or future students or graduates of any educational program we offer. The ECPI University website is published for informational purposes only. Every effort is made to ensure the accuracy of information contained on the ECPI.edu domain; however, no warranty of accuracy is made. No contractual rights, either expressed or implied, are created by its content.
For more information about ECPI University or any of our programs click here: http://www.ecpi.edu/ or http://ow.ly/Ca1ya.