Baking and Pastry: Tools and Equipment you Need in the Kitchen
Creating beautiful pastries requires not only artistic skill but also in-depth knowledge of how to use pastry tools to produce the look you want. Pastry chefs need more than just the basic tools like rolling pins and measuring cups. While it is possible to make lovely pastries without many tools, the ultra-modern and painstakingly crisp lines you see on many pastries and decorated cakes requires the right equipment for the job. Here are some of the tools that pastry chefs rely on.
Offset Spatula
An offset spatula is a long, flat metal spatula that rises up just before it enters the handle. It's used for spreading frostings on cakes and spreading thick batter in pans. It's much better than a regular spatula because the lowered spreading surface makes it easier for you to hold the spatula and still create a flat, level surface. Offset spatulas are available in mini sizes all the way up to huge spatulas for large cakes. These are easy to find outside of professional kitchens, but they are indispensable to most pastry chefs.
Raplette Dough Spreader
The raplette dough spreader is a rare tool that allows pastry chefs to spread dough in a raised mass. In other words, instead of using a spatula to smear some dough on parchment paper and then try to flatten it to a specific height all over, the chef uses the raplette to smooth out the dough at a certain height that the raplette is set to. It's hard to find a raplette for home use, but Food and Wine offers an improvised solution.

Microplane Zester
Forget graters that can harm your knuckles. A microplane zester is necessary for any pastry chef who uses citrus peel garnishes. Yes, you can get these for home use, but a pastry kitchen is a lot sorrier without one of these zesters. Box graters just don't offer the control that you need as a pastry chef to get nice, distinct flakes of fresh citrus peel.
Cake Pans of All Sizes and Shapes
Home bakers usually can make do with a couple of square pans, a 9"x13" pan, and a round cake pan that's either 8 or 9 inches across. But professional pastry chefs need all sizes and all shapes of cake pans. From tiny 2-inch round pans to massive sheet pans, a prepared pastry chef will have a complete set that covers all possible sizes.
Oven, Refrigerator, and Freezer Thermometers
All appliances are subject to failing gradually over time. The temperature in the oven, for example, can start to drift by a few degrees, affecting the final product. It is essential to have a thermometer for the oven and to test the oven every few weeks to ensure it is still heating up to the temperature that you set the thermostat to. For the fridge and freezer, which can make or break cream cakes, pies, and your customers' safety. You need separate thermometers that sit in the back of both the refrigerator and freezers to ensure they stay in the desired temperature zones.
Pastry Blender or Cutter
The pastry blender is a tool that has a handle connected to parallel metal wires that you use to cut butter into flour to form a dough. This tool makes it much easier to cut in the butter without warming it up or getting dough all over your hands.
Are you interested in using some of these tools in a professional kitchen? If you want to take your love of breads and pastries to the next level and earn a Diploma in Baking and Pastry Arts, ECPI University's Culinary Institute of Virginia offers this program at an accelerated pace. If you'd like to learn more, connect with a friendly admissions advisor today.
It could be the Best Decision You Ever Make!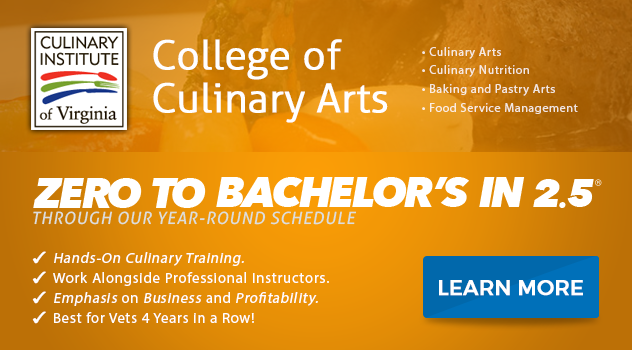 DISCLAIMER – ECPI University makes no claim, warranty, or guarantee as to actual employability or earning potential to current, past or future students or graduates of any educational program we offer. The ECPI University website is published for informational purposes only. Every effort is made to ensure the accuracy of information contained on the ECPI.edu domain; however, no warranty of accuracy is made. No contractual rights, either expressed or implied, are created by its content.
Gainful Employment Information – Baking & Pastry Arts - Diploma
For more information about ECPI University or any of our programs click here: http://www.ecpi.edu/ or http://ow.ly/Ca1ya.