Become a Sonography Technologist: Why Education is so Important to this Position
With the population growing older, especially as baby-boomers age, the need for qualified medical personnel will continue to increase. The need to be able to diagnose blood clots, heart disease and other issues, is expected to increase. Those considering positions in the healthcare industry, especially sonographers and cardiovascular technologist will be in great demand. Technologists that are certified in more than one specialty can expect even greater job opportunities within the medical field.
According to the Bureau of Labor Statistics, "employment of diagnostic sonographers is expected to grow 23% until 2026, which is faster than average for most other occupations."

What Does a Sonography Technologist Do?
An ultrasound technologist, or sonographer performs diagnostics on patients to determine health issues with organs and soft tissue. It is also commonly used during pregnancy to observe the fetus and record its growth.
Sonographers use special diagnostic imaging equipment to create images and conduct tests on organs and tissues, which are then used by physicians to diagnose medical issues. They typically work alone or with a nurse during the ultrasound/sonogram process.
Where Does a Sonographer Typically Work?
There are many different jobs available to sonographers. Many of the locations that diagnostic sonographers can work include:
State, local and private hospitals
Physician offices and primary care clinics
Laboratories
Medical Imaging Centers
Outpatient Care Centers and Mobile Imaging
In most cases, sonographers are in small dimly lit rooms or at patients' bedsides.
Today there are mobile sonography units that can take the necessary equipment to patients' home if they are unable to be moved to an examination room or medical facility. They may also visit travel to physicians' offices if the facility does not have a permanent technologist on-site. Sonographers often work with patients that are in pain or disabled, so they need to be able to help patients onto the table and help turn them as needed.
In a major hospital, the sonographer will be part of the radiology department.
Getting a Degree in Diagnostic Medical Sonography
Those looking for a degree in medical sonography will begin with classroom education. This is usually followed by more instruction in a hands-on, interactive learning environment. It is imperative that the student take part in medical classes to garner knowledge and skills required to obtain their certification. After that, students will have a clinical externship. During that externship, the student should learn the following:
Principles of ultrasounds/sonograms
Proper operation of all equipment and ensuring quality control
Physical knowledge regarding abdomen, obstetrics, gynecology, breast tissues, and other soft tissue area
Invasive sonographic procedures, neonatal, trauma and vascular sonograms
Development of diagnostic images
Recording and analyzing diagnostic data and other patient observations that may aid in assessing the patient's issues and helping the physician to determine future care
Patient care and education
Ethical and legal issues
Infection control and other important medical procedures and skills
Different Jobs for Those with Ultrasound/Sonogram Technology Certification
When choosing a career in the medical industry, there is always an opportunity for advancement. During the educational process, the student will have the opportunity to learn about all the different areas they can explore. Sonographers scan all areas of the body, they capture images and take measurements to guide the physicians and treatment teams. They an also specialize in pregnant patients or focus on other soft tissue areas.
Obtaining an Associates Degree or Advanced Sonographer or Ultrasound Practitioner can lead to specialization, as you will be more skilled. Cardiac Sonographers are a more advanced level and required working closely with cardiologists. Overall, a sonographer has many options to choose from, depending what your interests are.
Where to go for Training
Are you fascinated by sonography? If you want to earn an Associate of Applied Science in Diagnostic Medical Sonography, ECPI University offers this course at an accelerated rate. For more information on this exciting degree, connect with a friendly admissions advisor today.
It could be the Best Decision You Ever Make!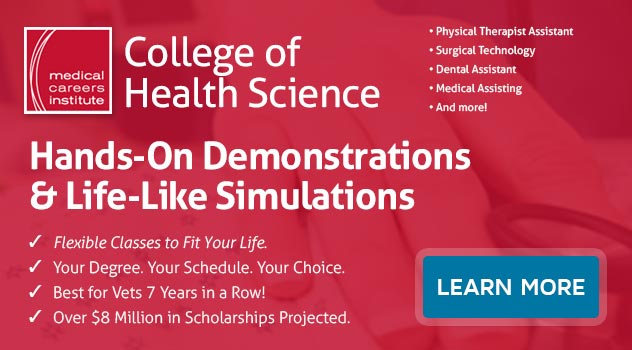 DISCLAIMER – ECPI University makes no claim, warranty, or guarantee as to actual employability or earning potential to current, past or future students or graduates of any educational program we offer. The ECPI University website is published for informational purposes only. Every effort is made to ensure the accuracy of information contained on the ECPI.edu domain; however, no warranty of accuracy is made. No contractual rights, either expressed or implied, are created by its content.
Gainful Employment Information – Sonography - Associate's
For more information about ECPI University or any of our programs click here: http://www.ecpi.edu/ or http://ow.ly/Ca1ya.