Becoming a Network Engineer with a Degree in Information Systems: Could I Achieve My Goals?
If you are someone who has a love for computers and networks, a future in network engineering may be for you. The life of a network engineer is exciting and always changing. But how do you get there? You could make the leap through a master's degree in information systems. Here's how.
Network engineers play an important role in advancing computer technology. Without the hard work that network engineers provide, the world would be unable to peruse the internet, utilize various software, play video games, and stay in touch with loved ones.

What is network engineering?
Network engineering consists of designing, planning, and executing technical responsibilities. It is the role of the network engineer to deliver a network infrastructure that is operating at an optimal level. A network engineer will continuously monitor networks, handle performance issues, and develop firewalls. They will report to line-of-business leaders in order to discuss goals, updates, and policies.
How does one become a network engineer?
Those who are interested in pursuing a future in network engineering will typically pursue a bachelor's degree in information technology first. As an undergraduate, you should learn about installation, programming, supporting a network, and routing.
Some of the courses you will probably take include:
C++ programming
Network administration
Installation of hardware
If you are interested in using your bachelor's degree to pursue a master's in information systems, you will need your undergraduate degree. During your graduate school education, you will typically gain advanced knowledge of computer science, engineering, and math.
Some of the courses you might take include:
Digital circuits
Parallel processes
Logic design
Why is education important when pursuing a career in network engineering?
When it comes to an field such as network engineering, it is important to have a strong foundation of knowledge. Even though the career is always changing and advancing, having that educational background as a foundation will help you continue to advance in your expertise.
What are the benefits of a master's degree in information systems?
A master's degree could show prospective employers that you are serious about your love of network engineering. Your educational background should also provide your prospective employer some peace of mind that you can handle any situation that you are faced with. If a network goes down, you should be able to stabilize it. You typically become the go-to person because you have that foundation of knowledge.
Are you ready to earn your master's degree?
If you want to earn a Master of Science Degree in Information Systems, consider ECPI University for the education you're looking for. With year-round classes and an accelerated format, you could graduate sooner and start looking for work faster. Connect with a knowledgeable admissions counselor today for more information.
It could be the Best Decision You Ever Make!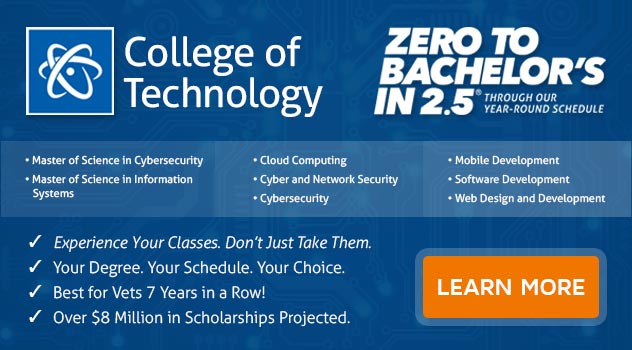 DISCLAIMER - ECPI University makes no claim, warranty, or guarantee as to actual employability or earning potential to current, past or future students or graduates of any educational program we offer. The ECPI University website is published for informational purposes only. Every effort is made to ensure the accuracy of information contained on the ECPI.edu domain; however, no warranty of accuracy is made. No contractual rights, either expressed or implied, are created by its content.
For more information about ECPI University or any of our programs click here: http://www.ecpi.edu/.