Becoming a Paramedic (EMT): How Can Formal Training Help Me Achieve My Goal?
Few industries offer as many rewarding and upward-mobile careers as the healthcare industry. The healthcare industry is expanding and due to the country's aging population of baby boomers, more healthcare professionals are needed than ever before.
One such healthcare career in high demand of skilled individuals is that of being an EMT. The following is a look at what EMTs, sometimes referred to as paramedics, are expected to do during their normal working days (or nights) and how formal education can help get you started with this career path.

What it Means to Be a Paramedic/EMT
EMTs -- Emergency Medical Technicians -- are skilled health care professions who work on ambulances and respond to 911 calls. This makes this profession both one of a lot of variety and a lot of work. The type of emergency calls an EMT may need to respond to can range from the minor complaints, like a sprained ankle or colicky two-year-old, to life-threatening issues, such as gunshot wounds or cardiac arrest.
Additionally, just as the type of emergency calls varies, so too does the location. EMTs go where the emergency is and that can take them to patients' homes, construction sites, or public areas. Wherever people are, an EMT may need to go.
Because EMTs are the first responders to emergencies, they must have a broad range of training so that they can stabilize patients and keep them in good condition until the ambulance they operate out of can reach the hospital. For example, an EMT may need to assist in a home childbirth or treat multiple patients who are in critical condition following a bar fight or car accident.
There is No Average Day for the EMT
EMTs are very active professionals -- this is not a good choice for an individual who prefers to work at a desk. A traditional EMT shift can run between 8 to 48 hours, with longer shifts typically being followed by two or three days off. Such an intensive on and then extended off schedule makes this a great choice of career for those individuals who hate the idea of working a standard 9-to-5 work week.
At the start of an EMT's shift, they typically will go to their ambulance or similar rig and complete a thorough inspection with their colleague or colleagues to ensure the rig is properly equipped with all the necessary medical equipment and tools they might need on an emergency call.
Once the rig is certified clean and ready, then the EMTs will stay "on call" at their standby point. This might be at the hospital, fire department, or similar location where they are equipped to get immediate messaging from dispatchers. Once dispatchers do forward an emergency call to the EMTs, the paramedic team will head to the scene.
On the Scene as a Paramedic
Once at the scene, the EMT team will work with police (if present) to ensure the scene is safe and then perform a rapid assessment of the situation and the patient's condition. Once assessed, the EMT team will treat what they can and then, if necessary, stabilize the patient and drive them to the ER. Such onsite care may include starting intravenous lines, clean and dress wounds, apply splints, or perform CPR.
Upon delivering the patient to the ER, EMTs report directly to the emergency room doctors about the patient's condition and the type of service they completed. They then clean out the ambulance, sanitizing it for future situations and then re-stocking it as needed. Once cleaned and restocked, it's back to the standby point and waiting to see where the next emergency call will take them.
Training to Become an EMT
There are three levels of training to become an EMT -- all of which require some professional training. The most advanced level is known as EMT-P or Paramedic training. This level of training typically requires at least 700 hours of training. At quality schools, these hours of training cover a mix of classroom, lab, and in-hospital training.
For example, some schools might offer, we offer several hours of mixed classroom and lab instruction and the rest as extensive in-house clinical training at a variety of medical centers to ensure that our EMTs are appropriately trained and graduate ready to enter this field.
Start Your Healthcare Career Today at ECPI University
Becoming an EMT could be a great move for those individuals looking for a rewarding and active career. This is also a great first step for those individuals who are interested in pursuing a more advanced healthcare career but are not yet sure if the medical path is right for them.
Many doctors, surgeons, and even firefighters will begin their careers first as an EMT. For more information about the EMT career or about what type of training you would need to earn an Associate of Applied Science Degree in Emergency Medical Services from ECPI University, connect with a friendly admissions advisor today. We can't wait to help you achieve your goals.
It could be the Best Decision You Ever Make!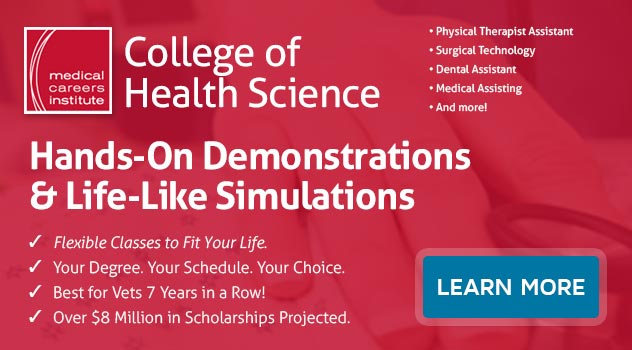 DISCLAIMER – ECPI University makes no claim, warranty, or guarantee as to actual employability or earning potential to current, past or future students or graduates of any educational program we offer. The ECPI University website is published for informational purposes only. Every effort is made to ensure the accuracy of information contained on the ECPI.edu domain; however, no warranty of accuracy is made. No contractual rights, either expressed or implied, are created by its content.
For more information about ECPI University or any of our programs click here: http://www.ecpi.edu/.