Becoming an RN with a Bachelor's Degree: What Do I Do First?
Are you looking to change career paths? Opportunities in the medical field continue to grow and offer lucrative and fulfilling professions. Nursing is one of the most popular choices for mid-career changes.
According to the Bureau of Labor Statistics, the demand for qualified Registered Nurses (RNs) will rise by 15% over the next 9 years. Those who are qualified for these positions may enjoy excellent pay, flexible schedules, and a high level of personal satisfaction.
Wondering how you can be a part of this exciting field when you already have a degree in another area? Don't worry, your dreams of being a nurse are still within reach and won't require starting from square one. In a few short months, you can turn that degree into a new career in nursing with an accelerated degree program.

What is an Accelerated Degree Program?
An accelerated degree program uses credits earned towards your current degree and applies them towards another. These degrees allow motivated learners to continue their pursuit of higher knowledge without repeating lower-level requirements. Instead of reading Shakespeare and doing calculus, your time is spent learning the core skills needed in your new career.
Accelerated programs are designed to deliver accurate and useful information in a fast and efficient manner. The learning is also largely self-paced, allowing students to work on the skills and information they need most. Students are able to learn what they need to know quickly, so they can benefit from that knowledge in the work world immediately.
A bachelor to BSN program uses your previous experience to cut down your required course time to a fraction of what it takes to get a full degree. If you meet a few requirements, an accelerated program could help you start your new nursing career in as little as 12 months.
Valid bachelor degree from an accredited school.
2.75 GPA in college science courses.
Successful completion of humanities and sciences prerequisites.
You won't have to worry about throwing out all the hard work you did to earn your current BA or BS. With an accelerated degree program, the credits you earned will boost you toward your BSN.
A Quick Guide to Changing Careers
Moving to a new career path doesn't have to mean spending years in school. You can use your existing degree and work experience to jump start a nursing career. An accelerated degree program only takes a few months. However, those few months can be tough. These steps will make the transition to your new career smooth and relatively pain-free.
Evaluate yourself honestly. What current skills and qualifications do you have? How can you use those in a nursing career? What is your ultimate career goal? Write down your responses. Keep them for periodic reference or goal-setting sessions.
Request your college transcripts. This will make it easier to complete the application once you find the perfect accelerated degree program.
Get familiar with the TEAS Test. The score from this multiple-choice exam is needed to qualify you for entry into nursing school.
Request a background check from your state's law enforcement agency. This document may only be valid for 12 months. If you don't plan on applying to schools right away, you may want to wait before sending in your request.
Talk to a counselor at a nursing school. They can help you find out if you are missing any requirements or documentation.
Simplify your life. Between school and work, your life will be very busy. Before your career training program begins, you may want to review your obligations and demands on your time. Notify groups that you won't be able to participate anymore. This will give them time to find replacements if needed.
Talk to your friends and family. Let them know what types of support you will need from them. This could mean babysitting, making meals, giving rides, or help with other daily obligations.
These preparations will make your training time easier for everyone, especially you.
Are you interested in turning your bachelors into a BSN? If you want to earn a Bachelor of Science in Nursing, consider ECPI University for your education. With accelerated classes and a year-round schedule, you could learn your degree sooner. For more information, connect with a friendly admissions representative today.
It could be the Best Decision You Ever Make!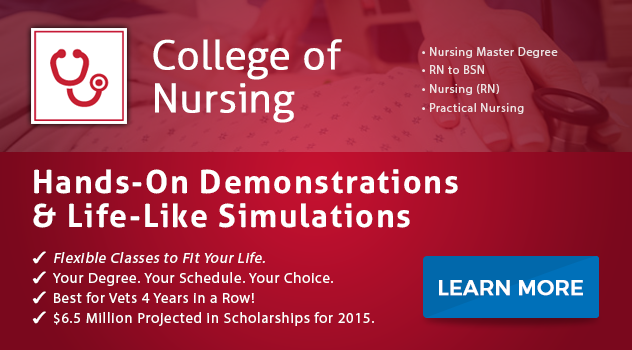 DISCLAIMER – ECPI University makes no claim, warranty, or guarantee as to actual employability or earning potential to current, past or future students or graduates of any educational program we offer. The ECPI University website is published for informational purposes only. Every effort is made to ensure the accuracy of information contained on the ECPI.edu domain; however, no warranty of accuracy is made. No contractual rights, either expressed or implied, are created by its content.
Gainful Employment Information – Bachelor's to BSN
For more information about ECPI University or any of our programs click here: http://www.ecpi.edu/ or http://ow.ly/Ca1ya.