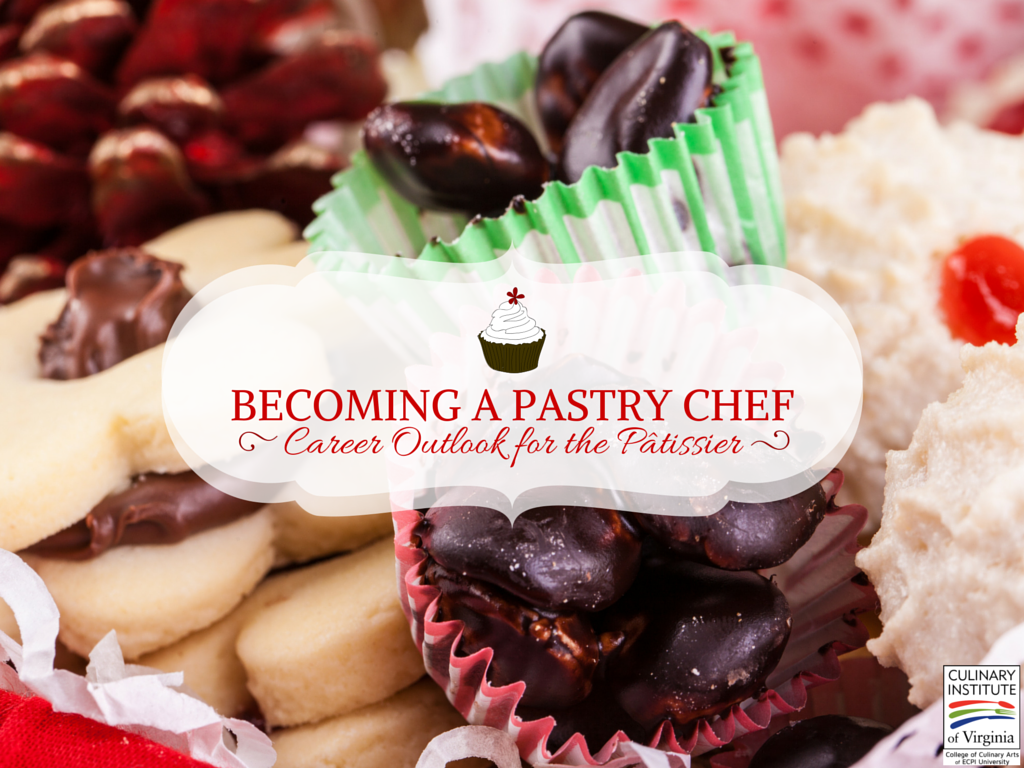 There are those who just have a knack for creative activities.  For some it's music, for others it's dance, but perhaps your talents lie in the kitchen.  If you have a passion for baking, a meticulous eye for detail, and a strong work ethic, pursuing a career as a pastry chef is an excellent way to find job satisfaction. 
A pastry chef, or pâtissier, is responsible for inventing and making all kinds of desserts and baked goods.  A pastry chef's duties are similar to the responsibilities of other chefs and culinary arts professionals. 
The work of a pastry chef is done on a laborious schedule.  Baking can begin very early in the morning, and can go on for many, long hours. Stamina and dedication are a must!  Pastry chefs can find employment at restaurants, hotels, casinos, and bakeries.  Like many culinary jobs, a pâtissier will likely have to work their way up the ranks by starting with an apprenticeship and/or a diploma or degree program. 
What does a pastry chef do?
A pastry chef can wear many hats in the course of a day, some practical, others administrative, but commonly, most will have to do the following:
Manage the training of apprentices
Develop, cook, and test new desserts
Collaborate with other kitchen staff to complement the menu with appropriate desserts
Write up and maintain the department budget
Order ingredients
Maintain inventories
What is the career outlook for a pastry chef?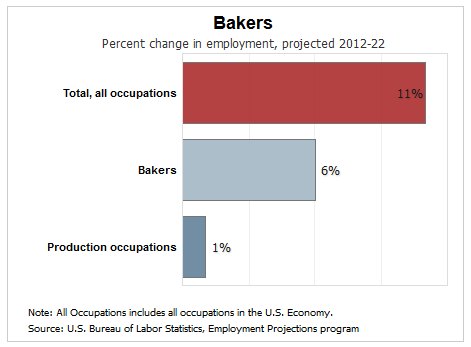 Projections from the US Bureau of Labor Statistics indicate employment opportunities for bakers, as a general category, is expected to increase 6 percent from 2012 to 2022.  While any growth is good, this is slightly below the national average, meaning competition will be tough.  Those with the best training and experience will likely have the edge.
A career as a pastry chef requires being on your feet for hours a day, and sometimes working 55 hours or more a week.  Depending on where you are working, very late or very early hours may also be necessary. 
What levels of employment are there for a pastry chef?
At the Assistant Chef level, you can expect to assist the Executive chef in management of the kitchen and kitchen staff.  This also requires knowledge of sanitation regulations and food preparation standards.  This level of the profession has a great deal of responsibility associated with it, but a degree of freedom and creativity as well.   
At the Executive Pastry Chef position, a chef has reached great heights in their career.  This position directs the function and output of the kitchen in all areas.  It's a position of leadership that requires skill, expertise, and judgment. 
Preparing for such a career will require, at minimum, a diploma or degree from an accredited culinary arts program.  From there, apprenticeships can be gained to begin building experience.  In such a program, you can learn how to work in a professional kitchen.  Course work can provide you with foundational knowledge in the pastry arts, along with the development of basic skills in chemistry, math, and business management.  
Here to judge a culinary competition (@ Culinary Institute of Virginia - ECPI University School of Culinary Arts) http://t.co/XxgweIZJ

— Patrick Evans-Hylton (@pevanshylton) February 3, 2012
How to Become a Pastry Chef
Did this article whet your appetite for more?  Contact ECPI University's College of Culinary Arts, Culinary Institute of Virginia, today for more information about earning a Baking and Pastry Arts Diploma! It could be the Best Decision You Ever Make!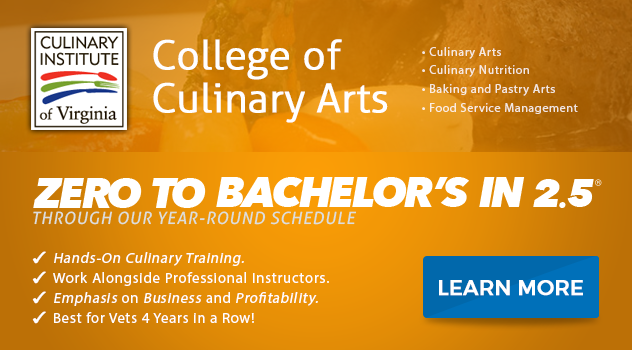 DISCLAIMER – ECPI University makes no claim, warranty or guarantee as to actual employability or earning potential to current, past or future students or graduates of any educational program we offer. The ECPI University website is published for informational purposes only. Every effort is made to ensure the accuracy of information contained on the ECPI.edu domain; however, no warranty of accuracy is made. No contractual rights, either expressed or implied, are created by its content.
Gainful Employment Information
For more information about ECPI University or any of our programs click here: http://www.ecpi.edu/ or http://ow.ly/Ca1ya.