Benefits of Criminal Justice Degree: Is it Worth it For Me?
Law enforcement professionals are always on the forefront fighting crime and making sure we live in a safe environment. From police officers to secret service agents, the criminal justice sector provides a variety of career options for those interested in maintaining law and order. Whatever the capacity you would like to serve in a degree in criminal justice could go a long way in making your career aspirations come true.

Benefits of Earning a Criminal Justice Degree for Law Enforcement Professionals
Although entry-level positions in law enforcement may not require a degree, most employers look for learned individuals with the best knowledge in preventing and dealing with crime. You can choose between a bachelor's degree or an associate's degree. Whether you're already working in the field or just starting out, an accelerated program could help you earn your degree faster and reach your goals sooner.
Here are some of the benefits that you could enjoy as a criminal justice degree holder working in law enforcement.
Numerous Career Options
A criminal justice degree is versatile and gives you access to a wide range of career options to choose from. You can decide to work as a police officer, an investigator, or a crime scene analyst.
Do you love working with computers? Merge your IT proficiency with a criminal justice degree and possibly work as a computer forensic investigator. The legal field is wide, and a criminal justice degree should make it possible for you to pick whatever path you are interested in.
Advantage Over Non-Degree Holders
Some employers may only need you to possess a few college credits to start up your career in law enforcement. In a field with such a threshold, a completed degree sets you apart from the rest. As such, you are more likely to not only get a job faster but also land a more lucrative position. With your degree, you could be qualified for better-paying positions or even management roles.
Flexible Learning Options
If you already have a job and thinking about advancing your knowledge and skills a criminal justice degree, is the way to go. The beauty about it is that you can earn your degree without having to neglect your duties. You can opt for hybrid, evening, or online classes and effectively juggle between work and school.
Career advancement
Working with the bare minimum academic qualifications might keep you stuck in the entry-level positions for longer than you would desire. By earning a criminal justice degree, you could climb the career ladder much faster. A criminal justice degree should give you advanced knowledge and skills that make you capable of handling important responsibilities.
Some occupations like accountants and IT experts don't need you to specifically have a criminal justice degree as they cut across industries. However, you need a criminal justice background to be able to execute your duties well in supporting law enforcement activities
How A Criminal Justice Degree Helps You Advance your Career and Understand Your Field Better
As a law enforcement professional, a criminal justice degree could go a long way in helping your prospects of career advancement or entering into new fields. You might be eligible for promotion to positions such as probation officers, lieutenant and sergeant for police offices. Special agent forces like the FBI only admit graduates, which makes a degree necessary.
This program gives you the core skills and knowledge needed to perform your day-to-day responsibilities. You learn about juvenile justice, anti-terrorism, law enforcement and even courtroom procedures so that you are well prepared for your job. A criminal justice degree will equip you with both class knowledge and practical skills through internships so you can best apply what you learn in real life situations.
Qualities of a Successful Law Enforcement Officer
Other than strong legal knowledge and the ability to apply it in your daily duties, there are qualities that you need to be successful as a law enforcement officer. Emotional intelligence, physical strength, and open-mindedness are just a few of the qualities needed to deal with the daily challenges in law enforcement. Below are some of the attributes that set you up for success.
Integrity
Excellent communication skills
Continuous learning
Critical thinking and problem-solving skills
Empathy
Boost Your Career Prospects with a Criminal Justice Degree
If you are ready to take the next step in your law enforcement career, ECPI University offers a Bachelor of Science in Criminal Justice that you can pursue at an accelerated pace. For more information, get in touch with a helpful admission representative today.
It could be the Best Decision You Ever Make!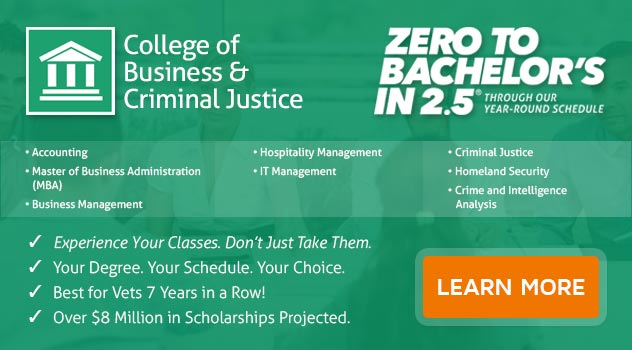 DISCLAIMER – ECPI University makes no claim, warranty, or guarantee as to actual employability or earning potential to current, past or future students or graduates of any educational program we offer. The ECPI University website is published for informational purposes only. Every effort is made to ensure the accuracy of information contained on the ECPI.edu domain; however, no warranty of accuracy is made. No contractual rights, either expressed or implied, are created by its content.
Gainful Employment Information – Criminal Justice - Bachelor's
For more information about ECPI University or any of our programs click here: http://www.ecpi.edu/ or http://ow.ly/Ca1ya.