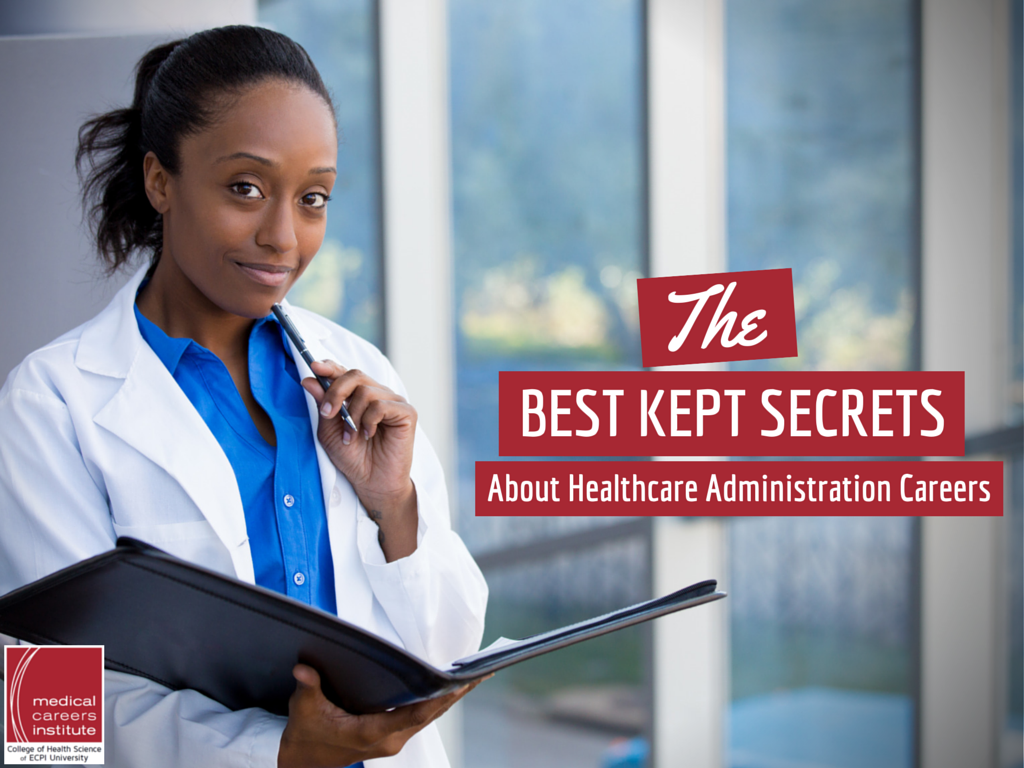 The job responsibilities for healthcare administrators are varied, but center around coordinating and managing the budgeting and efficient delivery of health care services.  Administrators in healthcare positions are predominately involved in management responsibilities but are respected as healthcare authorities.  Read on to find out some of the best kept secrets about healthcare administration opportunities and benefits. 
Learning Healthcare Administration
An entry-level healthcare administration position typically requires a four-year bachelor's degree in Healthcare Administration. Professionals with direct health care knowledge and experience may also be hired as administrators. For high-level executive jobs, a graduate degree is generally required.
Training Requirements
Higher-level administrators, or the outgoing employee, typically provide some on-the-job training for new administrators.  Healthcare administrators, however, have managerial roles in the healthcare organization, and are expected to require little training to become independent in their roles. 

Making a Difference in Healthcare
Most healthcare administrators sincerely care about the patients who rely on their services.  Part of their job involves assessing their quality of care to ensure that it meets or exceeds accepted standards and is both reliable and prompt.  The decisions that healthcare administrators make impact the lives of thousands of people each day.  Physicians and nurses rely on them as partners in care.
Challenging Job Descriptions
Healthcare administrators have varied responsibilities that include finances, admissions, and human resources.  Certain clinical administrators specialize in specific practice areas such as surgery, physical therapy, or pediatrics.  Healthcare information administrators maintain and protect patient records, and must be up-to-date with information technology and legal issues.  Duties performed by healthcare administrators generally include:
Finance management
Maintenance and coordination of facility records
Compilation of work schedules
Continuous effort to enhance the effectiveness and value of healthcare delivery
Oversee compliance with new laws, government agencies, and regulation
Facility representation with governing boards or investor consultations
Communication with medical staff and department supervisors
Careers in Healthcare Administration
Some Healthcare Administration graduates seek traditional employment with hospitals, nursing homes, or doctor's offices.  Positions are typically available in every geographical region, from small rural towns to big cities.  Employment opportunities can be found in such areas as:
Pharmaceuticals
State and federal agencies
Long-term care facilities
Health insurance companies
Professional societies
Management consulting
Research
Ambulatory health care services
What Does a Healthcare Administrator Make?
According to the U.S. Bureau of Labor Statistics, the median annual wage for healthcare administrators was $88,580 in 2012.  Earnings vary with level of responsibility, and facility type. 
Job Outlook for Healthcare Administrators
The U.S. Bureau of Labor Statistics projects 23% growth from 2012 to 2022 for healthcare administration positions.  This strong, upward trend is much higher than the 11% average for all occupations.  Factors contributing to rising employment include:
Aging baby-boom population
Increasing regulatory issues
Medicare accountability
Rising malpractice insurance costs
Increasing numbers of outpatient care facilities and clinics
Healthcare Administrators & the Community
Healthcare administrators play a valuable role in the community.  They are often highly-visible, and are considered leaders. Healthcare is a business, but because it is a "helping" business, it provides unique opportunities to connect with the community and have a significant impact on healthcare at the municipal or state level.  Few positions offer similar opportunities for individuals to inspire and authorize courses of action that have such far-reaching impact. 
Get Started on the Path to a Career in Healthcare Administration
ECPI University offers an accelerated degree program that allow students to earn a Bachelor of Science Degree in Health Science with a concentration in Healthcare Administration in just 2.5 years through a year-round program.  ECPI University offers classes day and night, taught by experienced professionals in the healthcare industry.  Graduates can leave with highly-marketable skills geared toward developing plans, directing personnel, organizing information, and managing the complete delivery of healthcare in a variety of environments. Get in touch TODAY for more information—it could be the Best Decision You Ever Make!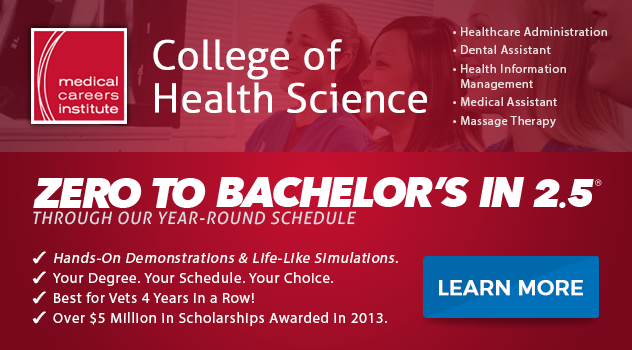 DISCLAIMER – ECPI University makes no claim, warranty or guarantee as to actual employability or earning potential to current, past or future students or graduates of any educational program we offer. The ECPI University website is published for informational purposes only. Every effort is made to ensure the accuracy of information contained on the ECPI.edu domain; however, no warranty of accuracy is made. No contractual rights, either expressed or implied, are created by its content.
Gainful Employment Information
For more information about ECPI University or any of our programs click here: http://www.ecpi.edu/ or http://ow.ly/Ca1ya.