Can a Nurse Practitioner Prescribe Medication?
If you're a BSN RN interested in moving ahead in your career, you've probably thought about earning your Masters of Science in Nursing (MSN). The MSN, with a focus in family nurse practitioner, is an opportunity to learn the skills you need to take more responsibility in your nursing duties. Here's some more information about this MSN focus and how it could help you to achieve your goals.

Family Nurse Practitioner
An FNP fills a vital role between nursing and doctoring, often tending to underserved populations where their skills are most appreciated. FNPs help individuals and families throughout their lives, from infants to elderly patients. They have many of the same skills and responsibilities as doctors.
Like doctors, FNPs can perform many services to help their patients:
Perform physicals
Prescribe physical and occupational therapy
Order laboratory tests, X-Rays, and diagnostic tests
Prescribe medications
FNPs can also refer patients to specialists; design treatment regimens for chronic pain, terminal illnesses, and acute emergencies, sometimes even assisting in minor surgery.
BSN RN to FNP
A common career path in the widening field of FNPs is to begin as a Registered Nurse (RN) and add to your skill set and knowledge base by taking additional coursework to earn certification as an FNP. A major difference between an RN and an FNP is the ability to prescribe medication for patients.
As RNs know, hospitals were created to provide nursing care, but doctors oversaw (and still do oversee) nursing staff, providing courses of treatment, prescriptions, and instructions for tests or therapy. Nursing staff or therapists handle nearly all of the work prescribed by doctors.
An FNP can prescribe for their patients, in compliance with each state's rule-making body for nurse practitioners of all kinds. An FNP's practice authority — the ability of an FNP to work to the limit of her or his training, certification and education — is often overseen by a doctor, but generally includes prescribing privileges. This makes medical care more efficient, decreases patient wait times, and improves patient care.
Not every state permits the same levels of prescription powers, with some placing limits on controlled substances and others allowing the FNP to prescribe controlled (Class 1) drugs.
For many an RN, this is a whole new level of trust, prestige, and responsibility. Even in states with restricted or reduced practice authority, the FNP has more autonomy than most RNs. Patients have a strong ally in a good FNP.
Skill Set Needed to Become an Effective FNP
Gaining the right skill set, one that includes advanced pharmacology and other coursework, is your first step to becoming an FNP. A Master's degree is essential for this work, because as you advance in your understanding of the FNP's responsibilities, you specialize and focus your efforts. Only through extended study can you expect to be able to serve the diverse populations a family nurse practitioner protects:
Infants and children
Expectant mothers
Young families
Elderly patients
Advanced concepts in pharmacology, for example, is usually exclusively a master's-level course of study. Additional work in healthcare policy, finance, management and clinical leadership are also seldom squeezed into undergraduate-level programs. A master's degree confers the authority, assurance of quality, and aura of respect an FNP deserves.
Reaching Excellence in your Nursing Career
A sure path to reaching excellence in education, knowledge, and patient care is to earn a Master of Science in Nursing through ECPI University's course of study. By concentrating in Family Nurse Practitioner and working within ECPI University's innovative online format, a dedicated nursing student could earn a Master's Degree in as little as 22 months. For more information about this dynamic program, connect with a friendly admissions advisor today.
It could be the Best Decision You Ever Make!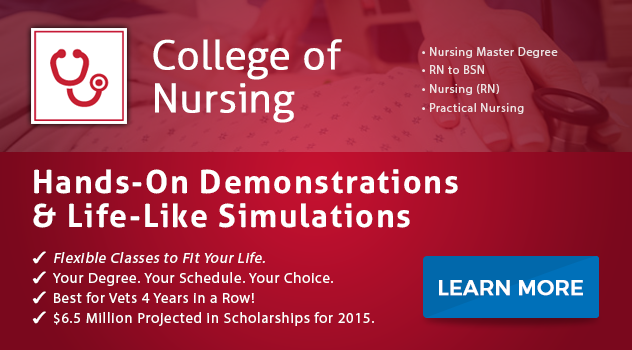 DISCLAIMER – ECPI University makes no claim, warranty, or guarantee as to actual employability or earning potential to current, past or future students or graduates of any educational program we offer. The ECPI University website is published for informational purposes only. Every effort is made to ensure the accuracy of information contained on the ECPI.edu domain; however, no warranty of accuracy is made. No contractual rights, either expressed or implied, are created by its content.
Gainful Employment Information – Master of Science in Nursing
For more information about ECPI University or any of our programs click here: http://www.ecpi.edu/ or http://ow.ly/Ca1ya.