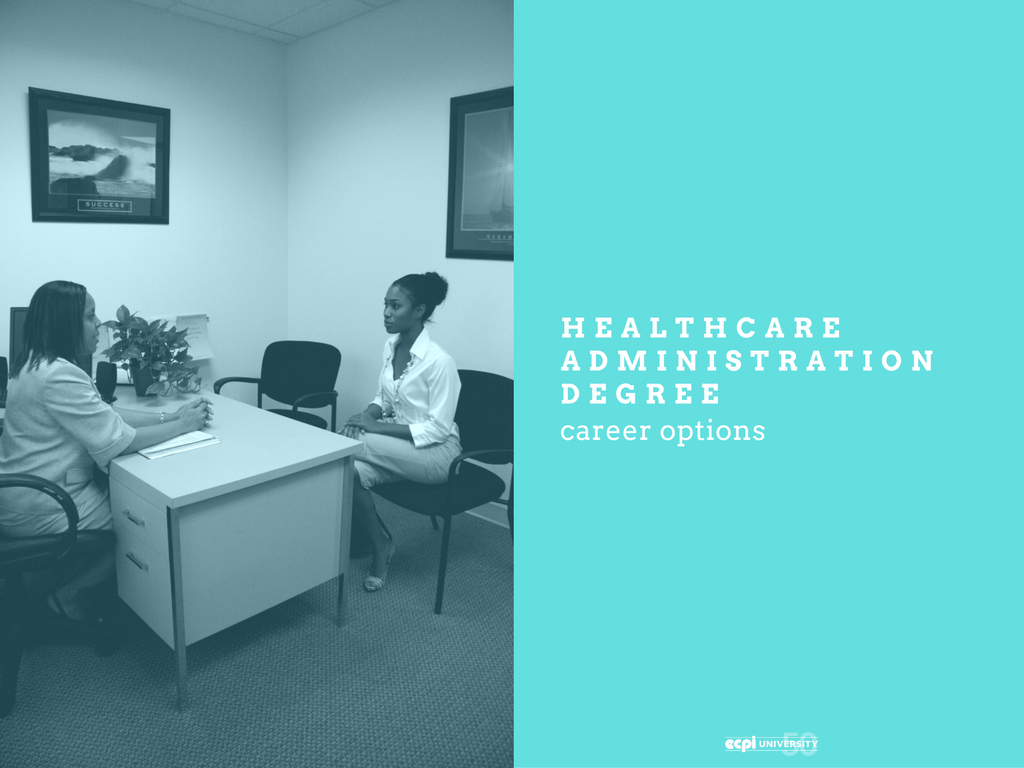 Career Options for Someone with a Healthcare Administration Degree
Health administrators are leaders. They head up hospitals, nursing homes, physician group practices as well as home health agencies. These public health professionals focus on the health of families, communities, and individuals. They do this by developing and analyzing health care programs with goals of serving as many people as possible.
Health care administration professionals strive to administer, manage, and lead health care systems such as hospitals, nursing homes, and other healthcare facilities. They work in close collaboration with other healthcare professionals to make sure that patients receive the best possible care. They also administer programs that teach healthy lifestyle habits and help prevent illness and disease, in the hope of promoting a healthier community.
Some Employment Positions Requiring a Healthcare Administration Degree
1. Practice Manager
Your work as a practice manager is to oversee that administrative and business operation of community-based health care institutions. You should be able to perform routine and non-routine duties which require highly advanced administrative skills and proficiency. As a practice manager, you have an obligation to work hand-in-hand with the medical director, nurse leaders, providers and staff to ensure consistency in objectives and goals that meet and continuously improve health care services provided to the community.
2. Credentialing Coordinator
Your task as a credentialing coordinator is to provide accurate and timely credentialing services in a prompt, efficient, professional, and courteous manner. The main responsibilities include creating and maintaining professional credentials, performing research an observation verification of health professional credentials among other things.
3. Director of Patient Services
As a director of patient services, your responsibility will be planning, directing, organizing, and coordinating healthcare and professional services from a licensed home care service agency. In simple terms, your job entails overseeing the day-to-day clinical operations of a healthcare institution in conformance with the institution's philosophy and goals.
4. Health/Intake Coordinator
You job as an intake coordinator is to oversee the scheduling of evaluation appointments for clients. You initiate the data entry process into the computer system and provide initial screening and enrollment for your first-time patients.
Career Advancement Options
Healthcare industry is transforming rapidly; this presents many career advancement opportunities for those with healthcare degrees. Earning a degree that qualifies you to work as a healthcare administration professional gives you a range of options for your future career. Demand for healthcare professionals is widely growing all over the world.
After a solid start as a healthcare administrator, you could move into management or another position in the medical facility you're currently working at, depending on your career goals and aspirations.
Career Outlook for the Healthcare Field
The healthcare field is expanding due to several factors. The aging Baby Boomer population, health insurance reforms which allow more people access to healthcare, and advances in medical technology all play a part. The Bureau of Labor Statistics estimates there will be a 19% growth in the healthcare field from 2014 to 2024.
This growth is considered much faster than the growth rate for other occupations. It's estimated that 2.3 million new jobs will be added in the decade between 2014 and 2024. If you were every interested in a career in the healthcare field, now is a great time to get your start. Whether beginning a career path or gaining more education to reach an advanced position, the healthcare field is going to be in need of more administration professionals.
If you're looking into a career in the healthcare administration field, ECPI University's Bachelor of Science degree in Health Science with a concentration in Healthcare Administration should be a part of your research. Contact a friendly ECPI University admissions counselor today to see if our accelerated learning schedule and year-round classes are a good fit for you.
It could be the Best Decision You Ever Make!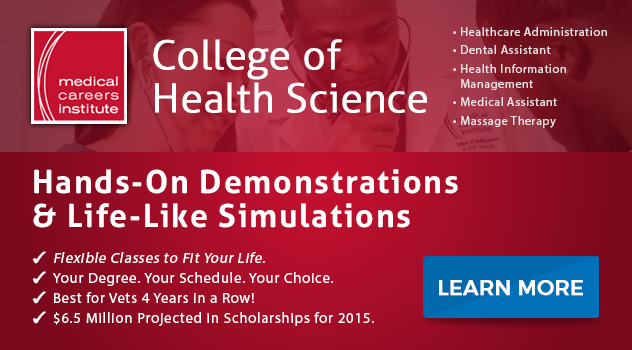 DISCLAIMER – ECPI University makes no claim, warranty, or guarantee as to actual employability or earning potential to current, past or future students or graduates of any educational program we offer. The ECPI University website is published for informational purposes only. Every effort is made to ensure the accuracy of information contained on the ECPI.edu domain; however, no warranty of accuracy is made. No contractual rights, either expressed or implied, are created by its content.
Gainful Employment Information – Healthcare Administration - Bachelor's
 
For more information about ECPI University or any of our programs click here: http://www.ecpi.edu/ or http://ow.ly/Ca1ya.