Chef Pursues Success in the Cyber World
ECPI University Honors Graduate Co-Owns Popular Greenville Eatery
Growing up, Timothy Costello was fascinated by two things: computers and cooking. After 15 years as a professional chef, he will soon use his bachelor's degree in computer and information science from ECPI University to make a career of his other love as he pursues cyber and network security.
Costello's mother, a teacher's aide, was the first to recognize his aptitude for computers. "She would bring home old computers—ones that predated Windows—and I'd spend hours taking them apart and putting them back together," he said.
By the time Costello was a teenager, his older brother, Jay, was working in the restaurant business. "I was bussing tables for him because I wanted to make enough money to buy his car," Costello said.

One fateful evening when a cook didn't show up for work, Costello was thrown into the kitchen, and although he says he made many mistakes, his natural talent was apparent. Around the time of his high school graduation, Costello's parents divorced. To reduce the financial strain on the family, he decided to forego college and insisted his other brother, Joe—20 months his junior—start and finish college first.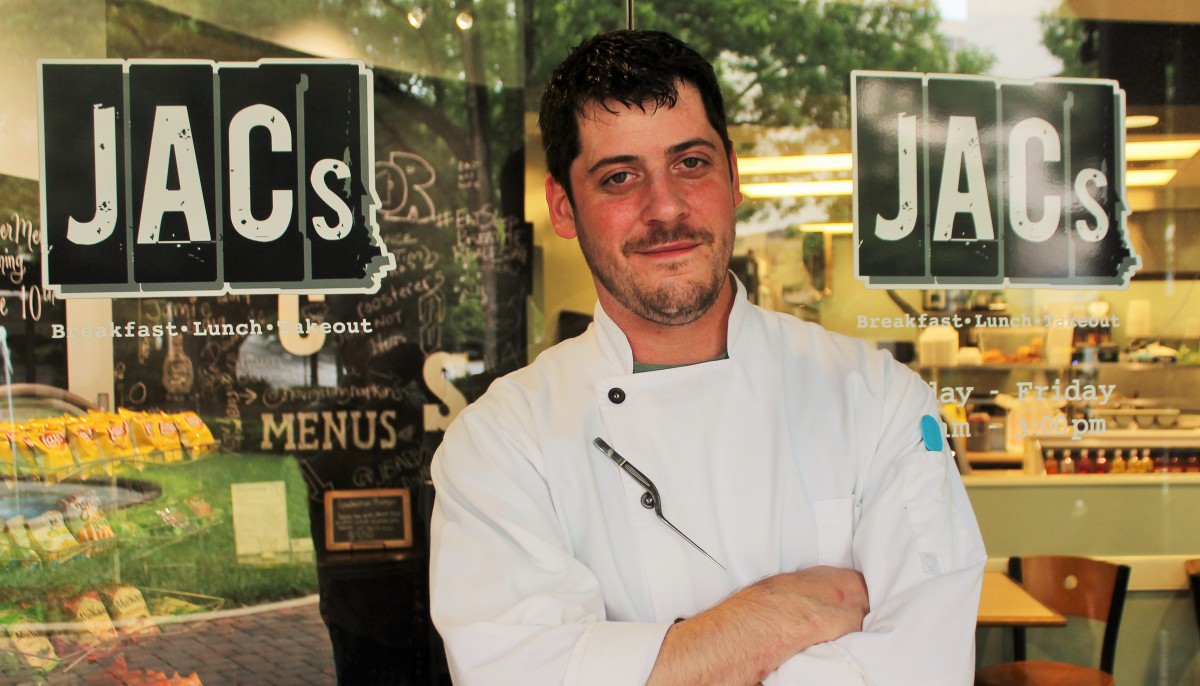 A self-taught chef, Costello went on to win culinary awards. Working in Florida, Massachusetts, and Washington, DC, he's prepared exquisite meals for A-list diners such as President Barak Obama, Oprah Winfrey, and the New York Yankees. Almost six years ago, the New Jersey native followed brother Jay to Greenville where they opened JACs, a popular downtown breakfast and lunch spot.
Cooking will always be a joy, but Costello said he never intended to be a lifelong restaurateur. Initially, the only obstacle to change was confidence. The woman who had long encouraged him to work with technology had passed away, but, by that time, his mother-in-law was there to tell him he had all the ingredients for success. "She was the one who picked up on what my mom used to tell me," he said.
The decision to attend ECPI University was an easy one for Costello, who said the curriculum helped him picture exactly what he wanted to do every day for a living. On June 21, he will graduate with honors while family members, including Joe—now a high school history teacher—watch with pride. Also in the audience will be the newest member of the Costello clan, a baby girl who is scheduled to enter the world in September.
Soon, Costello will be seeking a job in network security; someday, he may even return to the culinary scene as an entrepreneurial IT professional who meets the specific needs of restaurant owners. As for cooking, he says he can see himself peddling his homemade pasta, made from eggs produced in his own backyard, at the farmer's market one day. He'll certainly continue to cook for his family, but Chef Costello is ready for the cyber world.
Are you interested in the world of cyber and network security? If you can see yourself protecting computers and networks from hackers and other digital miscreants, a Bachelor of Science in Computer and Information Science Degree with a Major in Cyber and Network Security could be right for you! ECPI University offers this course at an accelerated pace. For more information, connect with a dedicated admissions advisor today.
It could be the Best Decision You Ever Make!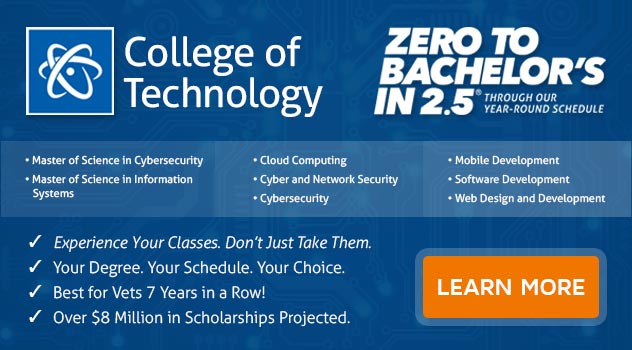 DISCLAIMER – ECPI University makes no claim, warranty, or guarantee as to actual employability or earning potential to current, past or future students or graduates of any educational program we offer. The ECPI University website is published for informational purposes only. Every effort is made to ensure the accuracy of information contained on the ECPI.edu domain; however, no warranty of accuracy is made. No contractual rights, either expressed or implied, are created by its content.
Gainful Employment Information – Cyber and Network Security - Bachelor's
For more information about ECPI University or any of our programs click here: http://www.ecpi.edu/ or http://ow.ly/Ca1ya.