Cloud Computing Jobs for Bachelor Degree Graduates
There are plenty of exciting fields in computing and technology right now. One of the most exciting is cloud computing. Cloud computing isn't a trend anymore; it's an essential aspect of just about any business strategy, from huge corporations to small businesses. As many as 96 percent of all organizations now use cloud computing in some capacity.
If cloud computing interests you in any way, you might also be wondering if it's a good idea to pursue a bachelor's degree in cloud computing. With that in mind, here are some things to consider if you are thinking about going to school to get a degree in cloud computing.

What are some of the benefits of getting a cloud computing degree?
Getting a degree in cloud computing could boost your chances of landing a job after graduation. Having at least the equivalent to a college education is essential to land even most entry-level jobs in cloud computing. It also can be easier getting that education in a formal setting than trying to learn it on your own.
Why should I get a formal education?
Simply put, a good cloud computing program should provide a wealth of resources that will make learning the necessary skills to work in cloud computing much simpler and straightforward. Working in classrooms and labs will help you learn more, faster.
A formal program should also give you the chance to make connections in the cloud computing world who can help you navigate the job market once you graduate. Going to school could also prepare you to take certification exams, which could be crucial for landing the job you want.
What are some of the skills I'll need for a cloud computing career?
Hard skills that are needed in cloud computing include:
SQL. SWL, or Structured Query Language, is a standard database language used in cloud computing. Knowing it is a must for anyone looking to start their career.
Programming. Coding is a crucial part in just about any computing field, and cloud computing is no exception. Knowing how to use Ruby, Python, Python, Java, and more will give your career a huge boost.
Cybersecurity. The worlds of cloud computing and cyber security have a lot of crossover. With the overwhelming majority of organizations using the cloud, protecting their data that resides on the cloud is one of the most important tasks for any cloud provider.
Soft skills that can be beneficial to your career include:
Verbal and written communication. Being able to quickly summarize situations and explain them in terms that everyone in the room can understand helps everyone.
Leadership. Whether it's taking charge to resolve a problem for a client or keeping your team's morale up on a tough work day, there are plenty of ways that working on your leadership skills can help you in your cloud computing career. Being able to lead effectively will open up a lot of doors to potential jobs in management positions down the road.
Collaboration. Being able to work well with others goes a long way toward being more productive and making your workplace more enjoyable.
What are some jobs I might land after I graduate?
Potential career tracks for someone with a cloud computing degree include:
Network and Data Center Administration
Virtual Server Administration
Storage Technology Management
Network Implementation
Network Support
Are You Ready to Begin Studying the Cloud?
If you are fascinated by cloud computing and can't think of another industry you'd rather be in, consider earning a Bachelor of Science Degree in Computer and Information Science with a Major in Cyber and Network Security - Cloud Computing Track from ECPI University. For more information on this accelerated program, connect with a helpful admissions advisor today.
It could be the Best Decision You Ever Make!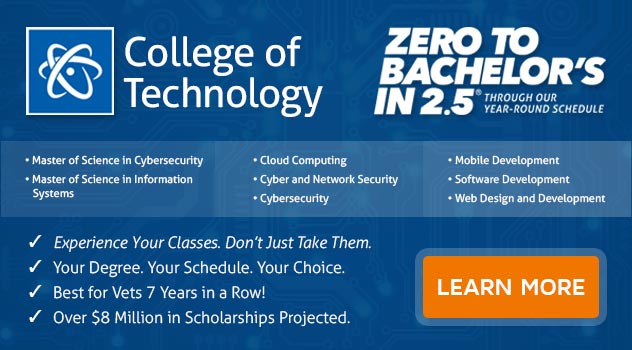 DISCLAIMER – ECPI University makes no claim, warranty, or guarantee as to actual employability or earning potential to current, past or future students or graduates of any educational program we offer. The ECPI University website is published for informational purposes only. Every effort is made to ensure the accuracy of information contained on the ECPI.edu domain; however, no warranty of accuracy is made. No contractual rights, either expressed or implied, are created by its content.
For more information about ECPI University or any of our programs click here: http://www.ecpi.edu/ or http://ow.ly/Ca1ya.