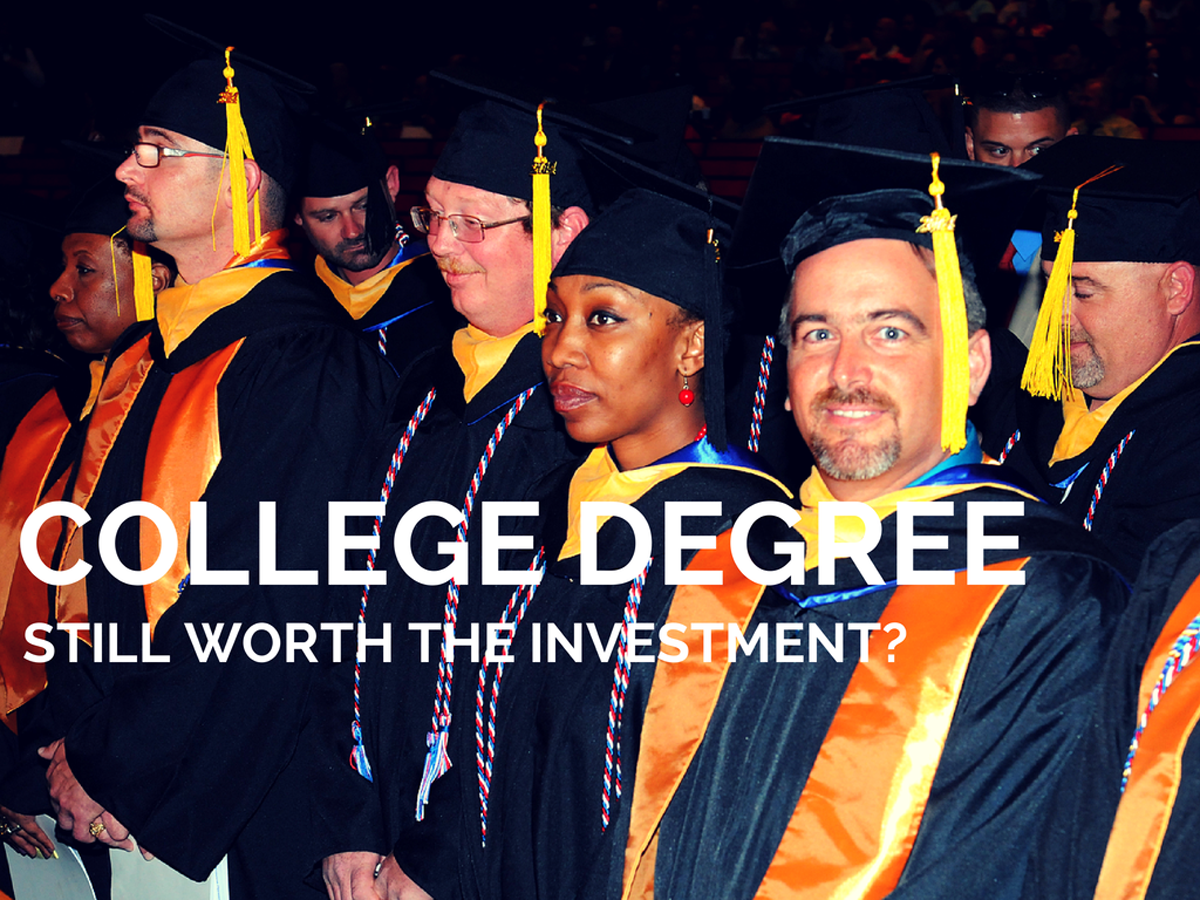 You have a decision to make. Take on student debt and go to college or enter the workforce now in hopes of getting an entry level position in a company with the possibility of promotion. This is probably the most important decision you will ever make. And you can't make it by estimating what you think you "might" make in the coming years. For this, you need hard data. So before proceeding, arm yourself with the facts.
There is a Wage Gap
The Pew Research Center's study on American wages demonstrates just how large the gap in wages is currently. The average American with only a high school diploma has the possibility of making $28,000 annually, a number that has fallen from $31,000 in real dollars since 1965. On the other hand, a worker with a Bachelor's degree can potentially make more than $45,000 if that worker entered the market today. The $17,000 difference only becomes more compounded when you multiply that by the total number of years worked (40-45 for most workers) and a college graduate will earn more than $700,000 more in a lifetime than someone with just a high school education.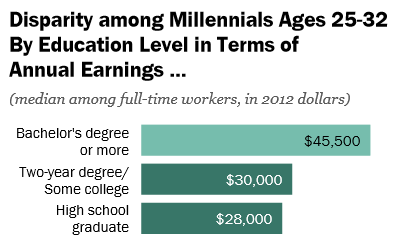 Which Creates A Job Gap
Wages are not the only factor in determining the value of a college degree. The Bureau of Labor Statistics carefully examines every aspect of the American workforce, and they found that college graduates are much less likely to be unemployed than someone with a high school diploma. In 2013, workers with a bachelor's degree had an unemployment rate of only 4%, compared to the national average of 6.1%. A worker with only a high school diploma was almost twice as likely to be unemployed, with an unemployment rate of 7.5%.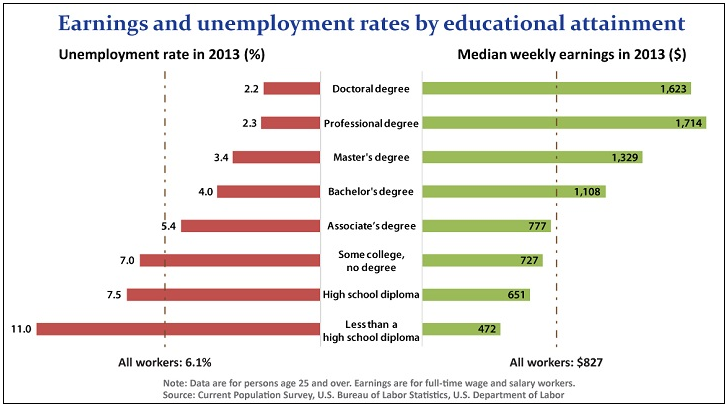 Closing The Gap - The True Value Of A College Degree!
While higher wages and some unemployment protection are nice, if the cost of the education is greater than the benefits, the value of a college degree is negative. During the past 20 years, we have seen a significant spike in college costs. Still, David Autor, MIT economist and expert in college costs, demonstrates very clearly that despite rising costs, college is still the best option for most students. According to an article by David Leonhardt in the New York Times, the total value of a college degree in the United States stands at more than $500,000, a number arrived at by subtracting the cost of attendance, including student loans and interest payments, from the wages a college graduate receives in excess of someone with a high school diploma.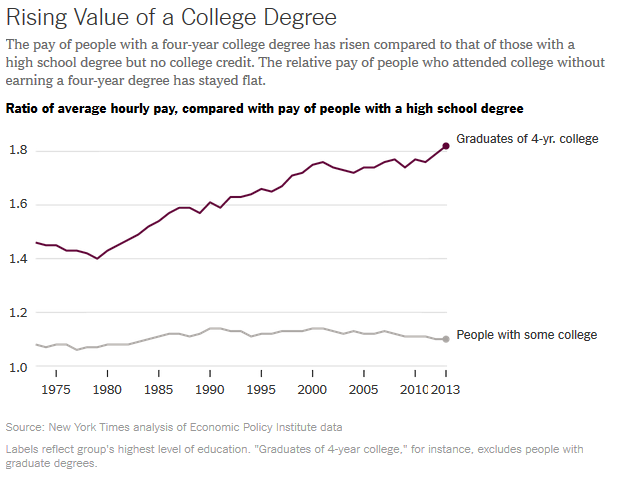 In the end, a college degree is always going to be a better value than a high school diploma.
Contact ECPI University today to discuss your future in college and non-traditional classroom offerings that will fit your busy schedule.

DISCLAIMER – ECPI University makes no claim, warranty or guarantee as to actual employability or earning potential to current, past or future students or graduates of any educational program we offer. The ECPI University website is published for informational purposes only. Every effort is made to ensure the accuracy of information contained on the ECPI.edu domain; however, no warranty of accuracy is made. No contractual rights, either expressed or implied, are created by its content.
For more information about ECPI University or any of our programs click here: http://www.ecpi.edu/ or http://ow.ly/Ca1ya