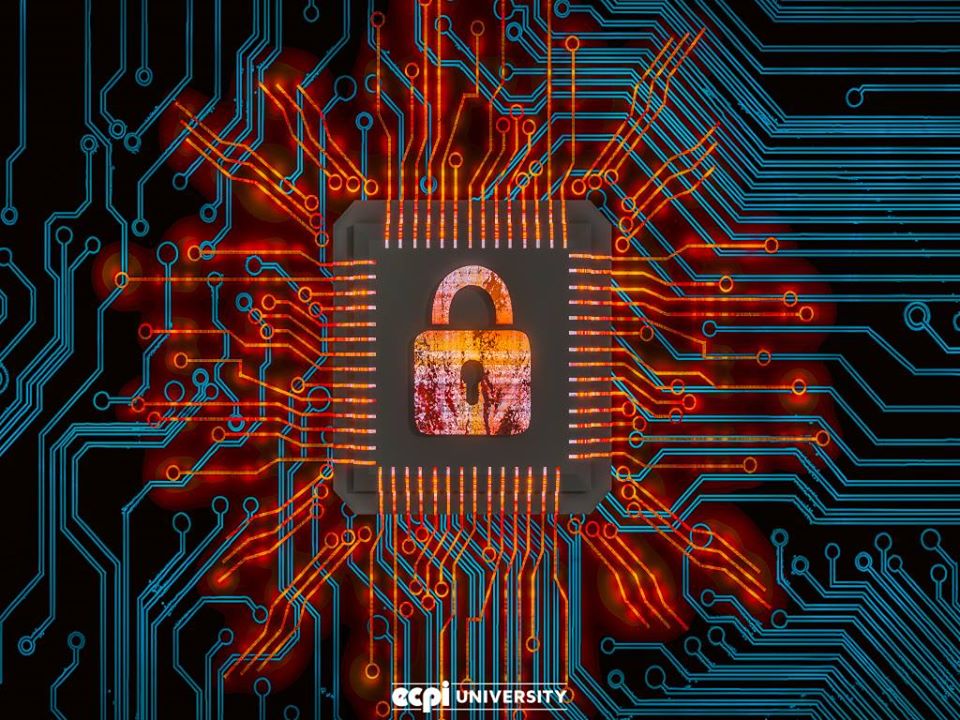 Coronavirus Pandemic Reaffirms Student's Decision
Virginia Beach Cybersecurity Student Hired Months before Graduation
Sam Lawley spent 10 years as a Veterinary Technician. And as much as he loved animals, there weren't many opportunities for him to grow. So, he decided to go back to school and enrolled at ECPI University's Virginia Beach campus to study Cyber and Information Security Technology.
More than two years later, Sam has been a model student. With graduation just a few months away, he currently maintains a 3.9 GPA and has just obtained his Security+ professional certification. Sam knew that by earning this certification, he would be more marketable in the IT field. Early this year, he contacted his campus career service department and began mapping out his job search strategy, which included practicing mock interviews with his advisor. Sam became actively engaged in his search when the Coronavirus pandemic shut down large portions of the nation's economy.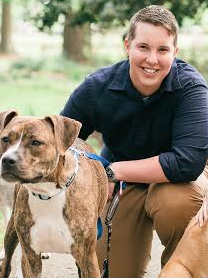 "Suddenly, companies were scrambling to work remotely, and normal job interview etiquette seemed to change overnight," says ECPI University Virginia Beach Campus Director of Career Services Kelly Fielder.
Sam's perseverance and preparation paid off. He was contacted by a recruiter and was able to do a phone interview for an opportunity with QED Systems, Inc. He was then invited for an in-person interview, but not a traditional one. Sam sat on the opposite side of a long conference room table from his interviewer and was not able to shake hands upon introducing himself or leaving. It felt strange for Sam to not do these simple things that, before the outbreak, came so natural. Nonetheless, he nailed the "socially-distanced" interview and was offered a position as a Cyber Security Analyst, which he started in early April.
QED is a nationwide engineering and technical services firm, providing high-quality services and support to government and commercial clients. Sam has been able to report to the office since he is not working in a large group. He said other departments had to quickly adjust and telework due to the COVID19 distancing guidelines. For now, his team is able to work together and they are busy. Although the Coronavirus has shut down some parts of the economy, IT continues to function as it always has. 
"We are still seeing hiring," says ECPI University Director of Career Services Candice Sayre.
"Just last week we established a great pipeline program with Woz U to help our students get a paid apprenticeship to work with InfoSys.  Additionally, JT4 and Texas Instruments have conducted virtual sessions to try and actively recruit our Electronics grads. Other technology- based companies who have recently hired our graduates include: Apex Systems, Core Technologies, AERMOR, JSCM Group Network Security, NEG Nippon Electric Glass, DeCA, and Micron Technology."
While graduating into this environment has its challenges, Sam says this situation only reaffirms his decision to pursue a Cybersecurity degree. While others are experiencing layoffs and furloughs, he knows he has chosen a profession that can withstand the many different kinds of crises.
"ECPI University has allowed me to pursue my dream," says Sam. "They provided the right knowledge and hands-on experience to become comfortable in all the different aspects of computer information science. I know that from this entry level job I can keep advancing with no limit. I will always have the room to expand my horizon and provide better for my family. My wife and I are extremely excited about all the opportunities that have opened up to us."
Sam took a big step by switching paths and is now embarking on an exciting journey. "He was very persistent with his job search even through a pandemic which has caused many things to change as we navigate new social distancing norms," says Ms. Fielder. "His commitment to working hard is a great example for all near graduates coming out of the University during an uncertain time. Cyber Security work is out there and companies need to fill these vital roles as they adjust during an uncertain time."
Are you interested in helping to keep information safe? If you want to earn a Bachelor of Science Degree in Computer and Information Science with a Major in Cyber and Network Security, ECPI University offers this program at an accelerated rate. For more information regarding this exciting degree course, connect with a knowledgeable admissions counselor today.
It could be the Best Decision You Ever Make!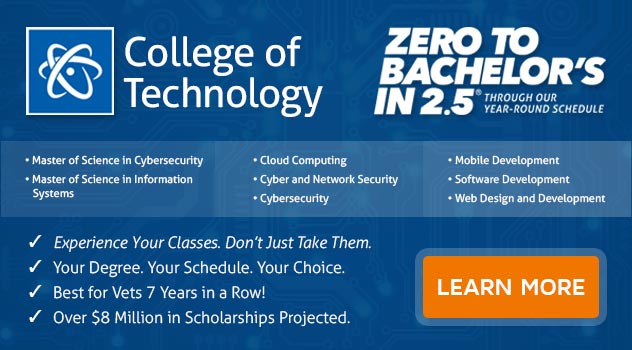 DISCLAIMER - ECPI University makes no claim, warranty, or guarantee as to actual employability or earning potential to current, past or future students or graduates of any educational program we offer. The ECPI University website is published for informational purposes only. Every effort is made to ensure the accuracy of information contained on the ECPI.edu domain; however, no warranty of accuracy is made. No contractual rights, either expressed or implied, are created by its content.
For more information about ECPI University or any of our programs click here: http://www.ecpi.edu/