Crime Analyst Training: Is this Position Right for Me?
Crime analysts, like police detectives, are real-life superheroes. They use their intuition, keen senses, and specialized knowledge to make the world a safer place. What kind of education do you need to work as a crime analyst? Do you have what it takes to succeed in these important positions?
Daily Duties of Crime Analysts
Detectives work in the field collecting and evaluating evidence from crimes. In their daily work, these criminal justice professionals may be called to perform the following duties.
Use computers to search for records like driver's license information.
Present evidence to a judge in order to attain an arrest warrant.
Secure crime scene evidence with measurements, photos, and laboratory samples.
Perform surveillance on suspected criminals.
Record their observations and actions in detailed reports.
Testify in court or otherwise cooperated with legal representatives.
Interview people who may information on active cases.
Participate in arrests or raids.
Many detectives specialize in one type of crime, like homicide or home invasion. Over the years, these sleuths gain experience that makes them more effective at capturing certain types of criminals.

Not all detectives work for the police department. Fish and game wardens protect the country's national lands from poachers, drug manufacturers, and vandals. Railroad police keep trespassers and thieves away from vital train lines. In major cities, transit police investigate crimes that occur around large public transportation systems.
Why You Need a Good Education
The education required to be a detective depends on where you work and what you do. All positions require applicants to have at least a high school diploma, but there are many benefits to having an associates or bachelor's degree. Those working for city police forces usually need to pass a department-mandated training course. Federal agencies ask candidates to show proof of a college degree in a criminal justice-related field.
Do You Have the Right Qualities?
Crime analysts need above average attention to detail, good working memory, and critical thinking skills in their work. These abilities will also make them more effective at using evidence to decipher the truth.
Active listening skills. During interviews, analysts need to use body language and verbal cues to evaluate information from witnesses and suspects.
Verbal and written communication. Detectives spend a lot of time writing reports and observations. They also need to be able to speak clearly when called to testify in court.
Problem-solving. A criminal case can be seen as a large jigsaw puzzle. A good crime analyst loves the challenge of putting the pieces into place.
Problem sensitivity. Being able to recognize that there is a problem or that one might develop is key to detective work.
Deductive reasoning. Detectives use their knowledge and previous experience to help them mentally recreate criminal events.
Some of the knowledge and skills detectives use every day can be learned.
An understanding of human psychology and mental illness.
Procedures and strategies to ensure public safety.
Laws, codes, and other regulations that relate to their official duties.
The use of database, word processing, and spreadsheet software.
While crime analysis has some exciting days, most of the work is done in an office. If you're looking for high-energy action every day, this may not be the field for you. If you want to use your keen intelligence to help people find justice, you may find satisfaction in a criminal justice career.
Are you ready to get started on your career in crime analysis? A Bachelor of Science Degree in Criminal Justice with a concentration in Crime and Intelligence Analysis from ECPI University is a great first step. Connect with one of our friendly admissions counselors today for more information.
It could be the Best Decision You Ever Make!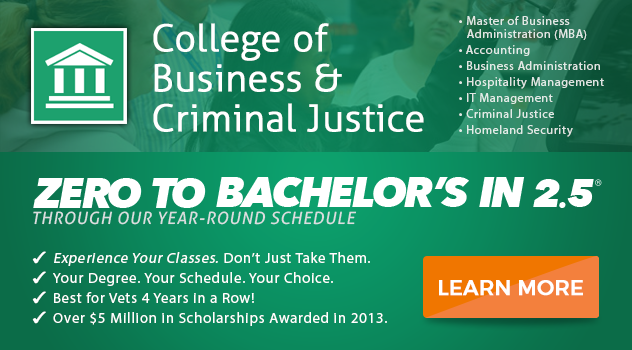 DISCLAIMER – ECPI University makes no claim, warranty, or guarantee as to actual employability or earning potential to current, past or future students or graduates of any educational program we offer. The ECPI University website is published for informational purposes only. Every effort is made to ensure the accuracy of information contained on the ECPI.edu domain; however, no warranty of accuracy is made. No contractual rights, either expressed or implied, are created by its content.
Gainful Employment Information – Crime & Intelligence Analysis - Bachelor's
For more information about ECPI University or any of our programs click here: http://www.ecpi.edu/ or http://ow.ly/Ca1ya.