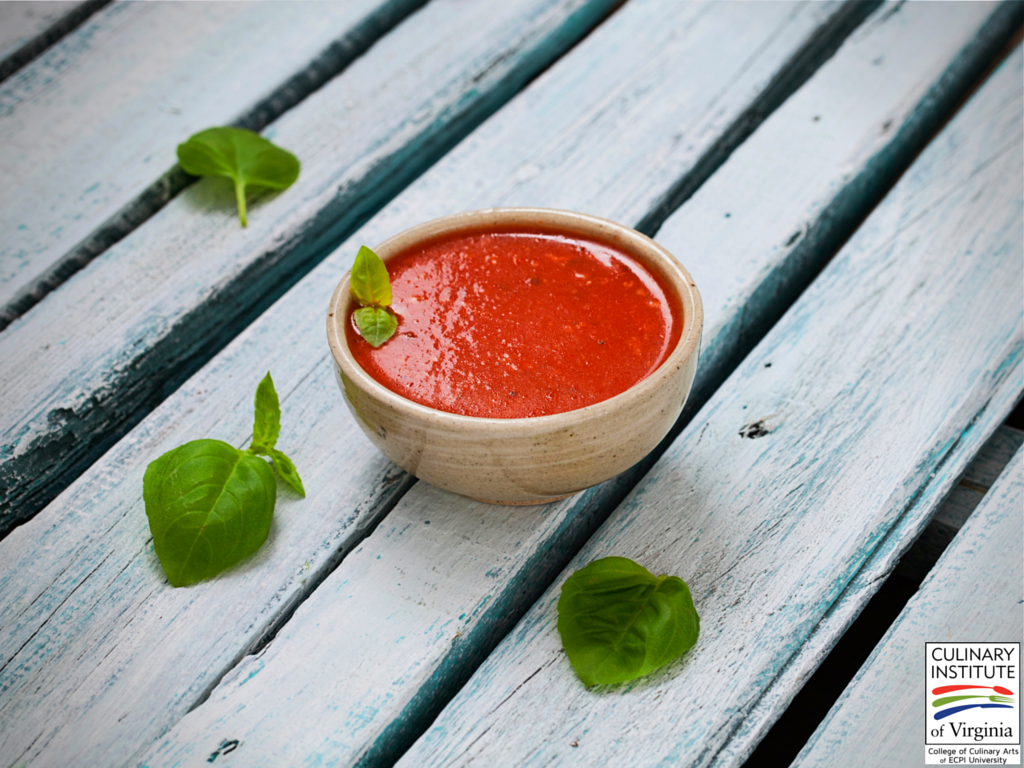 We've explored the dangerous – and sometimes endangering – world of culinary arts, but the foundation for nutrition and upscale dining is soup. When the summer weather warms our world, you can "chill-out" with cool, refreshing, lighter fare. Chilled soups, like gazpacho and cucumber are comfort foods and summertime staples, but here are some recipes that your guests will proclaim are out of this world! They have make-ahead ease and offer a unique epicurean experience.
Abraham Maslow was definitely onto something when he declared that "A first-rate soup is more creative than a second-rate painting," so be sure to have fun with and explore the culinary arts this summer!
1. Food & Wine's Zucchini Soup with Crème Fraîche
Winemaker and gardener Jeremy Seysses enjoys developing recipes that showcase the produce from his ½-acre garden in France. This zucchini soup is simple, but its flavors are hardly understated. Seysses says a white Burgundy is perfect for this summer soup.
2 tbls. extra-virgin olive oil
2 medium onions, coarsely chopped
1 3/4 lbs. medium zucchini, quartered lengthwise, cut crosswise 1/2"-thick
3 cups vegetable stock
Salt
Freshly ground pepper
3 tblsp. crème fraîche
Sherry vinegar, small amount
Heat oil in saucepan. Add onions, cook over moderate heat, stirring, until softened. Add zucchini and cook, stirring, until sizzling, about 2 minutes. Add vegetable stock, bring to a boil. Simmer over moderate heat until the zucchini is tender.
Working in batches, puree the soup in a blender. Rewarm the soup in the saucepan, season with salt and pepper and whisk in the crème fraîche. Ladle the soup into bowls and garnish/drizzle with sherry vinegar. Delicious!
2. Country Living Fresh Tomato and Avocado Soup
Tomato and avocado soups such as this one should be served slightly chilled to bring out the best flavors. If you're in a hurry, set soups in an ice cube bath to bring the temperature down quickly. As a luncheon entrée, this distinctive tomato and avocado soup is enhanced by a loaf of sourdough bread – from your own oven, if time permits! No butter, of course, but small side dishes holding extra-virgin olive oil for each guest makes this a memorable meal. Speaking of olive oil, experiment with making your own infused olive oil using combinations of herbs. When you've created the olive oil that tastes wonderful, guard your recipe! That one-of-a-kind olive oil may become a signature item for you as a chef.
1 lb. tomatoes
¼ cup red onion
¼ cup seedless cucumber
¼ cup red bell pepper
1 clove garlic
1 tbsp. extra-virgin olive oil
1 tbsp. red wine vinegar
¾ tsp. salt
½ tsp. cumin
1/8 tsp. cayenne pepper
2 avocados, diced
Combine all ingredients except avocado in a large bowl. Mash lightly with a potato masher, stir in 1 cup of water, cover, and chill 1-6 hours. Stir in the avocado and serve immediately.
3. Sparkling Pineapple Soup
The New York Times says summer is the time to get creative with the vegetables and fruits in your refrigerator. In America's olden days, serving pineapple at banquets and dinner parties was the height of fashion; today, this refreshing chilled soup can be served on hot summer days as an appetizer or dessert.
2 cups sparkling wine
3 cups grated pineapple, peeled and cored
2 tbsp. lemon juice
Toasted coconut for garnish
Combine ingredients and sprinkle coconut on top.
Combine 2 cups of sparkling wine, 3 cups grated pineapple flesh and 2 tablespoons lemon juice in a bowl; stir gently and serve immediately. Garnish with toasted coconut.
Brain Food for College Success: Eating for Energy, Focus & Memory - http://t.co/mnhWa6an1M via @ecpiuniversity

— Anita (@AnitaKrie) July 2, 2015
A good culinary education is a recipe for success.
Confucius said, "Choose a job you love, and you will never have to work a day in your life." It's true. The people who enjoy the good life are the people who follow their passion to do the thing they love, every day. It's our mission at ECPI University to facilitate that process. The faculty at ECPI University's College of Culinary Arts knows that time is money – and our focus is to help you begin earning money as a culinary arts professional as soon as possible. That's why we've made it possible to attain your Associate of Applied Science Degree in Culinary Arts in as little as 15 months!
Are you ready to begin living the good life? Call ECPI University for more information—it could be the Best Decision You Ever Make!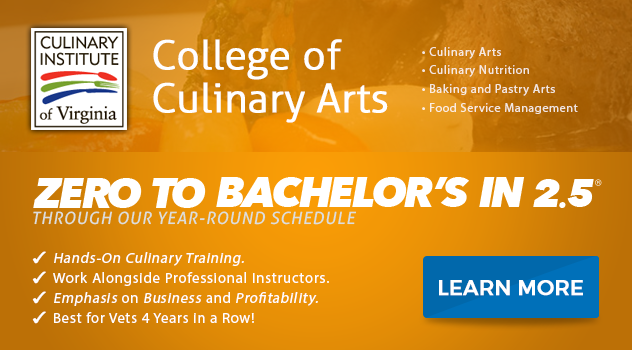 DISCLAIMER – ECPI University makes no claim, warranty or guarantee as to actual employability or earning potential to current, past or future students or graduates of any educational program we offer. The ECPI University website is published for informational purposes only. Every effort is made to ensure the accuracy of information contained on the ECPI.edu domain; however, no warranty of accuracy is made. No contractual rights, either expressed or implied, are created by its content.
Gainful Employment Information
For more information about ECPI University or any of our programs click here: http://www.ecpi.edu/ or http://ow.ly/Ca1ya.