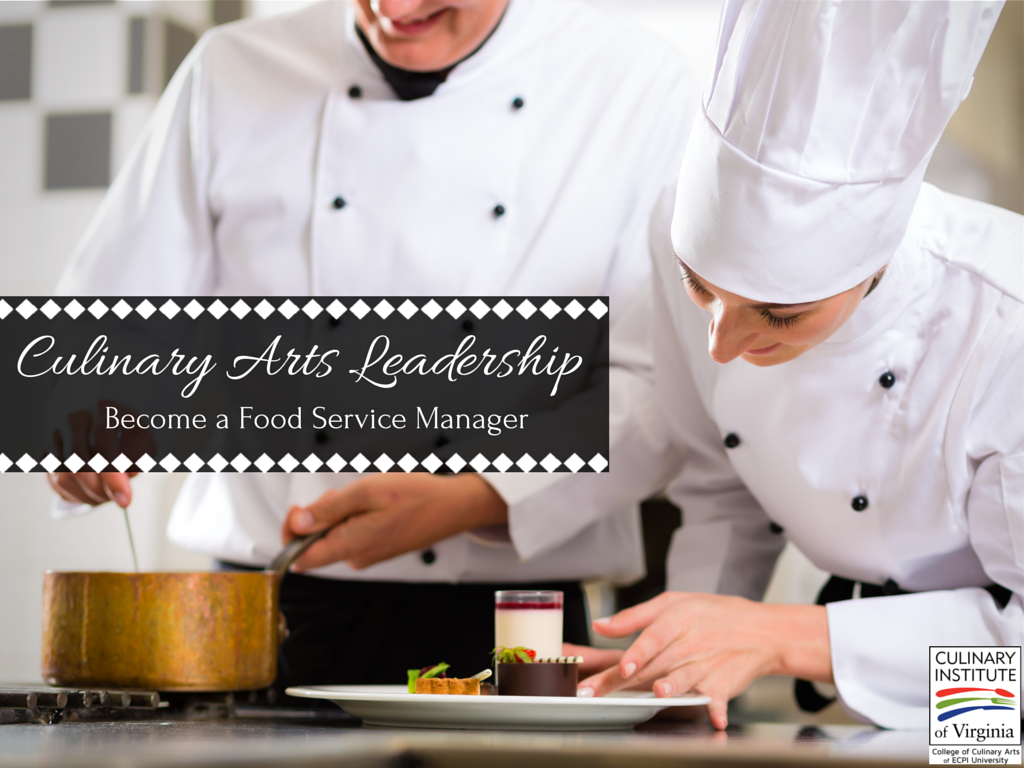 A career in food service management is not the most glamorous. We write about movie stars, watch films about doctors and the police, and pay to see a play about the social escapades of a rich heiress . . . and the list goes on. But the food industry is there, just in the background. Our protagonists will meet a lost flame for dinner at a restaurant; the antagonist will use the café's storage area to do some unsavory deed to someone that met with their displeasure.
And so it is in real life. The majority of us do not give a lot of thought to the food industry, except as a temporary employment opportunity as we head to some other destination. The truth is, though, the food service industry is one of much promise!
Food Service is An Art Driven by Passion
Contrary to popular belief, a venture into this industry is not motivated by a lack of options, but by passion. It is a desire to cook, design visually moving entrées, the chance to birth new dishes that wow the pallet; the opportunity to own and manage such an enterprise is what moves those individuals brave enough to go after their passions. Nowhere is this more personified than among food service managers.
A passion for the culinary arts no doubt leads one down the path of food service management. For how else can you get to enjoy creating the masterpieces that you so desire and still be able to enjoy the satisfaction of your customers' contentment? But passion alone does not a successful food service manager make.
Succeeding in Food Service Management
Nowadays, the demands of operating a successful restaurant or café are huge. Food service managers must contend with intense competition, finance and accounting logistics, diverse customer preferences, allergies, regulatory requirements, licensing, location, and marketing. That manager must recruit and train staff, manage procurement of supplies and deal with customer criticism. This last one has become particularly challenging, because anyone can use social media and become a de facto critic. How then does one prepare to tackle such variables in an industry where a negative review could pose great harm for the business?
Several universities and colleges now have a culinary arts and management program that can help prepare people for such challenges. Finding the right school to equip one with the skills to manage a restaurant or cafeteria is important. A balance must be struck between keeping to the true culinary spirit as well as being able to manage staff, plan finances, and navigate marketing pitfalls.
Food Service Manager Salary & Outlook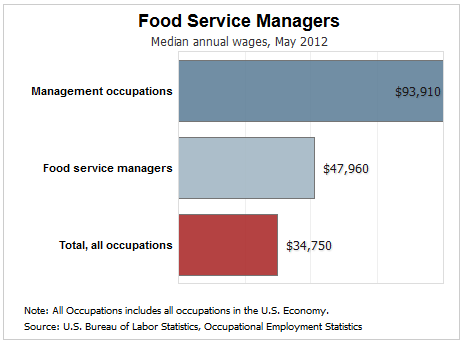 Career opportunities available to food service management graduates can be found in several possible areas. One could work in hotels or resorts, school and university cafeterias, and independent or corporate restaurants. Additionally, one can be a caterer, providing for events and seminars, as well as being hired in sports and entertainment facilities, hospitals, and retirement institutions. Earning an degree in food service management can go a long way toward launching such a career.
There are indeed many opportunities for employment available in the job market. The Bureau of Labor and Statistics (BLS) as of 2012 reports that as many as 321,400 individuals employed in the food and beverages sector are food service managers, making an average annual wage of $47,960. Restaurants and other eating places contain the bulk of these managers, according to the same statistics.
"@collegefession: "Munchies takes on a whole new perspective when you go to a culinary school..." - ECPI University"

— Scott (@Cailey_Coppola) February 21, 2015
Beginning a Career in Food Service Management
One of the best places to begin shaping a career in food service management is at ECPI University. Students will benefit from a thorough industry-oriented curriculum that aims to fashion capable and successful graduates in the food service industry. Consider enrolling for ECPI University's Bachelor of Science Program in Food Service Management, and begin pursuing your culinary passion. It could be the Best Decision You Ever Make!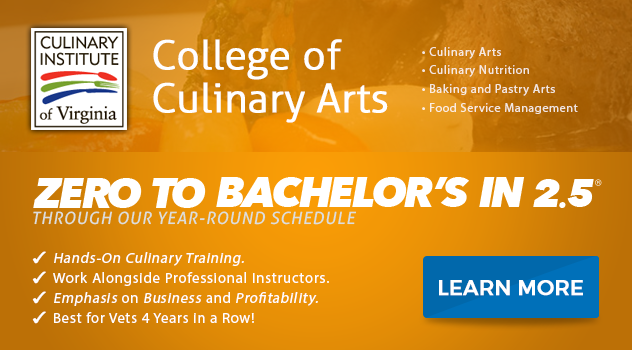 DISCLAIMER – ECPI University makes no claim, warranty or guarantee as to actual employability or earning potential to current, past or future students or graduates of any educational program we offer. The ECPI University website is published for informational purposes only. Every effort is made to ensure the accuracy of information contained on the ECPI.edu domain; however, no warranty of accuracy is made. No contractual rights, either expressed or implied, are created by its content.
Gainful Employment Information
For more information about ECPI University or any of our programs click here: http://www.ecpi.edu/ or http://ow.ly/Ca1ya.