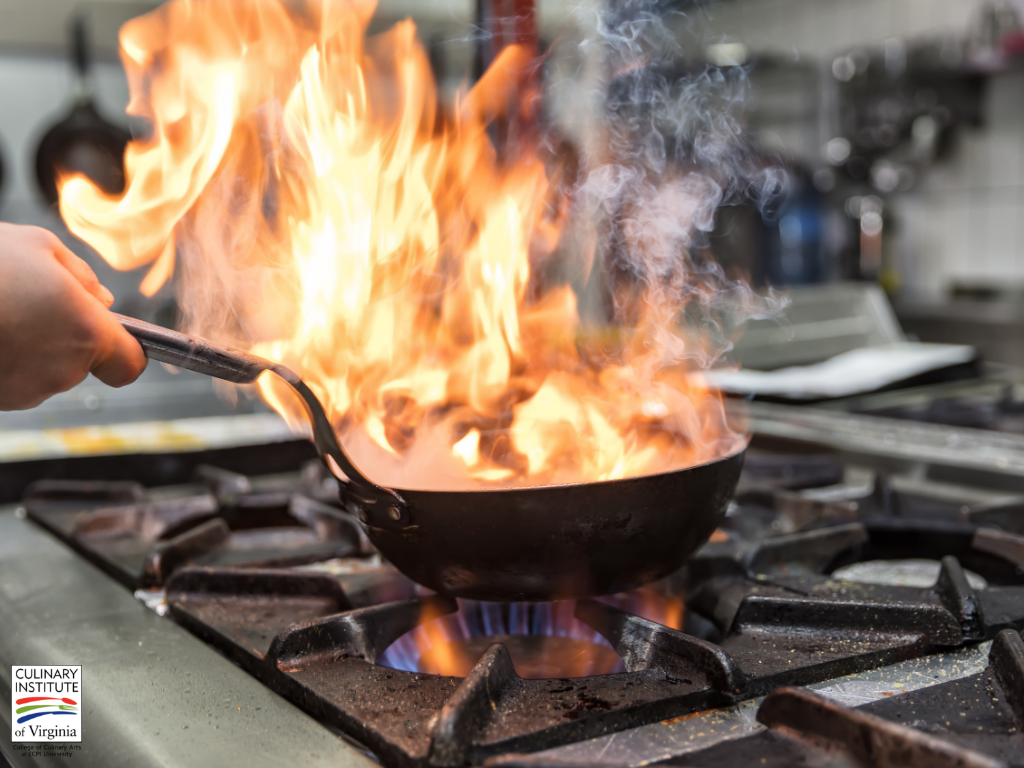 When Hell's Kitchen premieres on the FOX Network on September 10, there will be a familiar face among this season's contestants. Bryant Gallaher, a Virginia Beach resident and graduate of the Culinary Institute of Virginia, will be one of 12 aspiring chefs on the television show who will work on a series of challenges to demonstrate kitchen prowess.
Throughout the series, chefs are eliminated from the game based on their performance until an ultimate winner is selected. Gallaher is on the Blue Team. Gallaher started his culinary journey almost 15 years ago as a dishwasher and has worked his way up in the kitchen to an executive chef position. He says the secret to his success is a never-ending search for excellence.
"Stay focused, keep my head down, and be very organized," is his strategy on the show. He'll also need a very thick skin. As fans of the show are aware, the head chef himself, Gordon Ramsay, can be pretty hard on the contestants!
Chef Stephen Perkins is a faculty member at the Culinary Institute of Virginia and was one of Gallaher's instructor's. Perkins remembers him well as a young culinary student, and says his personality and demeanor ought to serve him well throughout the competition. "There are a number of things about Bryant that really stick out to me," says Chef Perkins. "He was always serious, curious, and passionate. He was really engaged deeply in every class topic and challenge. I can't wait to see how he fares!"
There's no doubt Chef Gallaher will have the enthusiastic support of his Culinary Institute of Virginia family as well as the rest of the faculty, staff, students, and alumni of ECPI University. For those who are looking for a little company as they root for him, there will be a viewing party for the series premier at A.J. Gators in Fairfield Shopping Center in Virginia Beach on September 10, starting at 7 p.m.
If you would like to learn more about ECPI University and the Culinary Institute of Virginia career training programs we offer, please visit http://www.ecpi.edu/ TODAY!

DISCLAIMER – ECPI University makes no claim, warranty or guarantee as to actual employability or earning potential to current, past or future students or graduates of any educational program we offer. The ECPI University website is published for informational purposes only. Every effort is made to ensure the accuracy of information contained on the ECPI.edu domain; however, no warranty of accuracy is made. No contractual rights, either expressed or implied, are created by its content.
For more information about ECPI University or any of our programs click here: http://www.ecpi.edu/ or http://ow.ly/Ca1ya.