Cyber and Network Security Job Description: Could I Do this Job?
Cyber and network security is concerned with safeguarding an institution's data, software, and hardware. There are, however, distinct differences between the two. Network security, for instance, is concerned with protecting a company's internal information. This is done by monitoring employees and network behavior. An individual working as network security personnel performs the following tasks:
Ensures that IDs and passwords are effective and updated frequently
Monitors sites that employees of the company frequent
Conducts regular scans to sniff out malware or virus that may have infected any of the hardware
Encrypt company's information to make sure that in case the information lands in the hands of someone outside the company, the information is useless to them
Keep the firewalls up to date to prevent attacks from outside
Ensure that the company's data is backed up on a regular basis in case of a malfunction or there is an outside attack that happens to succeed

Cybersecurity overview
Cybersecurity, on the other hand, is concerned with protecting an organization's internet-connected systems from outside attacks. The systems include hardware, software and even data. Cybersecurity prevents threats that take many forms. These include ransomware, malware, social engineering attacks, and phishing. Cybersecurity personnel performs the following tasks:
Detecting and protecting the network from unauthorized outside attempts to gain access to the network
Identifying the source of an outside attempt to breach security before it happens
Staying up to date with the new tactics used by attackers and hackers
Monitoring the use of applications within the organization to avoid breaches
How is cyber and network security different from other types of cybersecurity?
Besides cyber and network security, other types of cyber security include, information technology security and information assurance. All these vary. Below are the ways in which the other types of cybersecurity differ from cyber and network security.
Cyber and network security deals with security risks originating from cyberspace. These are risks typically originating from the internet and from any form of communication from one computer to another. This could be through a malicious code embedded in a USB memory stick. Cyber and network security applies defensive controls in order to deter attackers from gaining access.
Information technology security differs from cyber and network security. Unlike cyber and network security, which involves taking precautions to prevent an attack on the cyber-space, Information technology security, involves the implementation of systems and measures designed to protect and safeguard data whether electronic or on paper.
Information assurance (IA) differs from cyber and network security in that the former deals with all the risks to information that are not under cyber-space threats. These are the personnel, procedural, physical and technical threats in an organization. In other words, IA takes care of both digitized and non-digitized information (information stored in computers and in hard copies).
What skills are needed to be successful in this field?
In the field of cybersecurity, risks are always changing. However, with a certain skill set, one can be able to venture and succeed in the field. Below are the hard and soft skills needed for one to be successful in the field of cybersecurity.
Hard skills
A good understanding of information technology fundamentals including web applications, and systems administration
Coding skills using C, C++, PHP, Java, Perl, and, Python languages
A solid understanding of various operating systems, administration and architecture
Appropriate certifications
Soft skills
Strong analytical skills
Good organizational skills with a detail-oriented personality
Good interpersonal and communication skills both oral and written
Ability to keep a current understanding of vulnerabilities from the internet
Understanding of human behavior
How can you decide if you can do this job?
There are some qualities you need to have in order for you to be able to decide if you are cut out for the field of cyber-security. Below are the major questions you need to ask yourself:
Are you swift in acquiring new knowledge? In the field of cybersecurity, new things keep coming and you need to be able to grasp as fast as possible. Secondly, are you a team player? This is essential as teams do most projects in cybersecurity.
Lastly, do you have a problem-solving mindset? You will need to be able to reason as first as possible as you may be dealing with a risk that is time sensitive. The ability to reason like a consultant and make a decision fast is very crucial.
Are you interested in the world of cyber and network security? If you want to earn a Bachelor of Science Degree in Computer and Information Science with a Major in Cyber and Network Security, ECPI University offers this course at an accelerated rate. For more information, connect with a helpful admissions advisor today.
It could be the Best Decision You Ever Make!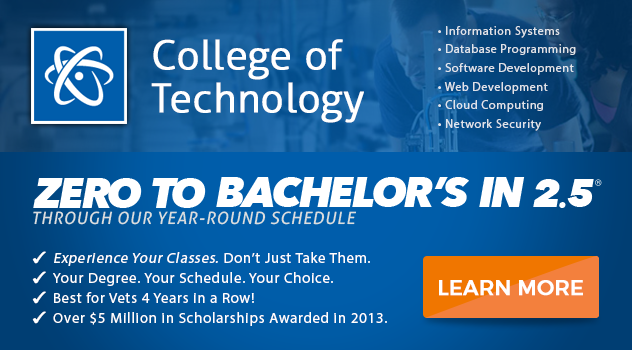 DISCLAIMER – ECPI University makes no claim, warranty, or guarantee as to actual employability or earning potential to current, past or future students or graduates of any educational program we offer. The ECPI University website is published for informational purposes only. Every effort is made to ensure the accuracy of information contained on the ECPI.edu domain; however, no warranty of accuracy is made. No contractual rights, either expressed or implied, are created by its content.
Gainful Employment Information – Cyber and Network Security - Bachelor's
For more information about ECPI University or any of our programs click here: http://www.ecpi.edu/ or http://ow.ly/Ca1ya.