Cyber Security Masters Programs: How Can I Get to the Next Level?
In a day and age where the majority of people are dependent on the internet, the demand to be protected online is at an all-time high. Many of us use the internet for school, work, shopping, and other activities.
This is where cyber security comes in. A career in cyber security happens to be one of the most sought-after careers out there. If you are looking to expand your IT skills and obtain a master's in cyber security, read on to find out more about this exciting career field.

What is cyber security?
Cyber security is a multi-layered form of protection against security breaches. These security breaches can come in the form of hackers. Hackers are infamous for accessing private information from internet users, and even stealing identities. These security breaches can also come in the form of devastating computer viruses, as well.
How do you know you may be ready for the next phase of your cyber security career?
You may have already established that cyber security is what you want to do as your career. You have already earned your bachelors in cyber security, or a similar field. You are feeling the desire to pursue cyber security; however, you are unsure if more education is right for you.
You already have the passion for IT and security. Is it enough? It is definitely a great place to start. Along with your passion to protect the world from security breaches, there are other signs to look out for.
You are a natural at all things digital: If the internet, and all things digital, come naturally to you, entering the world of cyber security may be right for you.
You are able to see problems before they even start: Are you someone who plans ahead, and prepares for any type of situation? Those traits could help you as you pursue a career in cyber security.
You have impeccable attention to detail: When it comes to protecting the internet against attacks, nothing should get by you. You have to have an incredible eye for even the littlest detail.
You are resourceful when it comes to protection: The internet is endless, and just one method of protection will be ineffective against all security breaches. Utilizing multiple protection methods is the best method for keeping individuals and companies safe against security threats.
How can more education help in your pursuit of a cyber security career?
Cyber security is a hot career these days. There is tremendous competition out there. The best way to stand out against everyone else, is to become educated on the latest trends happening in cyber security. Employers will review both your experience and your education. They are more likely to hire someone who has the education in addition to the skills.
Those who pursue a master's degree in cyber security generally stand out more than those who have a bachelors or a certificate. Obtaining your master's degree could show employers that you are serious about your career and can validate your skills. Employers could see that you are serious about this career field. Going for your master's degree could also show employers that they can put their trust in you, and you should not be needing much shadowing or training.
Are you candidate for a Master's in Cybersecurity?
If you already hold a bachelor's degree in an information science related field and want to expand into cybersecurity, you might be eligible to earn a Master of Science in Cybersecurity. ECPI University offers this course at an accelerated pace and also with an online option. For more information, connect with a helpful admissions advisor today.
It could be the Best Decision You Ever Make!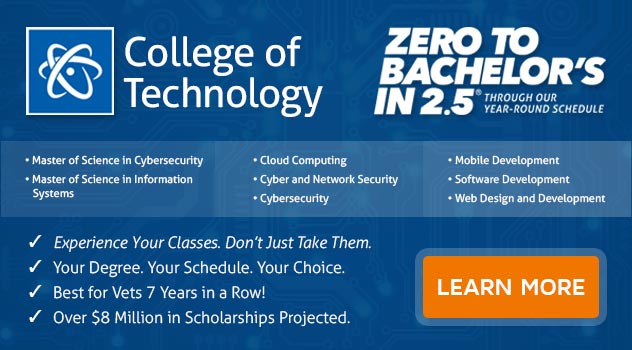 DISCLAIMER – ECPI University makes no claim, warranty, or guarantee as to actual employability or earning potential to current, past or future students or graduates of any educational program we offer. The ECPI University website is published for informational purposes only. Every effort is made to ensure the accuracy of information contained on the ECPI.edu domain; however, no warranty of accuracy is made. No contractual rights, either expressed or implied, are created by its content.
For more information about ECPI University or any of our programs click here: http://www.ecpi.edu/.