Cyber Security Opportunities for Community College Students Following Partnership with ECPI University
Battling cybercrime has emerged as a top national priority. The current impact of hacks and cyber-attacks is staggering and left unchecked, the results could be devastating. According to the Federal Bureau of Investigation, billions of dollars are lost every year repairing systems hit by such attacks. Some take down vital systems, disrupting and sometimes disabling the work of hospitals, banks, and 9-1-1 services around the country.
For that reason, ECPI University and Northern Virginia Community College (NVCC) is pleased to announce they have signed an articulation agreement that gives NVCC students automatic admission into ECPI University's Cyber and Network Security bachelor degree program. Through ECPI University's year-round, accelerated schedule, these students will have the opportunity to earn their bachelor's degree in just 60 weeks. Given the current threat level, the sooner these graduates join the workforce, the better.
In addition to automatic admission, transferring NVCC students will receive other benefits, including lower tuition. To make the program affordable, they will be charged the equivalent of the highest Virginia in-state tuition and fees for the portion of the program taken at ECPI or actual ECPI University costs, whichever is less. ECPI University will also waive application and registration fees, and accept most NVCC credits.
The referenced media source is missing and needs to be re-embedded.
Moreover, NVCC graduates can enroll at any ECPI University campus throughout Virginia, including Northern Virginia, Virginia Beach, Newport News, Richmond, and online. What's more, they – like all ECPI University students – will have access to heavily-subsidized professional certification exams, for which they pay just a small portion of the typical cost.
"We are extraordinarily pleased to enter into this partnership with Northern Virginia Community College," says ECPI University Northern Virginia Campus President Dr. Voytek Panas. "At the recent statewide Cybersecurity Summit, Governor Terry McAuliffe warned that we simply do not have enough skilled professionals to battle the growing threat from hackers and cyber-criminals. This agreement is a good first step toward addressing this growing problem."
"NOVA is pleased to partner with ECPI University to offer this innovative opportunity to our AAS Cybersecurity students," says Dr. Margaret Leary, Cybersecurity Chair and Director of Curriculum at the National CyberWatch Center at Northern Virginia Community College. "This agreement provides additional opportunities to our students at our institution to advance in their chosen career and help meet the need for cybersecurity professionals here in Virginia and the nation."
There's no time like the present to see if a cyber security degree is right for you. If you think you have what it takes to make a difference against hackers and other nefarious characters after digital information, learn more about ECPI University's Bachelor of Science in Computer and Information Science with a Major in Cyber and Network Security, don't hesitate to contact a helpful admissions counselor today.
It could be the Best Decision You Ever Make!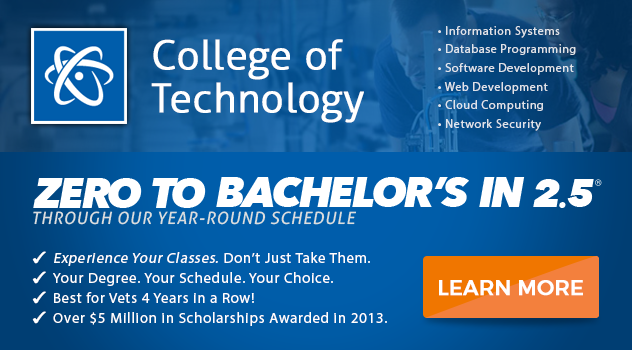 DISCLAIMER – ECPI University makes no claim, warranty, or guarantee as to actual employability or earning potential to current, past or future students or graduates of any educational program we offer. The ECPI University website is published for informational purposes only. Every effort is made to ensure the accuracy of information contained on the ECPI.edu domain; however, no warranty of accuracy is made. No contractual rights, either expressed or implied, are created by its content.
Gainful Employment Information – Cyber and Network Security - Bachelor's
For more information about ECPI University or any of our programs click here: http://www.ecpi.edu/ or http://ow.ly/Ca1ya.