Cybersecurity and Machine Learning: What's the Connection for a Beginner in the Field?
What do cybersecurity and machine learning have in common? Even if you're just getting started in the world of computing, you probably know that both cyber security and machine learning are two of the most interesting and exciting technological fields today. Machine learning is at the forefront of the big data movement.
Modern data gathering methods often produce data sets that are too big for humans to analyze and learn from. With machine learning, computers can analyze data and perform tasks without human input, "learning" from the sheer amount of data it is capable of processing.
Cybersecurity is an essential aspect of 21st century safety and security. It is also essential to the development of machine learning. If you are interested in learning more about how cybersecurity and machine learning go hand in hand, keep reading!

How cybersecurity is important to machine learning
Machine learning requires enormous amounts of data and sensitive, advanced computing systems. A single breach of a machine learning computing system could have disastrous consequences (and attackers often go after targets simply for the amount of data they can steal).
More and more businesses are adopting machine learning, which means more and more businesses are going to be storing more and more data. If that data gets stolen by attackers, it can lead to billions of dollars in damages for the company and hundreds of millions of people having their security compromised. Having a sound cybersecurity system in place is absolutely essential for any company looking into machine learning.
How machine learning is important to cybersecurity
Just as cybersecurity can protect and improve machine learning, machine learning can enhance cybersecurity. Being able to analyze huge amounts of data is an enormous boon to cybersecurity. While it takes time to give a computer the enormous amount of data it needs to be able to recognize suspicious user behavior on its own, having an AI that can do so provides a tremendously helpful extra layer of security. By working in tandem, machine learning and cybersecurity are clearly going to be instrumental to one another's growth in the coming years.
If you're interested in one, learn both
If you are interested in a career in either cybersecurity or machine learning, it's probably a good idea to learn both disciplines. Simply put, cybersecurity and machine learning are already so deeply linked that if you were to start your career today, there's a good chance you'd end up with a job in one field that required you to at least be informed about the other. The more you learn about machine learning, the better you will set up your cybersecurity career for the future, and vice versa.
How a formal education can help your career
Even if you already possess a good deal of cybersecurity knowledge, launching a career in cybersecurity can be a challenge that is difficult to prepare for on one's own. Getting an education in machine learning only makes things more difficult.
But in a formal academic setting, you could be assured that you are learning both the latest in cybersecurity technology and strategies for beginning your career. Additionally, you could also tailor your education to include as much about machine learning as possible. Should you graduate, you could be sure that you are as well prepared as you can be to start your career.
Are You Ready for Formal Cybersecurity Education?
Are you interested in cybersecurity and want to turn that interest into a career? If you want to earn a Bachelor of Science Degree in Computer and Information Science with a Major in Cyber and Network Security - Cybersecurity Track, ECPI University offers this program at an accelerated pace. For more information, connect with a knowledgeable admissions professional today.
It could be the Best Decision You Ever Make!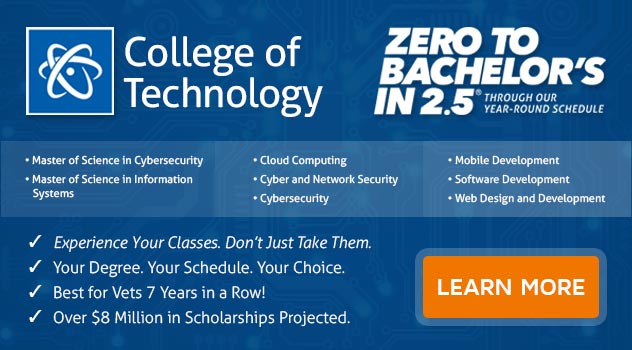 DISCLAIMER – ECPI University makes no claim, warranty, or guarantee as to actual employability or earning potential to current, past or future students or graduates of any educational program we offer. The ECPI University website is published for informational purposes only. Every effort is made to ensure the accuracy of information contained on the ECPI.edu domain; however, no warranty of accuracy is made. No contractual rights, either expressed or implied, are created by its content.
Gainful Employment Information – Cybersecurity Track - Bachelor's
For more information about ECPI University or any of our programs click here: http://www.ecpi.edu/ or http://ow.ly/Ca1ya.