Cybersecurity and the Blockchain Model: How Could This Impact My Future Career?
If you are interested in cybersecurity, you probably have heard a thing or two about blockchain. Even if you're unfamiliar with what blockchain is specifically, there's a good chance you're familiar with the term. It's an increasingly important part of the digital world, and even businesses are getting in on it now.
Understanding blockchain is going to be an increasingly important part of computer science and cyber security going forward. So what is it, exactly? If you want to learn more about what blockchain is and how it might impact your career in cybersecurity, keep reading.

What is blockchain?
Blockchain is a way of keeping records of transactions that are extremely difficult to alter. When a transaction (such as an online purchase made with Bitcoin) occurs on blockchain, data from that transaction is stored on a decentralized network of computers. Any given transaction is stored in a "block", and these blocks strung together form a blockchain.
What are the benefits of blockchain?
Blockchain makes it easy to conduct transactions without the need for a third party in the middle, such as a bank. Because the records of blockchain transactions are both public and difficult to change, it is an effective way of keeping online transactions accountable.
Additionally, each blockchain transaction is individually hashed (given a specific identifying code), and any attempts to alter the information of a transaction on the blockchain would result in a new hash being created. In other words, it's extremely difficult to falsify blockchain transactions without leaving a highly visible trail of one's actions.
How will blockchain affect cybersecurity in the future?
For starters, cyber criminals have a long history of deliberately targeting security measures that are designed to thwart them, and blockchain is no exception. One of the primary security features of blockchain - that every transaction is verified by a network of thousands of computers - could be exploited by a hacker who was able to take control of the network. That's exactly what happened to one blockchain platform in January 2019, when a hacker stole more than $1 million by hacking their network and rewriting transactions.
Any advancements in cryptography will be met by attempts to circumvent them. Blockchain is no different. While it is a potentially immensely useful tool in making private online transactions, it is still going to be targeted by hackers. As more and more organizations use blockchain, it's going to be increasingly important for cybersecurity professionals to understand it.
How can I learn about blockchain?
Any good formal cybersecurity program will include a thorough education in cryptography, and the best programs will always be up to date with the latest developments in that field. That now includes blockchain. If you are interested in a career in cybersecurity and enroll now, you are very likely to graduate with an in-depth knowledge of both blockchain, how it can apply to your day to day job, and how you can help keep people and organizations that use blockchain secure.
The First Step in Your Cybersecurity Journey
Are you ready to get started in your cybersecurity career? If you want to earn a Bachelor of Science Degree in Computer and Information Science with a Major in Cyber and Network Security - Cybersecurity Track, ECPI University offers this program at an accelerated pace. For more information, connect today with a helpful admissions advisor.
It could be the Best Decision You Ever Make!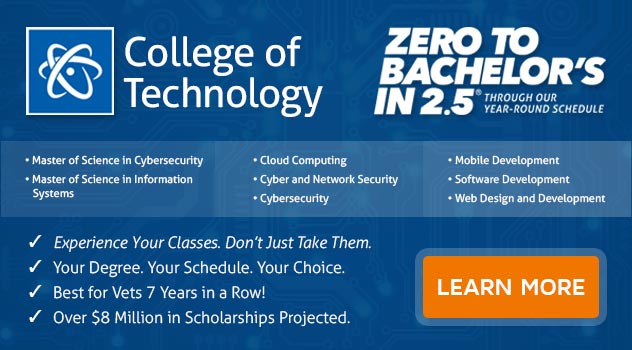 DISCLAIMER - ECPI University makes no claim, warranty, or guarantee as to actual employability or earning potential to current, past or future students or graduates of any educational program we offer. The ECPI University website is published for informational purposes only. Every effort is made to ensure the accuracy of information contained on the ECPI.edu domain; however, no warranty of accuracy is made. No contractual rights, either expressed or implied, are created by its content.
For more information about ECPI University or any of our programs click here: http://www.ecpi.edu/.