Cybersecurity Careers for Those with a Bachelors in the Field
No doubt are in the digital age where everyone and everything is interconnected through the internet. As a matter of fact, in the US, 9 in 10 Americans use the internet on a regular basis. It offers a whole level of convenience and flexibility in education, entertainment and mostly business.
However, for all its convenience and flexibility, the internet also exposes people and businesses to malicious individuals who engage in cyber-terrorism. This creates the need for organizations' assets and people's information to be protected from potential threats. Enter cybersecurity experts.

Who is a Cyber Security expert?
As a cybersecurity professional, you are responsible for protecting sensitive data from falling in the wrong hands. This chiefly requires you to secure databases, protect devices and websites from unauthorized access. It is a challenging profession with numerous interesting and meaningful experiences that sharpen your creativity having that cybersecurity threats increase and diversify by the minute.
Career Opportunities
According to a report filed by Forbes, the cost of cybercrime is projected to cost the global economy a staggering $6 trillion by 2021. Businesses now more than ever recognize the need to protect their information while governments are increasingly enhancing their cybersecurity capabilities. Cybersecurity is no longer an option, it is an urgent need.
You could have a wide range of opportunities with a possibility of filling in any of the following roles:
Information security analyst
Network administrator
Technical support and help desk consultant
Network infrastructure support specialist
Network security analyst
Network applications supervision or management
Information technology solutions provider
Network implementation specialist
Your work could vary depending on the position you occupy as well as the level of knowledge and experience you may have. However, some of the common tasks you could take on include:
Monitoring organization networks for breaches and investigate any possible violations.
Installation of firewalls and data encryption software to keep sensitive data safe.
Prepare reports documenting security breaches including their estimated damage.
Penetration testing. This involves simulated attacks that test for security vulnerabilities in an organization's systems.
Research into the latest cybersecurity patterns.
Preparation of security guidelines or foolproof organization standards.
Make recommendations for cybersecurity upgrades.
Assist other employees with the installation of new products and teach them about better security measures and products.
As a cybersecurity professional, you will get a chance to join one of the most lucrative and growing careers in the world. Increased internet penetration leads to a rise in the need for businesses, institutions and government agencies to protect themselves from malicious cyber threats. This field gives learners an opportunity to develop and implement strategies that protect critical assets.
Even more enticing is the fact that you could explore your creativity and problem-solving skills. You will also enjoy boundless employment opportunities whether you desire to work for private or government firms. However, for you to secure a prestigious job in this field you must have the right credentials.
Why is Education Important in this Field?
Most employers are looking for properly trained cybersecurity experts to keep their networks and online operations safe. This is in fact one of the main background checks that any employer considers when taking on a new employee. You also have better chances of thriving and getting promoted as a data security professional when you possess the essential credentials.
While you might have the technical skills required in the practice, a bachelor's degree could make you stand out above other candidates as it equips you with additional soft skills that are important in today's workplace. Some of these skills include:
Communication skills
Project management
Management skills
Teamwork
Although the need for qualified cybersecurity experts is urgent, employers are not willing to settle. They are looking for people who will not work in isolation but become part of their business structure. Formal education in cybersecurity not only gives you technical skills but also the desired soft skills. Finally, formal education gives you a firm foundation if you wish to advance your studies or get ahead in your career.
Is Cybersecurity Right For You?
Are you intrigued by technology and the impact it has on our lives? Are you a naturally creative person who loves coming up with solutions to new challenges? Then cybersecurity might be an ideal career path for you. Kick start your journey into this profession by earning a Bachelor of Science Degree in Computer and Information Science with a Major in Cyber and Network Security at ECPI University. Connect with our helpful admissions advisors today for more information.
It could be the Best Decision You Ever Make!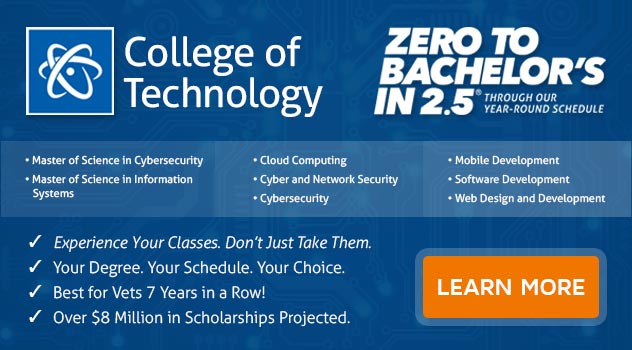 DISCLAIMER - ECPI University makes no claim, warranty, or guarantee as to actual employability or earning potential to current, past or future students or graduates of any educational program we offer. The ECPI University website is published for informational purposes only. Every effort is made to ensure the accuracy of information contained on the ECPI.edu domain; however, no warranty of accuracy is made. No contractual rights, either expressed or implied, are created by its content.
For more information about ECPI University or any of our programs click here: http://www.ecpi.edu/.