Is Cybersecurity Hard?
Anyone (young, old, rich, or poor) can "do" tech, which is what makes it such a fascinating field.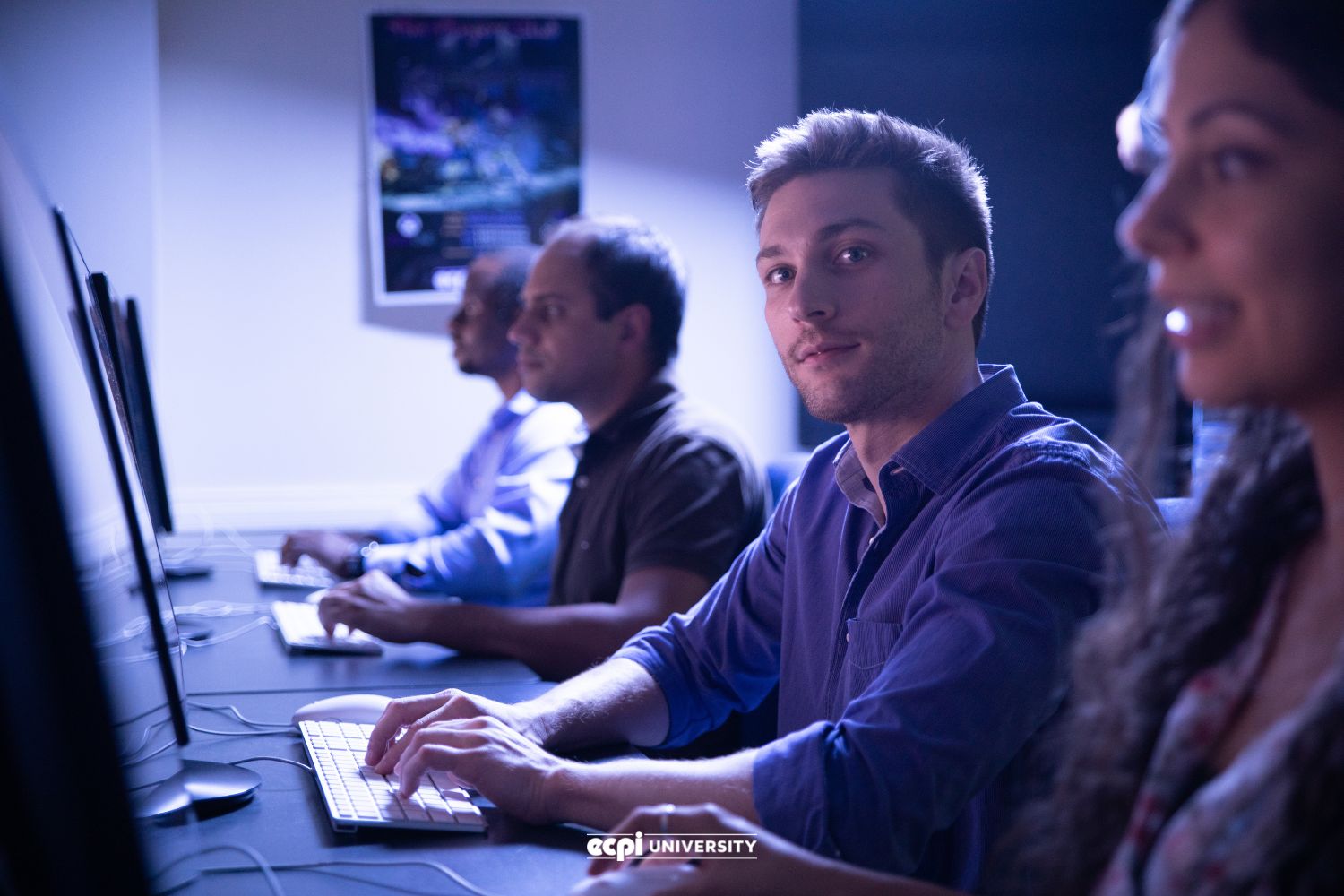 Anyone (young, old, rich, or poor) can "do" tech, which is what makes it such a fascinating field. This is also why cybersecurity—the protection of data, networks, and infrastructure—has become such a hot-button issue in the modern world. As we rely on technology more every day for our finances, medical records, and other private information, this data can become vulnerable to cyber-attack. Protecting our digital assets has never been more important.
Why Do We Need Cybersecurity?
In the early days of the internet, hackers were running wild. Some were out to steal information, some wanted money, and some simply sought to cause chaos (at which they were highly successful).
These days, we have legal recourse for digital misbehavior: the U.S. Computer Fraud & Abuse Act, for example. Cybersecurity is a direct result of this call to order from chaos, offering the masses digital protection for their networks, data, and information.
Today, the field offers computer-savvy professionals the chance to protect others and fight injustice online.
Although the catalysts and pioneers of cybersecurity were self-taught out of necessity, today's aspiring cyber experts have many educational options. Plenty of academic institutions offer cybersecurity degrees and certifications for students hoping to make a positive difference in the world.
Cybersecurity Education
Learning cybersecurity can be done faster than you think—some accelerated cybersecurity bachelor's degree programs can be completed in as little as 2.5 years.
In a formal cybersecurity bachelor's degree program, students could learn the basics of network and security fundamentals, network defense strategies, how to perform vulnerability/penetration testing of network security, and how to create security policies and procedures for others to follow.
A great cybersecurity degree program will include hands-on learning and lab activities, maybe even cyber competitions. After graduation, this knowledge can then be supplemented with additional certifications and education, or even volunteer experience. Cybersecurity specialists often perform pro bono work for charities, religious institutions, or social clubs of which they partake. All of this adds up to tangible experience which looks great on a resume.
What Major is Best for Cybersecurity?
Different colleges name their degree programs differently depending on their instructors, third party accreditors, and more. You could find a bachelor's degree in cybersecurity under a few different names, such as this: Bachelor of Science in Computer and Information Science with a Major in Cyber and Information Security Technology - Cybersecurity Track.
Regardless of the nomenclature, students should learn about ethical hacking, software administration, defense & countermeasures, network routing & switching, computer languages, and more.

Benefits of Earning a Cybersecurity Bachelor's Degree
There are many benefits to studying this fascinating and complex field—and not just professionally. A college degree can impact all aspects of your life:
Academic Benefits
Challenging yet rewarding academic pursuit
Could earn a bachelor's degree in as little as 2.5 years
College degree programs provide peer support and a sense of community
Personal Benefits
Sense of personal pride and accomplishment (that nobody can ever take from you)
Bachelor's degrees include core classes designed to develop a well-rounded individual
Ability to secure your personal devices and networks from outside threats
Ability to make a difference by securing digital properties of causes you support
Professional Benefits
Bachelor's degrees look great on a resume
Cybersecurity specialists perform important, meaningful, and rewarding work
College classmates form the basis of new industry network as future colleagues, collaborators, and competitors
At some universities students can earn their degree and the certifications employers value—at the same time
Earning a college degree is beneficial in many ways. Earning a cybersecurity degree could be downright useful in everyday life!
Those looking to break into the cybersecurity field should certainly consider earning a cybersecurity bachelor's degree. An accelerated cybersecurity degree program could be the fastest path to reaching your goals, with some students earning their bachelor's degree in as little as 2.5 years.
BUT—Isn't Cybersecurity Hard?
Cybersecurity might be easier than you think. In fact, you probably already know more about cybersecurity than you realize. Password protection and generation rules have been drilled into our culture for some time now, and that is one of the main principles of cybersecurity.
Earning a cybersecurity degree may be challenging, but it is possible. You CAN do tech!
Some schools offer free academic support, one-on-one tutoring, office hours with professors, and more. Any student who applies themselves to the material, completes assignments, meets deadlines, asks for help if needed, and takes advantage of extra learning opportunities could earn a cybersecurity degree.
There are technical aspects to this profession, but if you have a knack for computers and are naturally curious about technology, this field might be a good fit for you. If you're drawn to cybersecurity and want to learn more, pursuing a cybersecurity degree could be your next big worthwhile adventure.
What Can I Do with a Cybersecurity Degree?
If you've ever struggled with a technical issue and called a helpline for support, you may have spoken to a cybersecurity graduate. Because of their education and ability to think outside the box, these professionals often get their start running IT help desks, where they gain experience with troubleshooting and customer service.
Cybersecurity experts are often able to choose their industry, work remotely, and develop their own solutions. This industry is particularly attractive to those who value autonomy. Cybersecurity professionals may choose to put their skills to work for companies, work as freelance consultants for their own local clients, or blaze their own trail doing something entirely different. This field is well-suited for puzzle-solvers, trouble-shooters, and out-of-the-box-thinkers.
Following the taming of the wild west of the web, some of the O.G. hackers actually swapped their black hats for white, patenting their own anti-virus software and security systems. After all, who better to protect your computer than the "world's most famous hacker?" You could design cybersecurity solutions to market en masse, like Kevin Mitnick.
A cybersecurity degree could help an aspiring white hat hacker (cybersecurity specialist) find their footing in this industry. But that's not all—in a field that is constantly growing, continuous education is a must.
Do I Need Cybersecurity Certifications?
Industry certifications could help set a graduate apart from competitors. Offered through third-party software giants like Microsoft, cybersecurity certifications demonstrate expertise in specific areas.
A few popular cybersecurity certifications:
A+
Net+
CCNA
Security+
CEH or CHFI
At some universities, students can earn their cybersecurity degree and the certifications employers value at the same time.
Where Can I Earn a Cybersecurity Degree & Industry Certifications at the Same Time?
ECPI University offers accelerated cybersecurity bachelor's degrees AND the certifications employers value—and students can earn both at the same time. If you're considering a cybersecurity degree, consider ECPI University. You could earn your Bachelor of Science in Computer & Information Science, with a Cyber Information Security Technology major in the Cybersecurity Track—in as little as 2.5 years.
A Degree in Cybersecurity Could be the BEST Decision You Ever Make!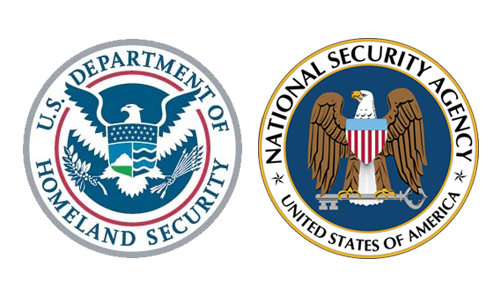 The National Security Agency and the Department of Homeland Security have designated ECPI University as a National Center of Academic Excellence in Cyber Defense Education (CAE-CDE) for the Bachelor of Science in Computer and Information Science: Cyber and Information Security Technology major, Cybersecurity Track through academic year 2023. Designation Letter can be viewed here.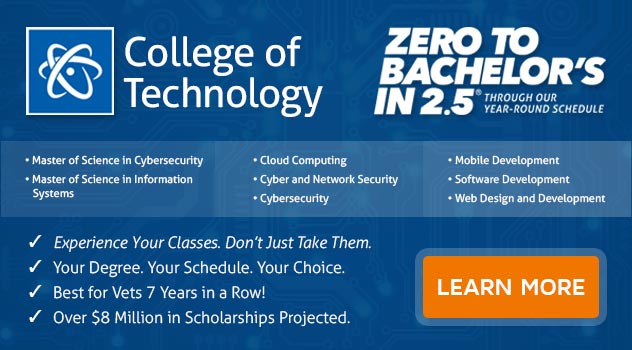 DISCLAIMER - ECPI University makes no claim, warranty, or guarantee as to actual employability or earning potential to current, past or future students or graduates of any educational program we offer. The ECPI University website is published for informational purposes only. Every effort is made to ensure the accuracy of information contained on the ECPI.edu domain; however, no warranty of accuracy is made. No contractual rights, either expressed or implied, are created by its content.