Data Center Expansion Project Moves Ahead in Northern Virginia
Get the Skills to Fill These Jobs at ECPI University
Vantage Data Centers, a California company based out of Santa Clara, has announced plans to build a new billion dollar data center in Loudoun County, Virginia. The company. whose plans to expand will require cybersecurity experts to keep their business safe, recently purchased 42 acres of land in the city of Ashburn where it's reported that it will soon begin construction on five buildings totaling more than 1 million square feet. The campus will be situated less than two miles from the densest fiber interconnection points on the East Coast.
This new facility joins a fast-growing list of other data centers in "Data Center Alley," an area of Northern Virginia that dominates the data center market, accounting for more than a 30-percent market share. Loudoun County alone has more than 75 data centers, totaling approximately 10 million square feet. Neighboring Prince William County is also getting in on the action, recently exceeding 3.5 million square feet of data center space.

Between the growth of these centers and the increasing number of cyber-crimes, the demand for cyber and network security professionals continues to grow, especially in Northern Virginia, given its proximity to the nation's capital. If you're just starting out and looking for a great profession – or maybe you're looking to change careers – Northern Virginia is a great place to get started. Even more so because ECPI University has a campus conveniently located in Manassas, right on the Fairfax and Prince William County border.
ECPI University's Northern Virginia campus offers a Cyber and Network Security concentration that is designed to teach you how to:
Conduct vulnerability analysis/penetration testing
Monitor and defend networks
Administer, manage, and troubleshoot hardware, software, or services for single, mixed and multi-user environments
Create basic security policy and procedures
Use cyber security measures to protect data and manage personnel conduct in relation to safeguarding data
The campus also offers a Cloud Computing track which can also prepare you to work in data centers. Our hands-on curriculum can teach you how to set up servers and software clients, create large storage solutions, utilize cloud technologies, and deploy thin applications for a wide range of organizational networks. Specifically, you can be prepared to:
Design and secure fault tolerant enterprise networks
Create virtual solutions for servers
Implement and manage virtual servers and data centers
And at ECPI University, you don't have to spend four years in college to earn a degree. Through our accelerated, year-round schedule, you can earn a Bachelor of Science in Computer and Information Science with a Major in Cyber and Network Security - Cloud Computing Track in as little as 2.5 years. If that sounds good to you, why not take a moment and connect with a helpful admissions advisor at ECPI University's Northern Virginia campus. They will be happy to help you review the curriculum, pick a convenient schedule that works for you, and introduce you to a financial services advisor who can help you explore such things as scholarships and student aid.
It could be the Best Decision You Ever Make!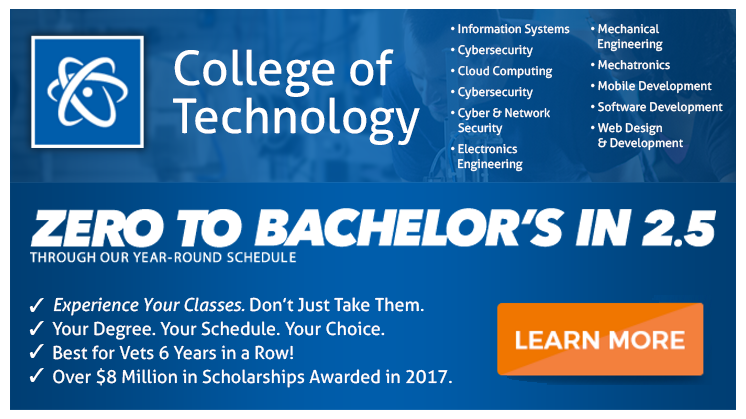 DISCLAIMER – ECPI University makes no claim, warranty, or guarantee as to actual employability or earning potential to current, past or future students or graduates of any educational program we offer. The ECPI University website is published for informational purposes only. Every effort is made to ensure the accuracy of information contained on the ECPI.edu domain; however, no warranty of accuracy is made. No contractual rights, either expressed or implied, are created by its content.
Gainful Employment Information – Cloud Computing - Bachelor's
Gainful Employment Information – Cyber and Network Security - Bachelor's
For more information about ECPI University or any of our programs click here: http://www.ecpi.edu/ or http://ow.ly/Ca1ya.