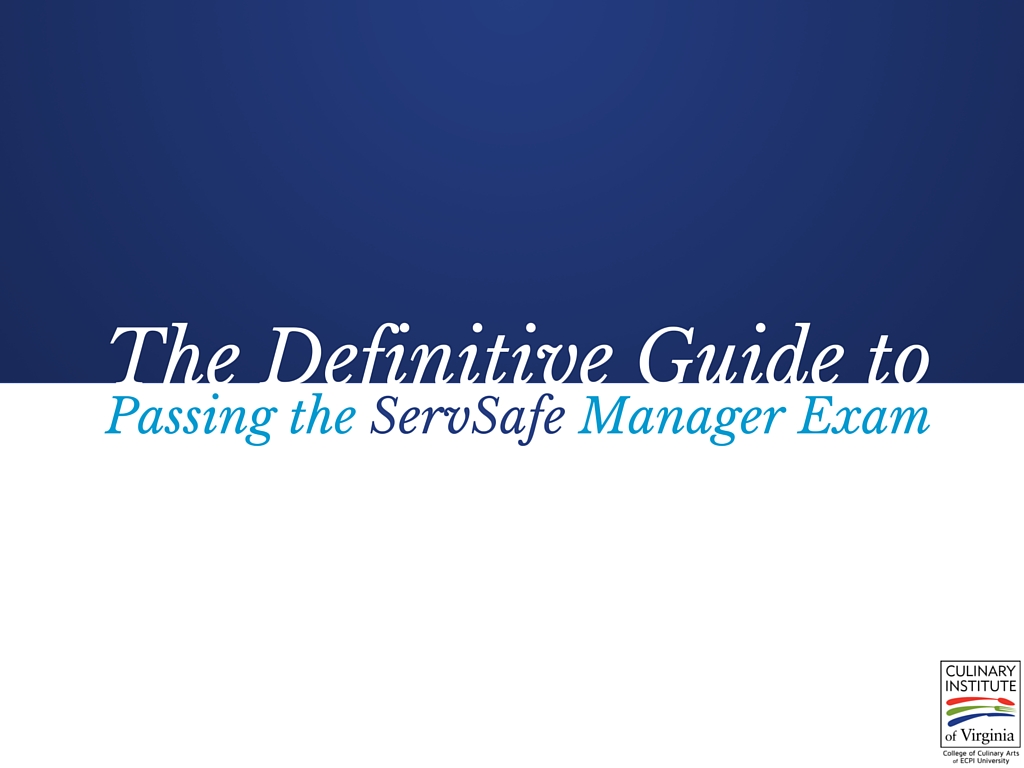 The ServSafe Manager Certification is the gold standard in the hospitality and food service management industries. This certification verifies your complete knowledge of the best food safety practices as directed by the National Restaurant Association Education foundation. As such, its programs and testing materials are constantly evolving to match those standards set by the FDA Food Model Code. 
While you will want to thoroughly read the ServSafe Essential textbook and/or the ServSafe CourseBook, the following is a key and definitive guide to help you pass the ServSafe Manager exam:
A Guide to the ServSafe Exam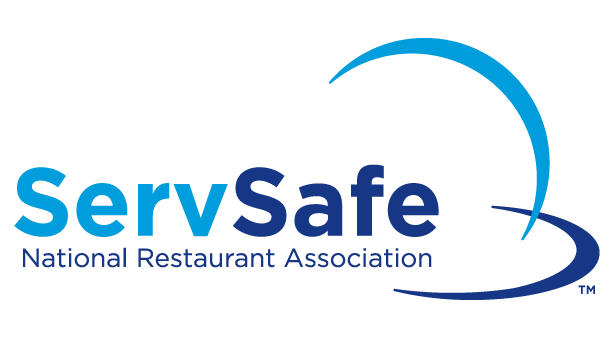 The ServSafe Manager exam involves 90 multiple choice questions. In order to pass, you must achieve a score of 75 percent or higher. You'll have approximately 90 minutes to finish the exam—it is important for you to complete all answers as any question left blank will be scored as wrong.
There are 14 sections within the Manager Exam:
1. Providing Safe Food. 
This section involves understanding foodborne illnesses and what parts of the population are at higher risk. You'll need to know the types of foods that require Temperature Control for Safety (TCS) and the Danger Zone temperature range (41 degrees - 135 degrees Fahrenheit) they must be kept out of. 
2. The Microworld.  
This section details the varying microscopic causes of food-related illnesses. You'll need to understand the definitions and differences between foodborne infections, foodborne intoxications, bacteria, viruses, parasites, and fungi. 
3. Contamination, Food Allergens, and Foodborne Illness.  
This section goes more into depth on the aforementioned section. Here, you'll need to know the key fish toxins to avoid as they are unable to be destroyed by either freezing or cooking. Understand the difference between chemical and physical contamination and how to protect against both. Understand the symptoms of food allergies, their common causes, and the most appropriate ways to inform customers of their potentiality to be included in food service.
4. The Safe Foodhandler.  
This section details proper hand washing techniques, personal hygiene expectations, glove use, and how to approach employee illnesses. 
5. The Flow of Food.  
This section details the importance thermometers and their best use. Most importantly, know that glass thermometers should never be used to measure food temperatures. 
6. Purchasing & Receiving. 
This section involves recognizing approved suppliers (those who have been inspected and meet all local, state, and federal laws) and how you should accept their supplies. This includes planning deliveries, the appropriate temperatures to receive deliveries, stock rotation, and the recommended storage for dry goods, live shellfish, fresh produce, and other foods. 
7. Preparation.  
This section details recommended food prep guidelines. Understand the three proper techniques for thawing frozen food (and that it should never be done at room temperature), and how to prep eggs, egg mixtures, and produce. Most importantly, every ServSafe Manager Exam will require you to know the minimum internal temperatures various foods must be cooked to. Knowing these temperatures and foods is mandatory to achieving the certification.
8. Service.  
This section includes both how long food must be held before being discarded, the appropriate handling of glassware and dishes, and how to approach self-service bars and open condiments. 
9. Food Safety Management Systems. 
This section is specific to the Manager's Exam. Here you'll have to understand the five most common risk factors responsible for foodborne illnesses as identified by the Center for Disease Control. You'll also be expected to know the steps for the Hazard Analysis Critical Control Point (HACCP) system and how to react to a foodborne-illness outbreak.

10. Sanitary Facilities and Equipment.  
This section details cleaning and proper inspections for flooring, restrooms, food service grade equipment, stationary equipment, plumbing systems, lighting, ventilation, and garbage containers.
11. Cleaning and Sanitizing.  
Know the difference between cleaning and sanitizing. This section details the proper techniques to use for cleaning and sanitizing food-contact surfaces, dishwashing machines, sinks, and the cleaning tools themselves.
13. Food Safety Regulations. 
This section elaborates on the government's ability to inspect your restaurant and how you should approach officials should an inspection occur at your facility.
12. Integrated Pest Management.  
Know the three-step approach:
Deny pest access
Deny pests food, shelter, and water
Should they continue to exist in your restaurant, work with a licensed pest control operator to eliminate the pests
14. Employee Food Safety Training.  
Once you achieve manager status, it's your responsibility to ensure your employees understand all of the food safety techniques detailed in the ServSafe Essential textbook. This section details what your responsibility is to training your employees.
Your First Stop: Hands-on Food Service Management Education
For more information about succeeding in the food service management industry, contact ECPI University about our Bachelor of Science in Food Service Management. During this course, you can learn every detail covered by the ServSafe materials (and more) so that you can both successfully take the Manger Exam and enter the workforce with confidence and experience. Call today—it could be the Best Decision You Ever Make!
Went to ecpi today too, late to say that but sure glad I finally saw it. I'm dyin to cook :)

— Shaughn (@KINGBEAST1988) May 28, 2014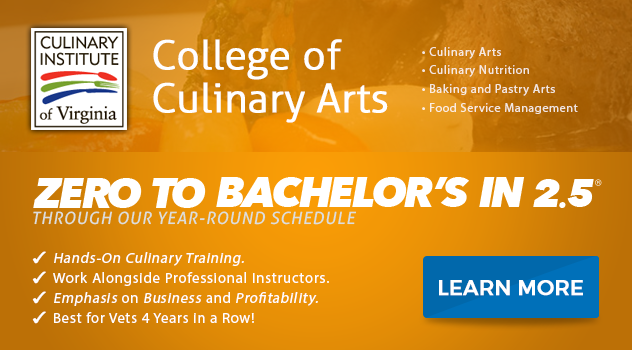 DISCLAIMER – ECPI University makes no claim, warranty, or guarantee as to actual employability or earning potential to current, past or future students or graduates of any educational program we offer. The ECPI University website is published for informational purposes only. Every effort is made to ensure the accuracy of information contained on the ECPI.edu domain; however, no warranty of accuracy is made. No contractual rights, either expressed or implied, are created by its content.
Gainful Employment Information – Food Service Management - Bachelor's
For more information about ECPI University or any of our programs click here: http://www.ecpi.edu/ or http://ow.ly/Ca1ya.