Degree in Project Management Online: What is it Like to be a Project Manager?
Projects are at the core of every business in every industry. Projects are the channel through which businesses, organizations and institution transform ideas into products and services. A construction company, for example, carries out a project whenever they build a new structure.
Projects are also part of our daily life. For example; you and your family might have a project to build a kids play area in your backyard. The stakes are a bit higher for a person pursuing a career in project management although the concept is the same.

Who is a Project Manager?
As a career, project management is perfect for a person who is a natural leader. A person who can clearly communicate their ideas, organizes people and resources as well as motivates those around them in order to bring ideas to life.
Although inborn abilities are a plus in this career, formal training in project management goes a long way in helping candidates achieve their career aspirations. Therefore, if you are looking to take up a course in project management, here is a brief guide on what you need to know before you take the dive.
What is Project Management?
Project management is an interdisciplinary practice that involves planning, managing and coordinating the work of a team so as to achieve a set of objectives within a given time frame. It is partly about knowing and communicating what the project goals are, how to achieve those goals, the duration it will take and which resources will be required. As a matter of fact, the core objective of project management is ensuring that everybody in the team understands the project goals and appreciates the purpose of the project.
A Day in the Life of Project Manager
The person in charge of project planning, management and execution of a project is known as a project manager. They are responsible for ensuring that everything follows the client's vision and quality standards and are also accountable for the success or failure of the project. As a project manager, you need to be in charge.
Your team will require your leadership and if you are not at your best, this will reflect in the team and on the project at hand. Therefore, the project manager must take the lead of the project through its various stages. As such, they will be doing either one or several of these activities on one or more project on a daily basis.
Discovering client needs and determining project goals
Developing elaborate plans detailing all the activities that need to be done, how they should be done, their time duration, and who will do them
Supervise progress on an ongoing project to ensure that it is going according to plan. They also identify problems and made appropriate adjustments
Deliver the project on completion and close all contracts after the client's approval
What are the Duties and Responsibilities of a Project Manager?
As a project manager, you could have the unique opportunity to work in a wide variety of industries and fields. However, regardless of the industry you work in or the type of project you are working on, you can expect to have the following duties and responsibilities.
Making sure that projects are planned, executed, and delivered in time and within the set budget
Coming up with budgets and allocating resources to different activities
Hiring and inducting employees as well as delegating responsibilities to them
Monitoring project progress and all activities therein
Ensuring that quality standards are met and that clients are satisfied
Identifying and mitigating risk factors that may hinder the success of a project
Preparing and delivering progress reports to clients in a timely manner
What are the Benefits of Earning a Degree in Project Management?
While the natural ability to lead and organize is important in this career path, good project managers are the product of formal training. As an interdisciplinary practice, a degree in project management should equip you with the necessary skills you need to plan and manage projects.
On top of the technical skills required for the position, you could also be equipped with soft skills such as creativity, problem-solving, interpersonal skills, and much more. Candidates who have formal training in project management generally have an advantage over their counterparts in that the training prepares them to manage projects in every industry and at different capacities.
Can this Help You Earn a PMP Certification?
The Project Management Professional (PMP) Certification is a prestigious, globally recognized certification for project managers. One of the requirements for earning a PMP certification is you need a degree with 35 hours of education and 4,500 hours of managing projects. Although the 4,500 hours of project management is something you will have to do independent of your studies, formal education could give you the foundation and vocabulary you need to build a successful career!
Are You Cut Out to be a Project Manager?
Are you interested in the field of project management? Earning a Bachelor of Science Degree in Organizational Leadership with a Concentration in Project Management at ECPI University is a step in the right direction. Through our accelerated program, you could graduate faster than at a traditional college. Connect with our friendly admissions counsellor today for more information.
It could be the Best Decision You Ever Make!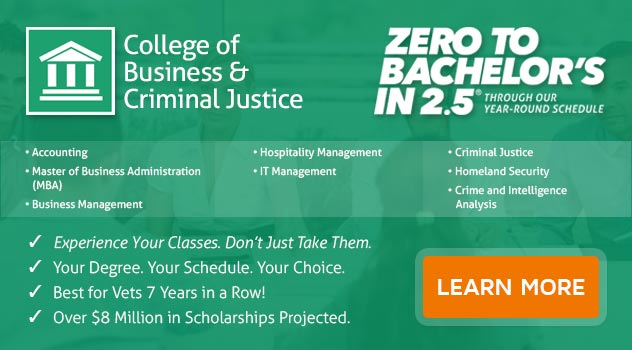 DISCLAIMER – ECPI University makes no claim, warranty, or guarantee as to actual employability or earning potential to current, past or future students or graduates of any educational program we offer. The ECPI University website is published for informational purposes only. Every effort is made to ensure the accuracy of information contained on the ECPI.edu domain; however, no warranty of accuracy is made. No contractual rights, either expressed or implied, are created by its content.
For more information about ECPI University or any of our programs click here: http://www.ecpi.edu/.