Difference Between Public Health and Healthcare Administration: What Do I Need to Know?
Our healthcare system is a broad industry that includes many different professionals. In addition to doctors and nurses who provide primary care, there are also healthcare administrators, public health professionals, and gerontologists who help sustain the services needed by patients and general populations.
Healthcare professionals work in a variety of settings to support and deliver quality care. For example, public health personnel work within communities, organizations, and government to direct and enforce public health policies. On the other hand, healthcare administrators support the activities of primary care givers in health institutions such as hospitals, nursing homes, and outpatient centers. They provide leadership and management services that help streamline the functions of doctors and nurses.
If you're looking to join the healthcare field, you may be wondering what specific role to play. There are many different ways of directing your passion and skills towards sustaining quality healthcare systems throughout the country. However, knowing the difference between each profession is critical when making such decisions.

Defining Healthcare Administration
Healthcare administrators are one of the most important professionals in the healthcare industry. Not only do they work directly with primary care providers to support patients, but they also run the administrative functions of many different locations.
As a healthcare administrator, you may be involved in managing patient records, allocating resources, and outlining workplace procedures. Healthcare admins also hire personnel and may be involved in evaluating performance. As baby boomers continue to age, there's rising demand for healthcare admins across the country.
Differences between Healthcare administration and public health
Many people confuse the roles of healthcare administrators and public health professionals. While both fields are focused on improving the quality of care, public health is geared towards improving community health at many different stages.
For example, a public health professional may work on statistics regarding the occurrence of a specific disease, initiate healthcare programs to champion for community health, and work on policies at the local, state, or national level.
The scope of responsibilities that public health workers cover is at a broader level than healthcare administrators. Healthcare admins focus on improving the performance of a specific location (such as a hospital) by digging deep into the daily operations of where they work.
On the other hand, public health personnel may cover all the hospitals in a specific location to find out the challenges that patients in the community are facing, so as to develop initiatives that can help address these challenges.
Skills required of healthcare administrators
Working in healthcare administration vs public health requires a different set of skills. For example, healthcare admins need to have knowledge regarding the operations of their specific locations. They also need a basic understanding of the roles that doctors and nurses play, while managing the functions of staff within their healthcare locations.
If you love paying attention to detail, working within a small team, and solving organizational problems, then a career in healthcare administration may be a good fit for you. Some of the daily functions you should expect to carry out include:
Providing administrative support to primary caregivers
Preparing budgets and allocating resources to various departments
Preparing performance reports of (and for) various personnel
Hiring and preparing work schedules for staff
Why is a formal education important in this field?
The benefits of receiving a formal education in healthcare administration cannot be overstated. A degree in this field should equip you with the technical and professional expertise necessary to become successful in your career. Whether you wish to work in an elder care facility, private clinic, or public hospital, a formal education should increase your opportunities and help you look like a more valuable candidate.
As part of your degree, you typically learn about managed care services, global and community health, healthcare deliver, and finance/management needed for administrative functions. Your curriculum will consist of classes such as epidemiology, accounting, organizational leadership, and health information systems.
Are you cut out for the healthcare administration field?
Are you thinking about a career in healthcare administration? If you want to earn a Bachelor of Science in Health Science and Healthcare Administration, ECPI University offers this program at an accelerated pace. For more information about this exciting opportunity, connect with a friendly admissions advisor today.
It could be the Best Decision You Ever Make!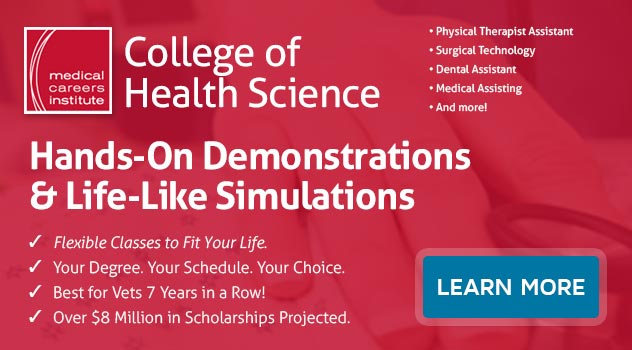 DISCLAIMER - ECPI University makes no claim, warranty, or guarantee as to actual employability or earning potential to current, past or future students or graduates of any educational program we offer. The ECPI University website is published for informational purposes only. Every effort is made to ensure the accuracy of information contained on the ECPI.edu domain; however, no warranty of accuracy is made. No contractual rights, either expressed or implied, are created by its content.
For more information about ECPI University or any of our programs click here: http://www.ecpi.edu/.