Choosing the right career is one of the most important decisions you will ever make. The career you choose should be one that you enjoy, but also one that is stable and will provide the income that you need. Because of this, it is important that you choose wisely. Out of all of the choices available, accounting is one career that you should be able to rely on to carry you through all the way to retirement.
Accounting Careers Offer Stability
There is nothing more unsettling than sitting at your desk wondering if you will still be there tomorrow. Unlike some fields of employment, accounting is one that companies cannot afford to sacrifice during times of economic downturn. Without the skills of an educated and experienced accountant, a business cannot function properly. They need accountants to report earnings to the IRS, to pay employees, to perform financial audits, for budget analysis and much more. Therefore, as you can see, a company may be able to operate with limited departments, but without accounting support they stand a good chance of becoming nonexistent.
Several Career Paths to Choose From
Since accountants are needed in many areas of business, there are several different ways in which you can use your accounting degree. You could be a forensic accountant, budget analyst, staff accountant or a tax accountant. If you choose to, you could also become a loan officer, payroll manager, or an estate planner. These are only a few of the many choices available to those who have an accounting degree. Along with the specific path you choose, you may also have the option of working in a variety of atmospheres, such as Fortune 500 companies, medical facilities and within government operations. If you choose to, you could possibly use your degree to start your own business from home.
How Much Does an Accountant Make?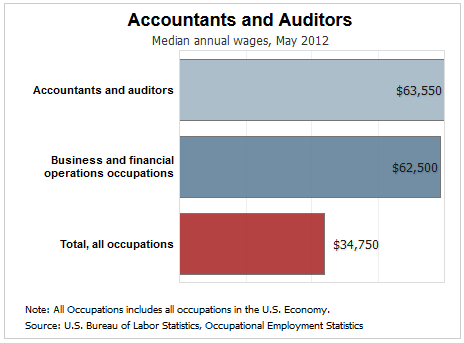 In accounting, your salary will vary depending on which specific job you choose. For example bookkeeping, accounting and auditing clerks can expect to make a median annual income of $35,170 annually according to the Bureau of Labor Statistics. However, this rate drastically increases for those who choose to excel to the next level by becoming a head accountant or auditor, whose median annual income is $63,500, also according to the Bureau of Labor Statistics. By visiting the BLS website and viewing the many employment options available, you can get a good idea of which path may be best for you depending on your financial needs and desires.
Accounting is a Growing Field
Not only is having accounting support a necessity for current companies, but also for future businesses. Because of the constant development of new businesses, the accounting field is projected to grow by 13% by 2022, according to the Bureau of Labor Statistics.
This means that you can feel fairly confident that even if the company you work for closes its doors, you will likely be able to find employment elsewhere. Companies are often looking to fill accounting positions and with the many new businesses to come there should be even more.
Excellent Work from Home Opportunities
Because of convenience, lack of work space and current electronic capabilities, many companies are hiring for telecommuting positions. This allows the employee to work from the comfort of their home, without having to sacrifice income or time with family. It's an excellent option for parents, retirees or those who are physically unable to make the daily commute back and forth to work. This is also a terrific option for military spouses who are required to relocate every few years. There are many telecommuting choices available, such as real estate accountant, financial analyst, payroll processor and bookkeeper. Therefore, no matter what your situation may be or where you reside, you should be able to maintain your career.
ecpi was the best decision I've ever made

— grace (@terceiratops) February 25, 2015
Ready to Become an Accountant?
This is only a small list of benefits you can expect from earning a degree in accounting. Best of all, at ECPI University, you could earn a Bachelor of Science Degree in Business Administration with a concentration in Accounting in as little as 2.5 years. If this career choice sounds like a good fit for you and you are interested in learning more, contact us today. Let the choice you make today lead you to a successful tomorrow. It could be the Best Decision You Ever Make!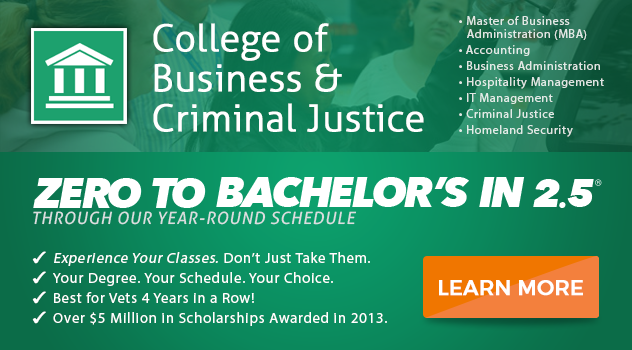 DISCLAIMER – ECPI University makes no claim, warranty or guarantee as to actual employability or earning potential to current, past or future students or graduates of any educational program we offer. The ECPI University website is published for informational purposes only. Every effort is made to ensure the accuracy of information contained on the ECPI.edu domain; however, no warranty of accuracy is made. No contractual rights, either expressed or implied, are created by its content.
Gainful Employment Information
For more information about ECPI University or any of our programs click here: http://www.ecpi.edu/ or http://ow.ly/Ca1ya.