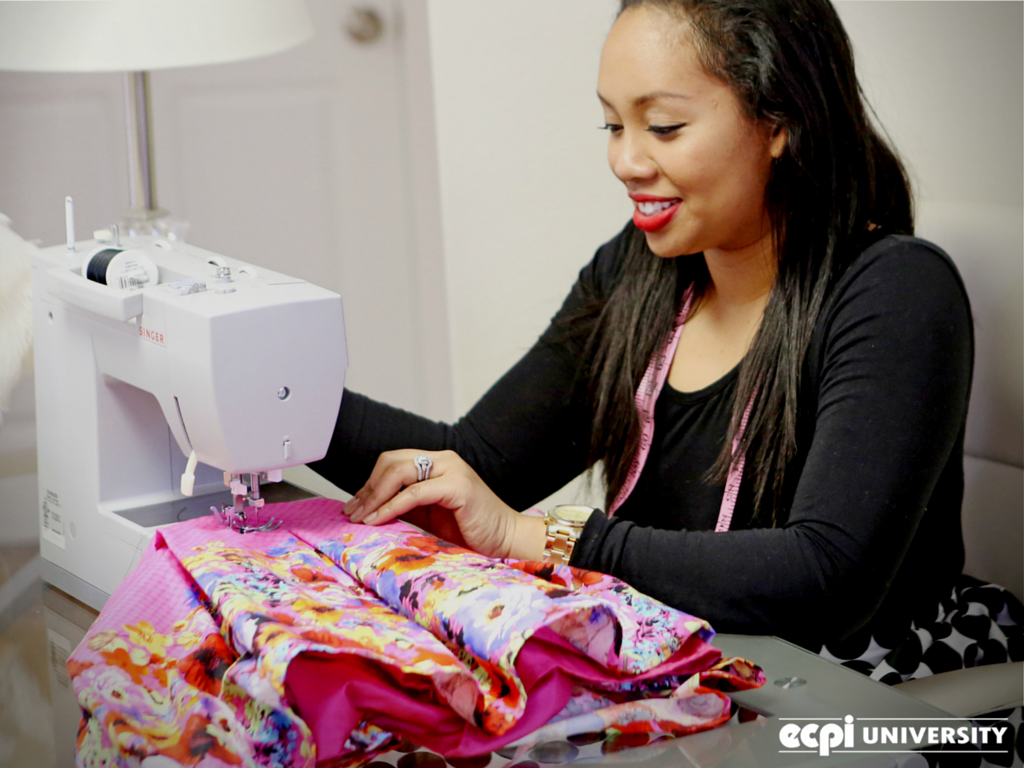 During her 10 years in the Air Force, Tabitha Sewer always had her eyes fixed on the horizon. At some point, she knew she would leave the military and step into a completely different world.  Because she was so successful running small businesses on the side, she figured her talents would take her to the business world.
She was right but it turned out a bit different than even she might have imagined. Tabitha figured she would first go back to college but four years was out of the question. She was looking for knowledge, not a social experience.
"That's why I chose ECPI University," says Tabitha. "I saw I could earn my degree in Business Administration in 2.5 years and I knew that was for me!"
When she began her studies at the Newport News campus, this busy mom still found herself with extra time on her hands so she decided to learn how to sew, recording herself on camera and then posting her progress on YouTube and Instagram. Not long after, her online audience began taking notice as Tabitha began crafting clothes that looked like they came from a high-end boutique.
"Somebody would see something I made and want me to make one for them," says Tabitha. "I always told them that I would rather teach them how to do it, so I began posting 'how-to' videos." After a while, however, the entrepreneur in her saw an opportunity and began working on a business plan to launch her own business.
What Tabitha has accomplished in a matter of months is impressive, to say the least. She has nearly 6,000 Instagram followers and more than 21,000 YouTube subscribers. She is specializing in skirts for now, but will soon launch a bridal line. In addition to online sales, she has one boutique carrying her line and another about to come on board. Even some people in Hollywood are taking notice. Actor Charlie Sheen's wife is looking for some fresh new skirts and an entertainment reporter is planning to wear one of her designs to an upcoming red carpet event.
While her creative flair may have come naturally, Tabitha credits her business acumen to the time she spent at ECPI University. "I use what I learned there every single day," she says. "Whether it's accounting, project management or marketing, I use all of it to understand my target market and grow my business. I had one class I absolutely hated, but now I think it was the best class I could have taken. The skills I developed now allow me to cost materials and overhead, and price my clothes accordingly. Just like they say on TV, going to ECPI University is the best decision I ever made!"
Tabitha Sewer's clothing line can be viewed online at www.tjsewer.com, the CheapbutChic1YouTube Channel, or Instagram.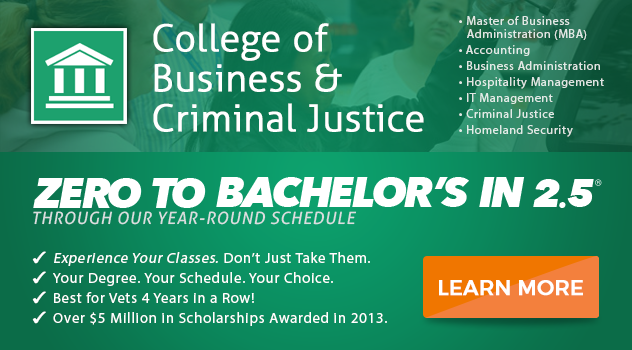 DISCLAIMER – ECPI University makes no claim, warranty or guarantee as to actual employability or earning potential to current, past or future students or graduates of any educational program we offer. The ECPI University website is published for informational purposes only. Every effort is made to ensure the accuracy of information contained on the ECPI.edu domain; however, no warranty of accuracy is made. No contractual rights, either expressed or implied, are created by its content.
Gainful Employment Information
For more information about ECPI University or any of our programs click here: http://www.ecpi.edu/ or http://ow.ly/Ca1ya.