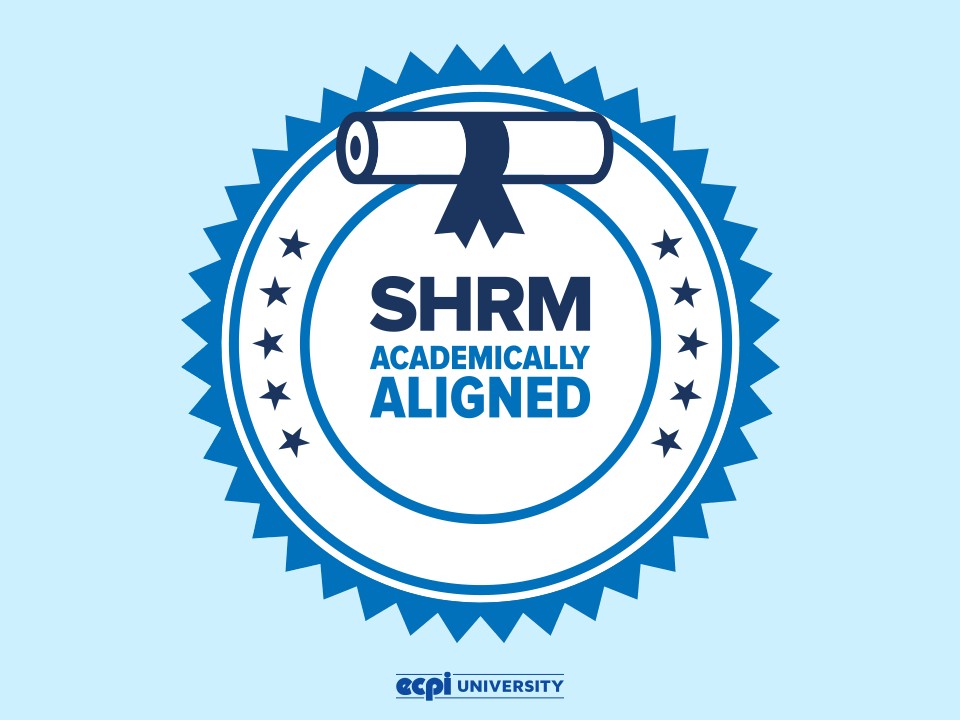 ECPI University Aligns Human Resource Degree Program to SHRM Standards
Professional Distinction Widely Recognized as Industry Standard
Every day human resources (HR) professionals go to work, performing a vital role in their organization's success. You may not interact with them on a regular basis, but what they do behind the scenes is absolutely essential. People in HR bridge the gap between employees and management. They manage benefits, facilitate the hiring of employees, handle government reporting requirements, mediate conflicts, and make sure everyone gets paid.
The most effective HR professional understands their company or organization's structure, purpose, and operating philosophy from top to bottom and inside out. They create strategies to save their employers money by identifying training opportunities, improving turnover rates, and enhancing employee engagement. Begin your journey to becoming an HR professional at ECPI University.
The university recently made a big announcement: ECPI University is aligning its Bachelor of Science in Organizational Leadership – Human Resources Management Track degree program with the Society for Human Resource Management (SHRM) HR Curriculum Guidebook and Templates. Throughout the world, more than 500 programs in approximately 425 educational institutions have been acknowledged by SHRM as being in alignment with its suggested guides and templates. ECPI University is proud to be one of them. 
The HR Curriculum Guidebook and Templates were developed by SHRM to define the minimum HR content areas that should be studied by HR students at the undergraduate and graduate levels. The guidelines are part of SHRM's Academic Initiative to define HR education standards taught in university business schools and help universities develop degree programs that follow these standards.
"It's an honor to say that ECPI University's College of Business is aligned with SHRM's standards, but more importantly, it's a benefit to our students," says ECPI University Business College Dean Dr. Niccole Kopit. "For the HR professional, the SHRM certification is a distinction that holds real meaning. Beyond education, the HR industry looks to SHRM for professional certifications. We were thrilled to see SHRM acknowledge that our program meets its standards."

At ECPI University, our Human Resources Management Track can provide the opportunity to engage in contemporary practices that support and motivate a diverse and multicultural workforce in individual and group settings. Employee recruitment and retention are key points emphasized, including compensation and benefits, rewards, and recognition.
HR professionals are often: 
Administrative Experts
Employee Champions
Change Agents
Business Strategists
It can all begin by enrolling in ECPI University's Bachelor of Science in Organizational Leadership – Human Resources Management Track. Through it, you can build a strong foundation in areas of human resources including:
Communication skills in a diverse and multicultural workforce
Recruitment and retention techniques
Compensation and benefits practices
Employee rewards and recognition programs
Are you interested in a future in Human Resources? You can email us at request@ecpi.edu or go to our website at www.ecpi.edu and click on the gold "Request Info" button at the top right-hand corner of the homepage. A helpful admissions advisor will be happy to answer all of your questions.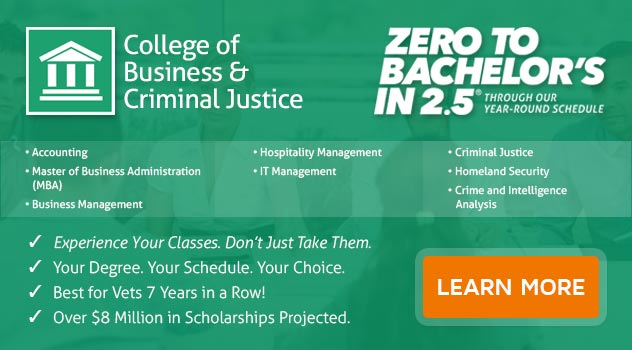 DISCLAIMER - ECPI University makes no claim, warranty, or guarantee as to actual employability or earning potential to current, past or future students or graduates of any educational program we offer. The ECPI University website is published for informational purposes only. Every effort is made to ensure the accuracy of information contained on the ECPI.edu domain; however, no warranty of accuracy is made. No contractual rights, either expressed or implied, are created by its content.
For more information about ECPI University or any of our programs click here: http://www.ecpi.edu/.