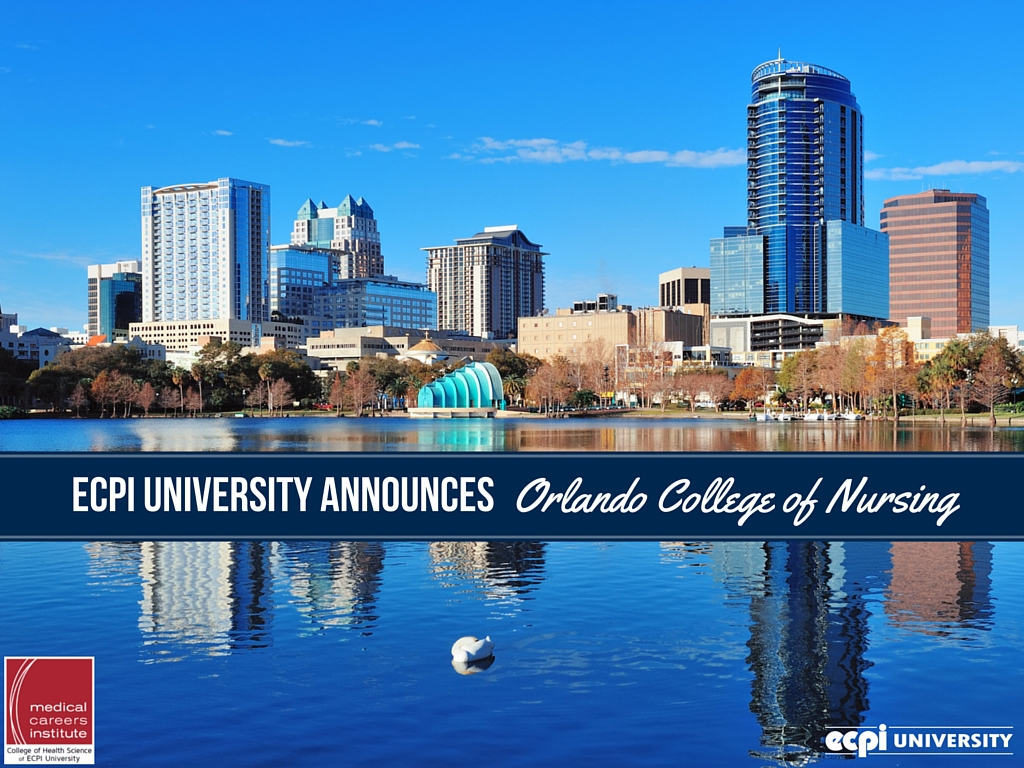 Talk to anyone who's thinking of switching careers and they'll likely say, "I want to feel like I'm making a difference."  While there are many ways to do that, nursing is at the top of many a career switcher's list, mainly because it's so highly-regarded. According to Gallup Polls, nurses consistently rank highest for honesty and adherence to ethical standards.
For many people, however, going back to college makes a nursing career unattainable. Registered nurses must first earn an associate's degree which usually means two more years of school; and in today's healthcare environment, many employers require a bachelor's degree. How many people do you know who can take several years off to earn another degree?
Enter: The Accelerated BSN Program
What if there was a better way . . . a program that could be completed in just one year? That's now possible with ECPI University's new BS to BSN program. ECPI University has acquired Remington College of Nursing's Orlando campus, a school focused on helping career switchers enter the nursing profession through an Accelerated Bachelor of Science in Nursing (ABSN) program.
Anyone who has already earned a bachelor's degree can qualify for this program. It doesn't matter what kind of degree – computer science, criminal justice, business, accounting, or even art history. Depending on the major, there might be some prerequisite classes to be completed beforehand, but those can be taken at night or online, minimizing disruptions to a prospective student's current schedule.
With ECPI University's accelerated nursing program, students can learn both the art and science of nursing. Working in our hands-on laboratory environment, they work with advanced simulation technology, covering such topics as:
Physiology
Pharmacology
Microbiology
Anatomy
Mental Health Nursing
Care for Women and Children
Community Health
Clinical Reasoning
Medical/Surgical Nursing
So, How Long Will it Take to Complete the Accelerated BSN?
After just 12 short months, graduates can then be prepared to take the NCLEX-RN examination to become registered nurses (RN). Once they've passed, they emerge as RNs with a Bachelor of Science in Nursing (BSN), a health professional highly sought after by many healthcare employers, as the healthcare industry is becoming more reliant on nurses to care for the growing population of aging Americans. Nurses are being given more responsibility which means they must possess greater expertise.  
What is the Demand for BSN Nurses?
According to the U.S. Census Bureau, the United States will see considerable growth in its older population between 2012 and 2050. By then, the population ages 65 and older is projected to be nearly 84 million, nearly double that of 2012. Baby boomers are largely responsible for the increase, as they began turning 65 in 2011. Given the heightened demand for high-level caregiving, the American Nurses Association has set a goal for 2020 that 80% of all nurses hold a BSN (Source: Institute of Medicine of the National Academies, 26 January 2011.
ECPI University's BS to BSN program is now being offered at its new Orlando College of Nursing campus in Lake Mary. Here's how it works: classes are held four to five days a week – no breaks – for 12 months. Toward the end of the program, students begin clinical rotations, working in actual healthcare settings with ECPI University partners, including:
Orlando Regional Medical Center
Winnie Palmer Hospital
Arnold Palmer Hospital for Children
South Seminole Hospital
Lucerne Hospital
Dr. P. Phillips Hospital
Central Florida Regional Hospital
Winter Haven Hospital
University Behavior Center
MD Anderson
Bert Fish Hospital
Health Central
What Could the ABSN Program Do for You?
Maybe you're ready for a change or know someone who is. Nursing offers countless rewards – the opportunity to help others and yourself. There's job security, a good income, and the opportunity for a flexible schedule. If this sounds like the kind of challenge you've been looking for, contact ECPI University today about our Accelerated Bachelor of Science in Nursing (BSN) program in Orlando, Florida. It could be the Best Decision You Ever Make!
Pending approval by the Commission on Colleges of the Southern Association of Colleges and Schools (SACSCOC)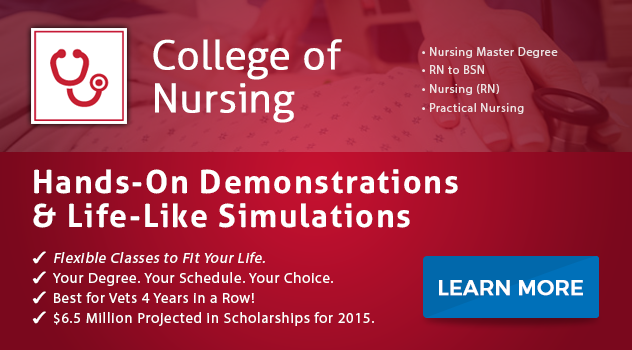 DISCLAIMER – ECPI University makes no claim, warranty or guarantee as to actual employability or earning potential to current, past or future students or graduates of any educational program we offer. The ECPI University website is published for informational purposes only. Every effort is made to ensure the accuracy of information contained on the ECPI.edu domain; however, no warranty of accuracy is made. No contractual rights, either expressed or implied, are created by its content.
Gainful Employment Information for this program is pending.
For more information about ECPI University or any of our programs click here: http://www.ecpi.edu/ or http://ow.ly/Ca1ya.