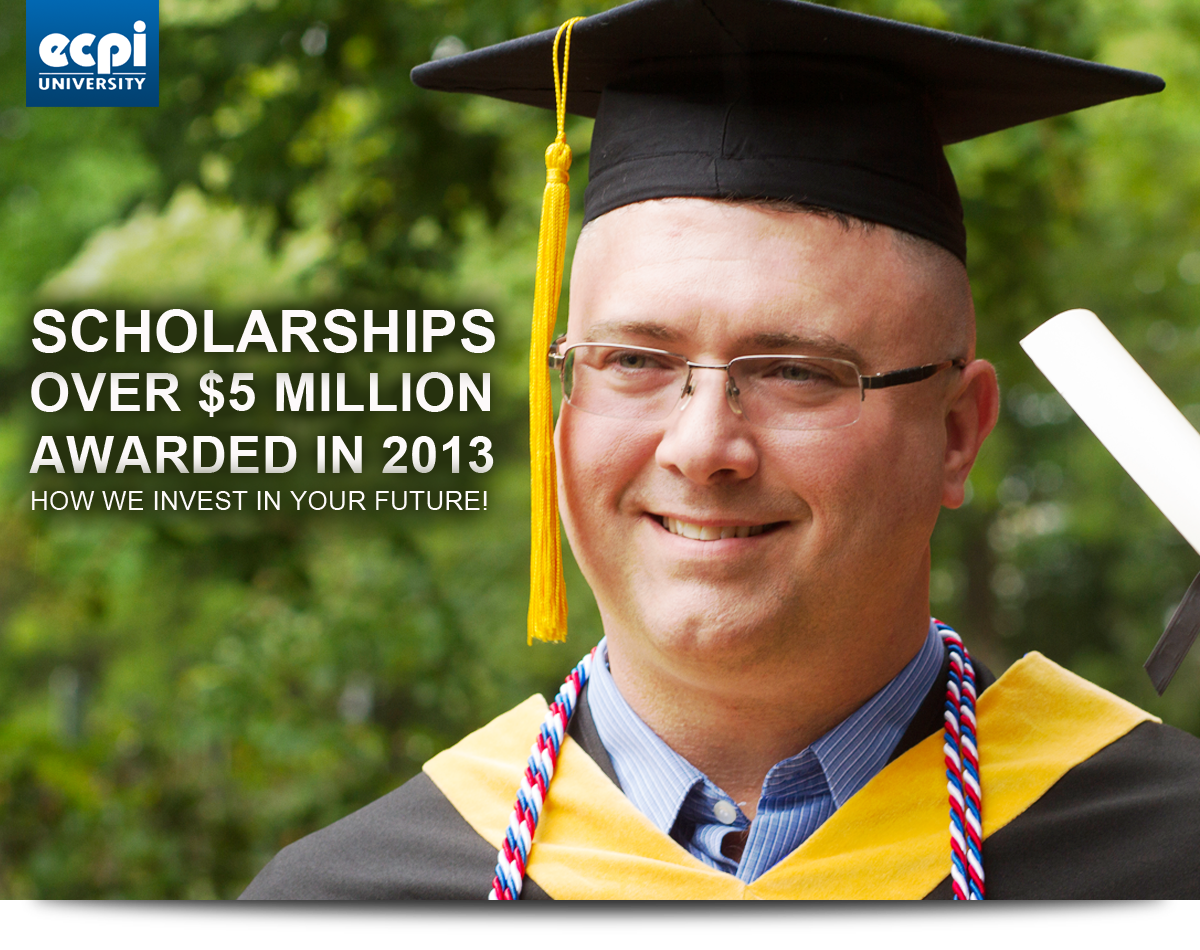 November marks the beginning of the college scholarship application season, so it's only appropriate that this month should commemorate a process that has changed the lives of so many people. Sponsored by the National Scholarship Providers Association, National Scholarship Month represents a concerted effort to make quality education accessible to deserving students.
This month is all about educating prospective college students about education funding. Unlike loans, scholarships and grants do not have to be repaid. That alone gives students much greater flexibility when selecting a college. They can pick a school that fits them the best instead of the one that they can simply afford.
For some, starting the search process might be a bit intimidating. The key to a successful search strategy lies in knowing where to look. You should begin by visiting Scholarship Search by Sallie Mae®. It's the fast, easy, and FREE way to search for more than 3 million college scholarships that are worth a combined $18 billion!
Once you begin the process, you may be surprised by the shear breadth of scholarships that are available and awarded to all kinds of students based on:
Academic Merit
Artistic Talents
Hobbies and Personal Interests
Fields of Study
Military (ROTC)
Athletics
Financial Need
The sources for scholarships are equally vast and include:
Foundations
Philanthropists
Non-Profit Organizations
Professional Associations
Businesses
Clubs
Colleges and Universities
It's important to remember that scholarships come in all sizes. Some are large enough to fund your entire education while others may only be a few hundred dollars. The key is to APPLY, APPLY, and APPLY! By being tenacious and identifying every possible scholarship you may qualify for, you can build up a substantial amount of money to fund your education.
As for financial need-based assistance, you should begin by filling out the FAFSA or Free Application for Federal Student Aid. Completing and Submitting the FAFSA is free, quick, and gives you access to the largest source of financial aid to pay for college or career school. In addition, many states and colleges use your application data to determine your eligibility for state and school aid, and some private financial aid providers may use your FASFA information to determine whether you qualify for their aid. Soon after, you should contact the schools that you are most interested in attending.
A Process with a Purpose
Going through the scholarship and financial aid process is just that, a process. But, it's one with a purpose. In addition to the financial benefits, it can also help clarify your goals, interests, and ultimate career path. College is about exploration and by exploring early-on, you are already putting yourself on the path of knowledge!
At ECPI University, we awarded more than $5 million in scholarships last year alone. All of our students are automatically enrolled for the Graduation Scholarship Fund. Scholarship amounts vary by degree program and level and may provide awards up to $2,500 to reduce student loan debt in the final semester of your program. You can contact the University's admissions office or speak with a financial assistance advisor for details.
ECPI University also provides a generous incentive for earning professional certifications. Employers value third party endorsement of skills that enhance the value of your degree. Your success means success for all of the graduates, faculty, and staff at ECPI University! That's why we award grants of $100-$500 for approved certifications or licenses you successfully achieve while enrolled. Our financial aid advisors can assist you in identifying and applying for these scholarship opportunities. For more Information, Click Here.
DISCLAIMER – ECPI University makes no claim, warranty or guarantee as to actual employability or earning potential to current, past or future students or graduates of any educational program we offer. The ECPI University website is published for informational purposes only. Every effort is made to ensure the accuracy of information contained on the ECPI.edu domain; however, no warranty of accuracy is made. No contractual rights, either expressed or implied, are created by its content.
For more information about ECPI University or any of our programs click here: http://www.ecpi.edu/ or http://ow.ly/Ca1ya.