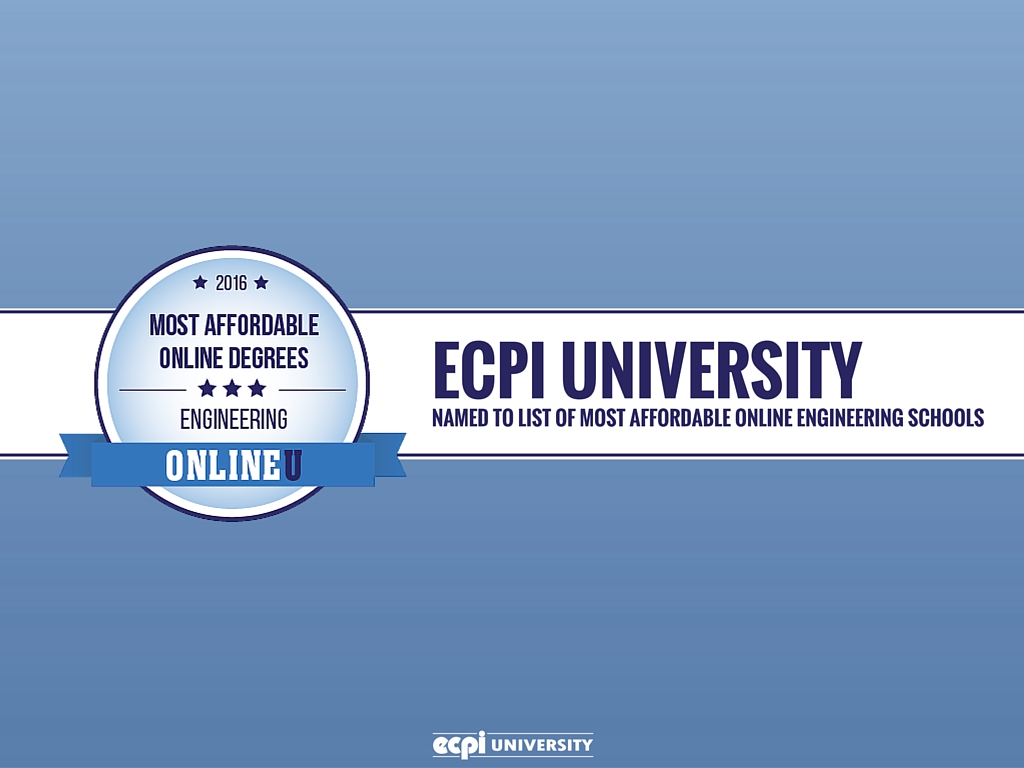 ECPI University's College of Technology has received some well-earned recognition, having been named by ONLINEU to its list of Most Affordable Online Engineering Degrees. With annual tuitions of less than $15,000, the twenty schools on the list offer highly affordable online engineering degrees.
Survey editors who developed this list say prospective students wishing to pursue any engineering concentration will be able to find an inexpensive, distance learning option. Adding that the degrees offered by these college and universities cover a variety of engineering specializations, such as mechanical engineering, information systems engineering, electrical engineering, aerospace engineering, software engineering, and more. They stipulate that fully-online degrees must be offered at the bachelor's level or higher by schools to be considered for the most affordable ranking. 
Most Affordable Online Colleges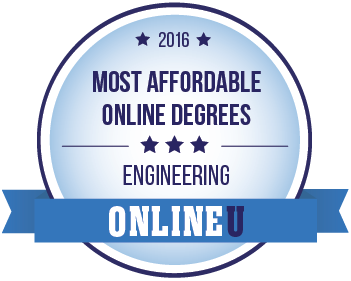 Each year, ONLINEU publishes its' Most Affordable Online College Rankings, which represent the most affordable online degrees in the country across 24 popular subjects. "We are very pleased to be included on this list," said ECPI University Vice President of eLearning and Online Education Aaron Wettstein. "ECPI University's Online campus offers relevant, engaging, career- oriented degree programs designed to help our graduates become work ready." 
Like any high-quality online school, ECPI University has evolved through the years, perpetually enhancing its curriculum as technological advances come available. Its interactive educational programs are led by faculty members who have worked extensively in the fields they now teach.
ECPI University's Online campus provides convenience without compromise. Students can receive the same high-quality education as those who choose a traditional classroom setting.
Here are just some of the many benefits ECPI University provides its online students:
Easy access to faculty who hold virtual office hours for one-on-one student interaction
Small class sizes and more individual attention
User-friendly learning platforms that allow students to complete coursework anywhere, anytime to fit their work or home schedule
Advanced simulation software and web-based networks to provide a virtual hands-on learning experience
Personalized access to an array of online library resources
Graduate employment services
24/7 tech support
ECPI University is dedicated to providing the greatest value for each student's educational dollar. Scholarships and financial aid are available for those who qualify, and our online degree programs are approved for veterans benefits and tuition assistance including NEXStep, SOC, and NCPACE Participating College. To learn more, contact an ECPI University admissions advisor today. Through its accelerated learning program, you could earn a Bachelor of Science in Electronics Engineering Technology with a concentration in Electronics Engineering in as little as 2.5 years.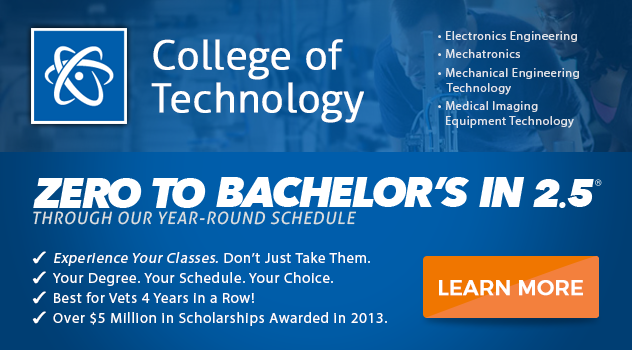 DISCLAIMER – ECPI University makes no claim, warranty, or guarantee as to actual employability or earning potential to current, past or future students or graduates of any educational program we offer. The ECPI University website is published for informational purposes only. Every effort is made to ensure the accuracy of information contained on the ECPI.edu domain; however, no warranty of accuracy is made. No contractual rights, either expressed or implied, are created by its content.
Gainful Employment Information – Electronics Engineering Technology - Bachelor's
For more information about ECPI University or any of our programs click here: http://www.ecpi.edu/ or http://ow.ly/Ca1ya.