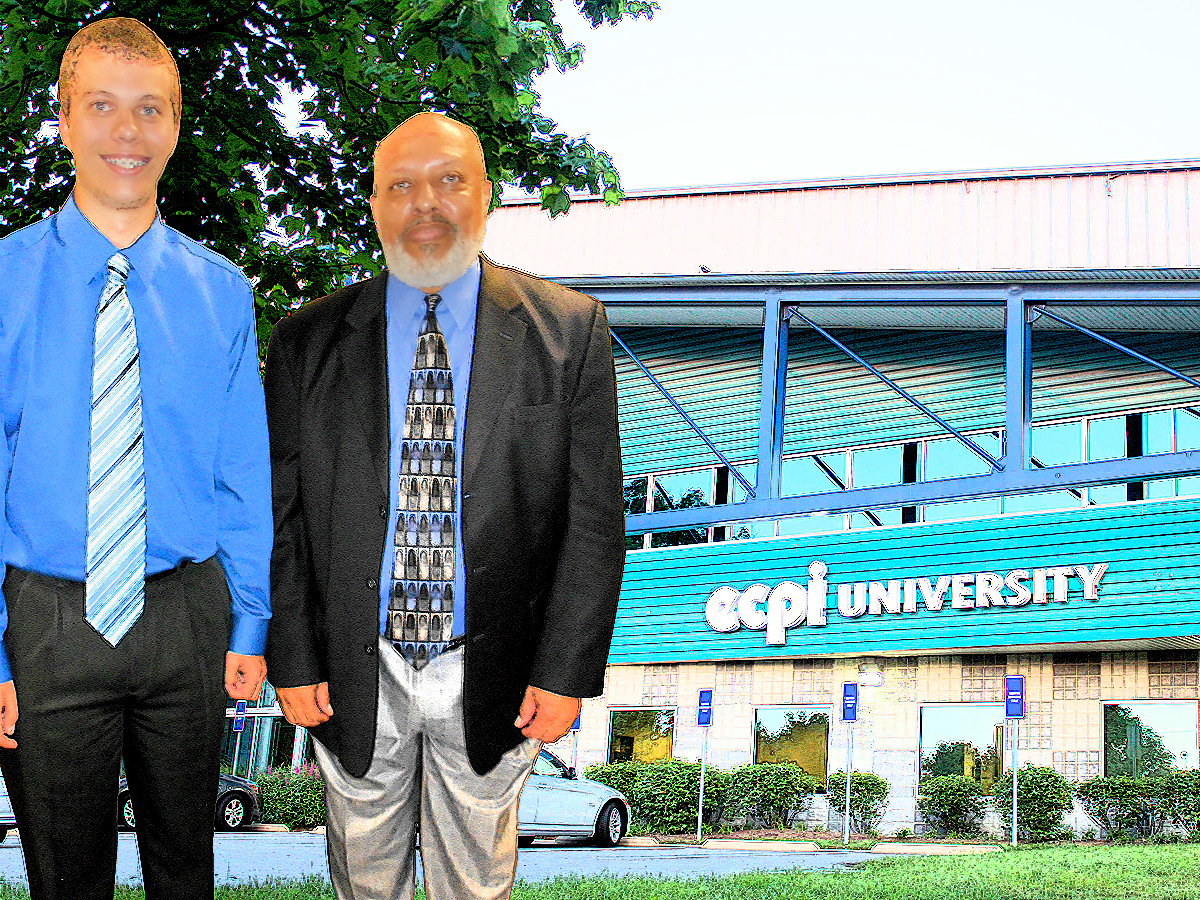 By the time he was a senior in high school, ECPI University student Kristian Foster had already refurbished nine dilapidated computers and created his own network. His love of technology had been nurtured by his grandfather, Arthur, a lifelong IT professional who took his first computer course at ECPI in 1969. When Kristian announced that he too wanted to attend ECPI University, it was welcome news.
Of course, much has changed since Arthur was a student. Back then, ECPI was known as Electronic Computer Programming Institute and it was one of the few schools offering courses in computer programming at the time. "I had already completed two years of school at Virginia State College, but I was still working at a shoe factory," says Arthur. "Then one day, I saw an IBM display at a shopping center and asked the man from IBM how I could learn how to work with computers and he suggested ECPI."
After finishing top in his class, Arthur was excited about his prospects. Only later did he realize that his journey was going to be a difficult one. "I had a shoebox full of letters telling me why I couldn't get hired, but I knew the real reason: most companies – especially in the South – would not hire a black man as a programmer," says Arthur. "Some companies would let you work in operations, but you would go no further."
So, Arthur decided to do what he could and took a job in operations. For seven years, he worked hard and kept applying for programming jobs until he finally broke through and landed a job with a division of General Electric. That division was later purchased by Martin Marietta which was finally absorbed by Lockheed Martin. He retired in 2009, after 32 years with the company.
While Arthur has a professional legacy for which he can proud, he's even prouder of his grandson, now attending class at ECPI University's Northern Virginia campus. "I could not have achieved what I have without ECPI," says Arthur. "It's amazing how the school has grown through the years and all the resources it offers. I feel very good about my grandson being here."
Kristian is the first to admit that he is totally focused on technology and computers, some times to the detriment of other classes like English. For that reason, he says he is fortunate to be attending ECPI University. "I sometimes struggle with subjects I find less interesting, but the faculty here is so great about helping you along," says Kristian. "I know they will always be here for me."
Kristian also knows that he is even more fortunate to live during a time when skin color will not limit what he can accomplish. "My grandfather is such an inspiration. I know how lucky I am and I am going to work hard to make the most of my opportunities."
Yes, this is a story about a legacy. But it does not end here. Kristian says when he becomes a father one day that he would like his children to attend ECPI University. As for where he wants to work following graduation…Lockheed Martin, just like his grandfather.
"I could not have achieved what I have without ECPI. It's amazing how the school has grown through the years and all the resources it offers. I feel very good about my grandson being here." - Arthur Foster – ECPI Class of 1969

DISCLAIMER – ECPI University makes no claim, warranty or guarantee as to actual employability or earning potential to current, past or future students or graduates of any educational program we offer. The ECPI University website is published for informational purposes only. Every effort is made to ensure the accuracy of information contained on the ECPI.edu domain; however, no warranty of accuracy is made. No contractual rights, either expressed or implied, are created by its content.
Gainful Employment Information
For more information about ECPI University or any of our programs click here: http://www.ecpi.edu/ or http://ow.ly/Ca1ya.