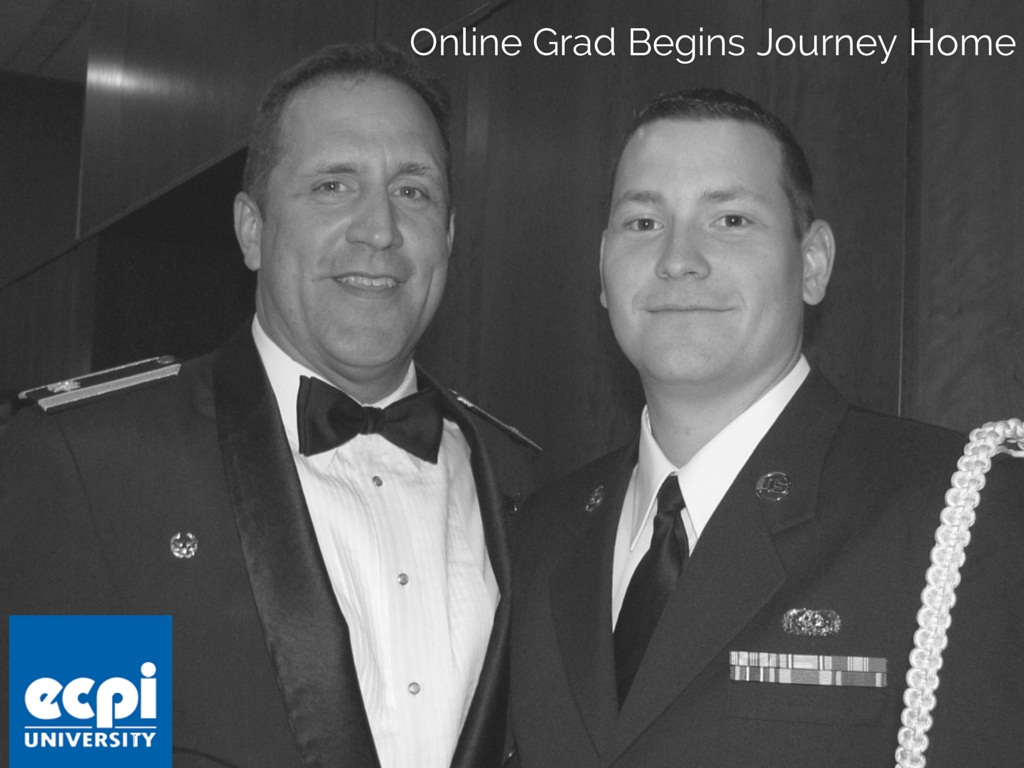 When he returned from his last deployment, Brett Schroder knew it was time to come home for good. His little girl did not recognize him. After eight years in the Air Force, he had gained many skills working with advanced radar systems. Yet, he knew he still needed additional education to augment that experience.
With the demands on his time, he knew attending college online was his best option. "I began researching schools, and was disappointed at first," says Brett. "I really wanted to be in a professional atmosphere that offered a lot of interaction with the teacher and other students. Luckily, I found ECPI University."
Brett began taking classes and persevered, even as he moved from duty stations in Afghanistan, Germany, and Delaware. He has now earned his Bachelor of Science Degree in Electronics Engineering Technology and is now working for Texas Instruments in Dallas. "I was stationed in Dover, Delaware and heard that Texas Instruments was testing students at the Virginia Beach campus. Two of my favorite teachers at ECPI used to work for the company and spoke very highly of it. So, I drove down, took the test, and was later invited to interview."
"Brett was a very determined individual," says Student Services Coordinator Phillip White. "He always responded quickly to everything asked of him, despite working 10 hours a day and caring for his wife and four children. He sacrificed quite a bit, but in the end it paid off."
"I am very pleased with how everything has turned out, especially all the support I received from beginning to end," says Brett. "Most especially, I cannot say enough about ECPI University's Career Services. They really kept the lines of communication open, making me aware of opportunities and helping me prepare so I could make the most of them."
Are you interested in a career path in electronics engineering technology? ECPI University offers an Associate of Science degree in Electronics Engineering Technology that you can complete in as little as 1.5 years! Contact us TODAY! It could be the Best Decision You Ever Make!
DISCLAIMER – ECPI University makes no claim, warranty or guarantee as to actual employability or earning potential to current, past or future students or graduates of any educational program we offer. The ECPI University website is published for informational purposes only. Every effort is made to ensure the accuracy of information contained on the ECPI.edu domain; however, no warranty of accuracy is made. No contractual rights, either expressed or implied, are created by its content.

Gainful Employment Information

For more information about ECPI University or any of our programs click here: http://www.ecpi.edu/ or http://ow.ly/Ca1ya.