eSports Panel Introduces NekoCon to the ECPI Rams
eSports began humbly as a 1972 competition for the game Spacewar. Students at Stanford University were encouraged to compete for a grand prize of a year's subscription to Rolling Stone Magazine. As games evolved and changed, competitions around these games did the same. In the 1990s online competitions became popular, pitting gamers from all over the globe against each other. In 2017 competitors in the International Dota 2 Championships battled it out for over $20.8 million dollars in prize money. Clearly, eSports have come a long way.

At NekoCon 21, the ECPI Rams coaches and players took to the stage for a panel on the phenomenal growth of eSports and birth of the first eSports team, the Rams, in Southwestern Virginia. Moderated by Glenn Carrillo, the two coaches, Gerry White and Stephen Arthur, as well as two players, Taylor "Ramaki" Huson, and Ian "KiltedZerk" Gibson, discussed gaming, teamwork, and the future for eSports in Hampton Roads.
One of audience membered started off with the big questions, how do you earn scholarship money playing video games? The ECPI Rams offers scholarships to students who make the team and maintain their grades as well as attendance in school and practice. While it's not a simple as leisurely playing games whenever you like, it's a great opportunity for students to do what they love while earning a degree.
Assistant Overwatch Coach Mat Howard was in the audience at the panel. He stated, "My favorite part was hearing from the students. What they've gained and what they've learned while playing for the team." Taylor, a League of Legends player, remarked how amazing it was to have a team and find herself surrounded by those who understood her favorite game after playing by herself for so long. Ian, an Overwatch player, discussed how the team practices and prepares for tournament matches.
League of Legends and Heroes of the Storm Coach Arthur later remarked that his favorite part of the panel was, "Getting to talk about eSports to a bunch of people as part of my job." He added, "A guy came up to me afterwards and said he wanted to enroll at ECPI and join my team!"
Another question from the audience was about how someone can become an ECPI Ram. All it takes is for active students to fill out an application on the official ECPI University eSports page and then a coach will be able to direct them from there. Requirements include a 2.5 minimum GPA and good class standing.
Thinking about going back to school? If you'd like to learn more about ECPI University or the degree programs we offer, connect with a friendly admissions officer today.
It could be the Best Decision You Ever Make!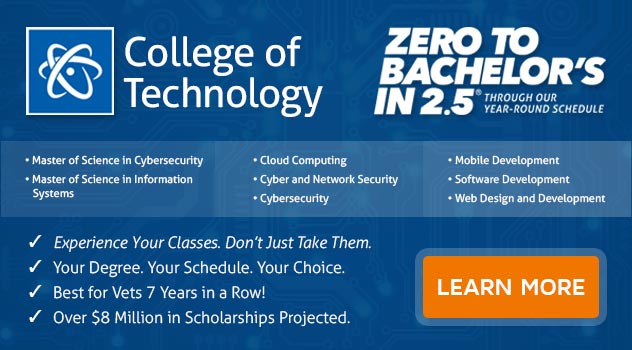 DISCLAIMER – ECPI University makes no claim, warranty, or guarantee as to actual employability or earning potential to current, past or future students or graduates of any educational program we offer. The ECPI University website is published for informational purposes only. Every effort is made to ensure the accuracy of information contained on the ECPI.edu domain; however, no warranty of accuracy is made. No contractual rights, either expressed or implied, are created by its content.
For more information about ECPI University or any of our programs click here: http://www.ecpi.edu/ or http://ow.ly/Ca1ya.