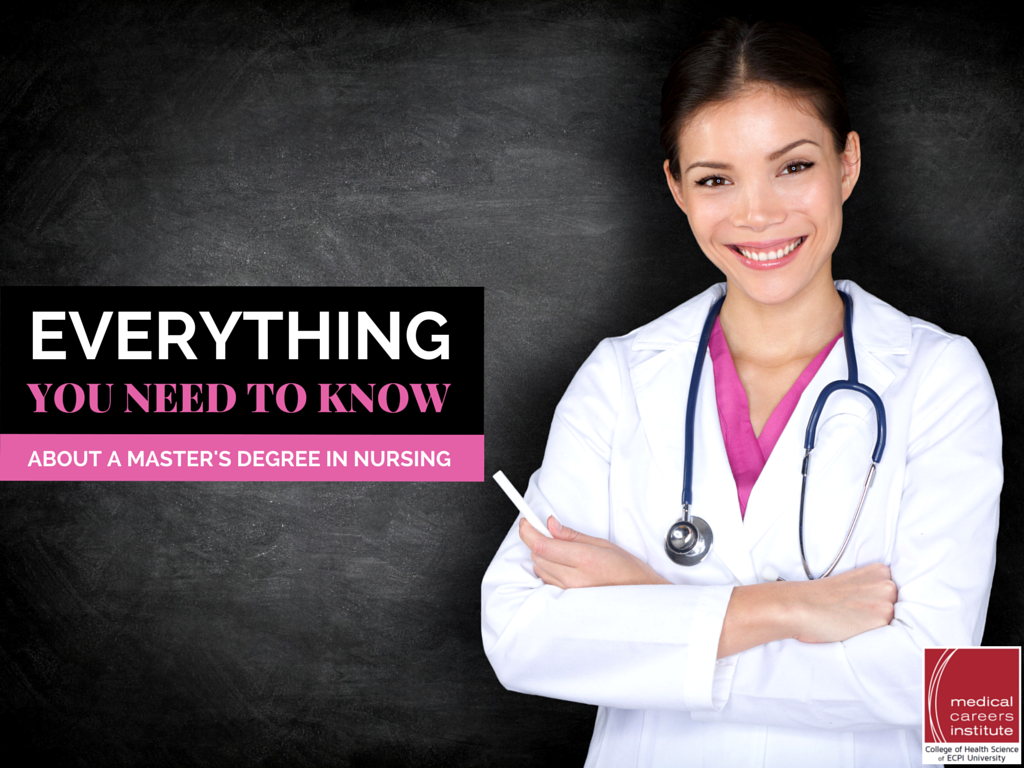 Nursing is a profession set at the leading edge of the health care industry.  In this fast-paced career, having an advanced degree is essential to staying sharp and competitive.  A Master's degree in Nursing can give a practicing nurse the edge he or she needs to be a leader in the field.  Specialization can allow you to take control over your career, receive advanced certifications, and give you the opportunity to become a leader in health care. 
The Future of Nursing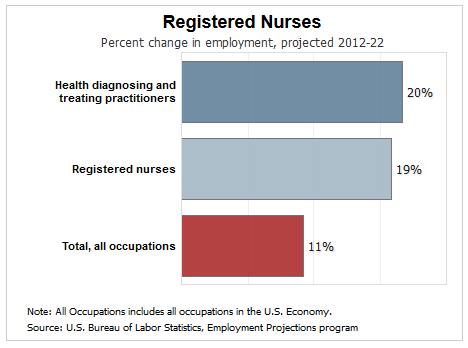 According to the Bureau of Labor Statistics, registered nursing jobs are projected to grow 19% from 2012 to 2022 [

Click to Tweet This ] . To withstand the rapid growth in this industry, the necessity for nursing leaders and teachers will undoubtedly grow, creating growing demand for nurses with advanced education. Earning a master's degree in nursing presents unique opportunities for nurses in health systems management as well as nursing education.
Become a Nursing Manager
MSN- Concentration in Health Systems Leadership
A master's degree in this discipline can allow you to forge a position of leadership in nursing.  Focusing on policy, theory, technology, and systems management, this program can prepare you for assuming a high-level role at the forefront of the health care industry.  Nurses with a concentration in Health Systems Leadership can pursue careers as a nurse manager, program manager, nurse director, quality improvement director, or patient safety director.
Become a Nursing Educator
MSN- Concentration in Nursing Education
An advanced degree in this area of specialization can give you the tools you need to shape future generations of nurses, effectively directing the profession of nursing.  Nursing education implements the newest technology and cutting-edge pedagogical techniques so you can take charge of the classroom and become a mentor to the nurses of tomorrow.  A concentration in Nursing Education can allow you to become a clinical nurse educator, a director of professional practice or staff development, or a faculty member at the associate or bachelor degree levels. 
What is involved in getting a MSN degree?
These degree programs are offered with either hybrid or online-only options.  A hybrid program gives students the best of both…traditional and in-seat education with the convenience of online learning.  The nursing program at ECPI University can be delivered 100 percent online or hybrid (in-seat and online), implementing the newest techniques of nursing education and student engagement.  These flexible options are ideal for practicing nurses who require a flexible schedule but who wish to advance their careers.
MSN Curriculum
Both degree concentrations require 36 credit-hours of course work.  The required courses you'll take will depend on your area of specialization.  Courses common to both concentrations include combinations of theory and science with administration and health care management courses.  Research skills classes can allow you to hone your comprehension of healthcare policies and techniques.  Additionally, you'll be taking courses in statistics, ethics, nutrition, technology, and more. 
A Master's Degree in Nursing can help you:
Bring together your nursing experience and specialized classroom education in a way to best benefit your patients.
Become a leader and/or educator in the health care industry, shaping its future and growth.
Advance the profession of nursing by applying research and practice in real-world situations.
Become an advocate for patients and families that depend on your knowledge, skill, and leadership.
Implement the highest standards of ethical policies in a variety of different patient care and educational settings. 
official!!!!  #medstudent 1 of my many steps to becoming a nurse  @ ECPI University http://t.co/uREJIwe7PW

— karina (@Itskari_xo) February 17, 2014
As a potential Master's candidate, take the time to carefully examine all the pros and cons of taking your education to the next level.  New cohorts begin at various times all year round.   If you want to learn more about a Master of Science in Nursing degree contact ECPI University's College of Nursing today. It could be the Best Decision You Ever Make!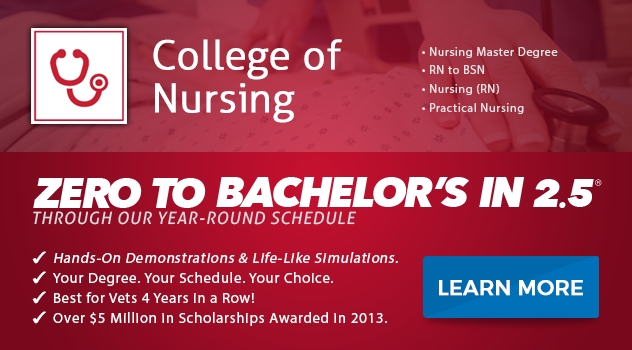 DISCLAIMER – ECPI University makes no claim, warranty or guarantee as to actual employability or earning potential to current, past or future students or graduates of any educational program we offer. The ECPI University website is published for informational purposes only. Every effort is made to ensure the accuracy of information contained on the ECPI.edu domain; however, no warranty of accuracy is made. No contractual rights, either expressed or implied, are created by its content.
Gainful Employment Information
For more information about ECPI University or any of our programs click here: http://www.ecpi.edu/ or http://ow.ly/Ca1ya.