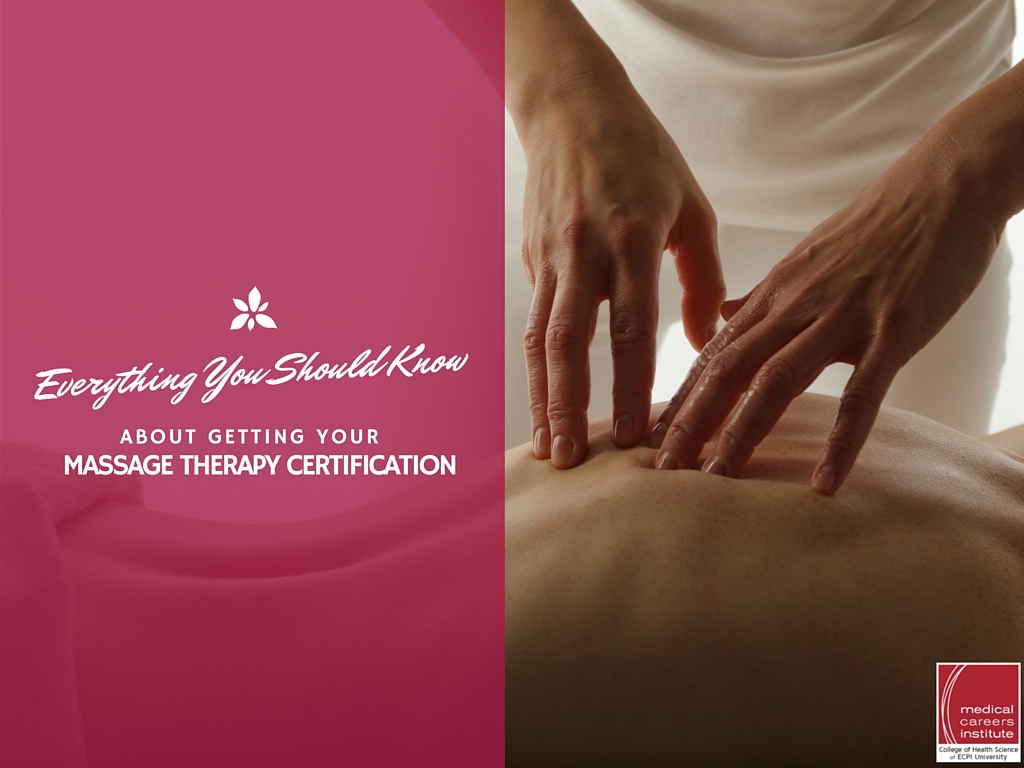 If you've ever spoken with a massage therapist, you have likely heard them make mention of how satisfied and rewarded they feel in their line of work. A career in massage therapy is unique in that it allows one to help people in a deeply meaningful way while maintaining a constant level of personal contact with others. Before licensed therapists were able to get to this point, though, there were certain steps that they all had to take. If you're thinking about following in their footsteps, this post will tell you everything that you need to know about earning your massage therapy certification. 
Job Opportunities in Massage Therapy
What types of work can a certified massage therapist expect to do? One of the truly great things about earning a massage therapy certification is that it allows for a great deal of flexibility in terms of work hours, location, independence, and practice type. Occupational massage therapists might work with those who have suffered from sports-related injuries or stiffness and pain associated with day-to-day work activities. Others might set up a private practice to promote holistic healing and relaxation for individual patients and couples. Many massage therapists also take work in health care and rehabilitation centers to assist with pain management. A massage therapist might even elect to establish a mobile business in which they travel to an individual client's home for therapy sessions. 
Work Setting for Massage Therapists
As touched on previously, massage therapists can work in a number of different settings, depending on their specific practice or focus type and their own unique needs or desires. Some of the most common locations in which massage therapists perform their work include:
Office or Home Office
Clinics
Hospitals, Wellness Centers, or Rehabilitation Centers
Chiropractic Offices
Mobile (including airports, public events, etc.)
Spas and Resorts
Health Clubs
Sports Teams
Salons
Although there are many different work environments to choose from, it should be noted that the American Massage Therapy Association has reported that the vast majority of massage therapists tend to act as sole practitioners, either working in the client's home, in a health care setting, in a spa setting, or at a client's workplace. 
Massage Therapy Workload
It's important for prospective massage therapists to understand that their entire workdays and workweeks will not be consumed with actually practicing massage. Because this particular career places an ongoing physical demand on the massage therapist, a full-time position in massage therapy generally includes 17 or more hours of actual massage per week. The remainder of the therapist's time will often be spent on scheduling, billing, bookkeeping, marketing, etc.  
Massage Therapy Career Outlook & Growth
Prospective students are always curious about the outlook for the massage therapy industry. Fortunately, opportunities are plentiful as massage continues to grow in its importance and relevance in the health and wellness sectors. In fact, the US Bureau of Labor Statistics has predicted a job outlook growth rate of 23% between 2012 and 2022 which is a much faster rate than average. This means that now is the perfect time to start earning your certification and begin working towards a successful career. 
Massage Therapist Salary
Your earnings as a massage therapist will depend on your level of experience as well as where and how you practice the art of massage. If, for instance, you work in a professional spa or healthcare setting, your wages might be fixed by your employer whereas working as a sole practitioner will afford you the freedom to determine your own hourly rates. As a general frame of reference, though, the Bureau of Labor Statistics reported that massage therapists earn an annual median income of $35,970. Remember, too, that massage therapists are frequently tipped by satisfied customers which will add to your regular wages.   
Massage Therapy Education and Career Path
Those interested in pursuing a certificate in massage therapy will need to enroll in and complete a comprehensive training program. This should include practical, hands-on clinical instruction as well as an overview of sound business practices to ensure a successful career. Upon graduation from such a program, you will need to become licensed and/or certified by your state or municipality, depending on how massage therapy is regulated in your state. This will require you to first apply to the National Certification Board for Therapeutic Massage (NCBTMB) and pass the National Certification Exam. 
Officially a Massage Therapy student at MCI at ECPI!!! #soexcited #ICan

— Renae' (@Wonder_Woman_17) February 18, 2014
Take the First Step Toward Becoming a Massage Therapist
Could a career in massage therapy be your calling? Reach out to ECPI University today to talk to one of our experts about earning an Associate of Applied Science in Massage Therapy. Our exciting program could provide you with all of the knowledge, training, and experience that you need to become licensed and certified in as little as 15 months through our year-round schedule. Don't wait another minute to start moving forward with your goals to become your very best self. It could be the Best Decision You Ever Make!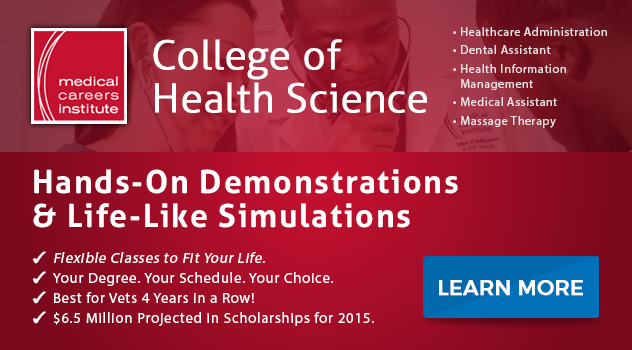 DISCLAIMER – ECPI University makes no claim, warranty or guarantee as to actual employability or earning potential to current, past or future students or graduates of any educational program we offer. The ECPI University website is published for informational purposes only. Every effort is made to ensure the accuracy of information contained on the ECPI.edu domain; however, no warranty of accuracy is made. No contractual rights, either expressed or implied, are created by its content.
Gainful Employment Information
For more information about ECPI University or any of our programs click here: http://www.ecpi.edu/ or http://ow.ly/Ca1ya.