Family Tragedy Prompts Newport News Student to Change Course
Paramedic (EMT) Graduate Pursues Dream in Grandmother's Memory
It wasn't like Nancy Starnes not to answer the phone. When family members became worried, they asked her grandson, Paul, who lived nearby, to check in on her. When he arrived at Nancy's Smithfield, Virginia home with his wife and three children, something did not look right. Both cars were missing. His 82-year-old grandmother no longer drove, and his uncle who lived with her, wasn't answering his phone either.
Paul told his family to stay in the car. He went to the front door, but it was locked and no one was answering his knocks. He then moved to the back of the house, found an open door and entered to discover that the home had been ransacked. Having a concealed carry permit, Paul drew his weapon and made his way to the back of the home only to come upon a horrifying scene. In two separate bedrooms lay his grandmother and uncle shot to death.
"I was in shock," says Paul. "I wasn't sure if the people who did this were still in the house. I was worried about my wife and kids in the car, so I rushed back to them and called 911." The next several months were like a blur for Paul and his family. "It really didn't sink in at first," he says. "I went through a lot of emotions, from sadness and then anger once police caught the two men who did it. After working through it all with a counselor, I realized I had to let that anger go. I needed to redirect my emotions."

That's when Paul decided to make a major change. As a child, he grew up right down the street from the Smithfield Fire Station where he spent a lot of time. "I always wanted to be a firefighter," he says. "I had been working as an HVAC tech for nearly 10 years, and while I made a good living, I just wasn't fulfilled. My grandmother had been encouraging me to pursue my dream to become a firefighter, so I decided I would do it to honor her."
After talking with some friends in the fire department, he learned there was a shortage of paramedics and that might be his best path forward. After doing some research, he learned about ECPI University's Paramedic (EMT) program offered at the Newport News campus. Through an accelerated schedule, he could earn his Associate of Applied Science in Emergency Medical Services (EMS) in just 16 months. So in January 2018, four months after his grandmother and uncle were murdered, he enrolled.
It was tough going at first. Paul was working fulltime and going to school fulltime. "I felt bad for my wife," he says. "It was like she was a single mother, but I knew I was doing something important that would make all of the sacrifice worth it. Failure was not an option. I was not about to let my grandmother down." On Friday, May 31, all of Paul's hard work will pay off as he graduates and receives his degree.
"I hate that it took something so horrible to get me to go back to school," Paul says, "but I am so glad I did. The support from my teachers and advisors was incredible, and I learned so much. I am really excited about my future. I already have a job offer from the Newport News Fire Department and I am looking forward to doing something that really makes a difference. I just want to save as many lives as possible."
Do you want to save lives? If you want to earn an Associate of Applied Science Degree in Emergency Medical Services, ECPI University could help you get there. For more information on this exciting program, connect with a knowledgeable admissions advisor today.
It could be the Best Decision You Ever Make!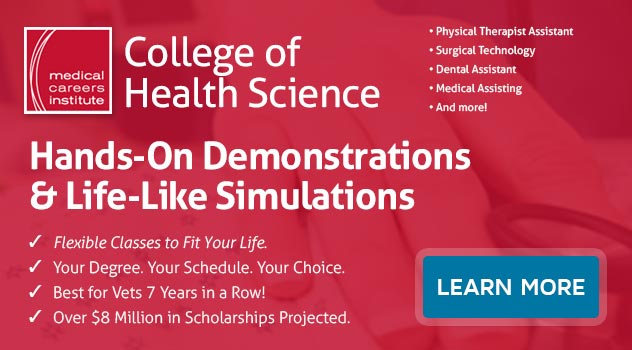 DISCLAIMER – ECPI University makes no claim, warranty, or guarantee as to actual employability or earning potential to current, past or future students or graduates of any educational program we offer. The ECPI University website is published for informational purposes only. Every effort is made to ensure the accuracy of information contained on the ECPI.edu domain; however, no warranty of accuracy is made. No contractual rights, either expressed or implied, are created by its content.
Gainful Employment Information – Paramedic (EMT) - Associate
For more information about ECPI University or any of our programs click here: http://www.ecpi.edu/ or http://ow.ly/Ca1ya.