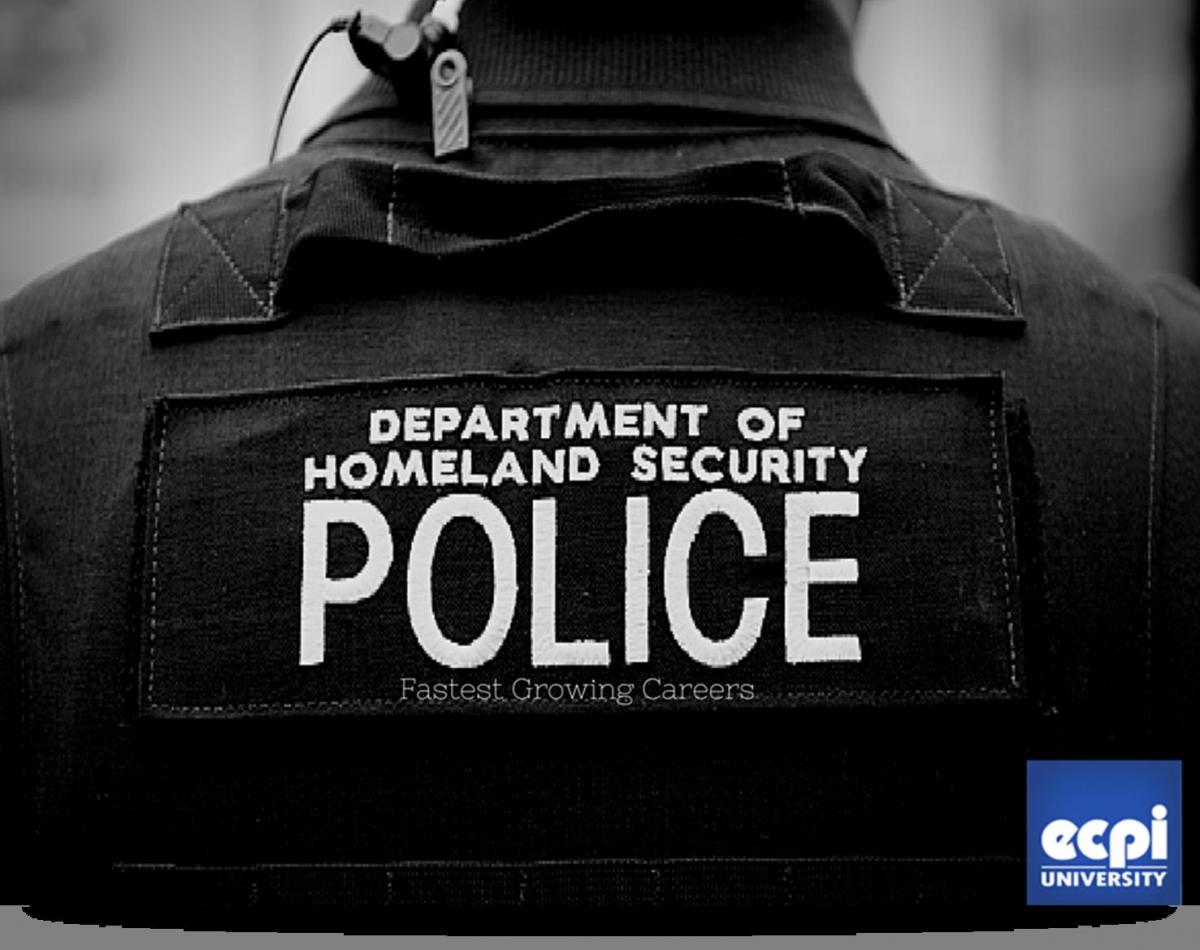 In our increasingly networked society, terrorism always presents a serious threat. A well-aimed terrorist attack could disrupt the country's transportation, halt all communications, and leave the economy and military paralyzed. Worse still, an attack on a densely-populated area could kill thousands in a single blow. The following fields employ Homeland Security specialists to prevent such attacks, and to deal with them when they happen:
Law Enforcement:
Police departments need Homeland Security specialists to patrol sensitive areas, apprehend terrorists, protect potential targets, and investigate terrorist attacks and threats. This is particularly true in large cities, near military bases, around important infrastructure, and at other sites that are essential to the day-to-day functioning of the country. According to the Bureau of Labor Statistics the median annual salary for a police officer is $56,980. Skilled Homeland Security specialists can more easily attain positions as criminal investigators or detectives, for which the median wage is $74,300 per year. Also under the Bureau of Labor Statistics local, state, and federal agencies are expected to add 41,000 new law enforcement jobs over the next ten years, including 2,300 jobs for detectives and investigators.
Private Investigators and Detectives:
Businesses and individuals who have been threatened or attacked are not always willing to wait for the regular police force to solve the crime. When they need quicker assistance than the state can provide, they often hire private investigators to solve their problems. Homeland Security training is an asset for private investigators, particularly those who work for airports, military contractors, and other organizations that frequently have to worry about terrorism. Investigators with this training can survey potential targets, search for traces of wanted terrorists or violent criminals, investigate threats and crimes, and provide their employers with evidence to present in court.
According to the U.S. Bureau of Labor Statistics, the median wage for a private investigator is $45,740 per year; for investigators who work for banks or insurance companies, this increases to $55,660. The job market for private investigators is expected to grow by 11% over the next ten years.
Emergency Management Directors:
Emergency Management Directors work with governments, businesses, non-profits, and healthcare facilities to develop contingency plans to deal with potential disasters. Those with Homeland Security backgrounds usually focus on responding to terrorist attacks. They examine and oversee the day-to-day operations of their workplaces, identify potential terrorist targets, and determine the amount of damage that would occur if the targets were attacked. They also organize and teach emergency response training programs for their co-workers. If there is an attack, Emergency Management Directors determine the extent of the damage and help coordinate emergency response and recovery efforts.
The median annual wage for an Emergency Management Director is $59,770. The job market for this field is expected to grow by 8% over the next decade, according to the Bureau of Labor Statistics.
Information Security Analyst:
As the world becomes increasingly dependent on computers and the Internet, the threat of cyber terrorism, or any terrorism that affects information or electrical networks, becomes increasingly serious. For this reason, the fastest-growing Homeland Security job is in Information Security Analysis. Analysts work with governments or businesses to determine potential weaknesses in their computer networks. They monitor computer systems, report security breaches, design and install security software, and run periodic simulations of cyber-attacks to test their system's resilience. If these methods fail and attacks occur, Information Security Analysts develop plans to help their governments or businesses recover.
The market for Information Security Analysts is expected to grow by 37% by 2022. The Bureau of Labor Statistics states that the median pay in this industry is $86,170 per year.
Are you interested in a career path in homeland security?  ECPI University offers a Bachelor's Degree in Criminal Justice with a Homeland Security concentration can be achieved in as little as 2.5 years! Click here for more information. Contact us TODAY! It could be the Best Decision You Ever Make!

DISCLAIMER – ECPI University makes no claim, warranty or guarantee as to actual employability or earning potential to current, past or future students or graduates of any educational program we offer. The ECPI University website is published for informational purposes only. Every effort is made to ensure the accuracy of information contained on the ECPI.edu domain; however, no warranty of accuracy is made. No contractual rights, either expressed or implied, are created by its content.

Gainful Employment Information

For more information about ECPI University or any of our programs click here: http://www.ecpi.edu/ or http://ow.ly/Ca1ya.