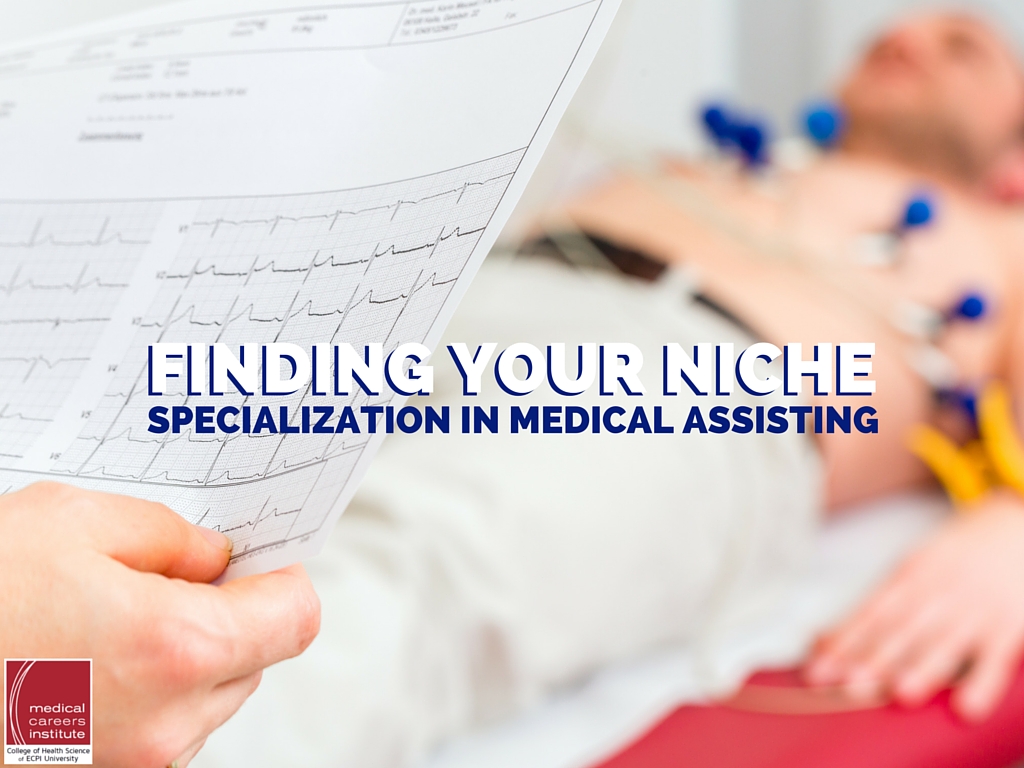 Finding your specialization or niche in medical assisting can be an excellent career choice—one that can be very rewarding and can give you a sense of accomplishment that you've helped someone in need.  If you're already seeking a career in medical assisting, you've overcome the most difficult part of the process for choosing the right career and the right school.  Here are a few different career paths you may want to consider as a medical assistant.
EKG Technician
If cardiology is an interest of yours, consider a career path as an electrocardiography (EKG) technician.  As an EKG technician, you may be responsible for conducting EKG tests and possibly stress tests to assist cardiologists in diagnosing pulmonary and circulatory issues.  This highly-specialized medical technician field is also quite rewarding financially.  According to the Bureau of Labor Statistics (BLS), EKG technicians (as well as other medical sonography positions) could expect to earn median salaries of $62,540 annually.  The BLS also anticipates a 24% growth in the sonography field over the next decade.
Ophthalmology Assistant
Medical assisting isn't always focused on the hospital and clinical settings, and many opportunities are available in other medical fields.  Take ophthalmology as an example.  An ophthalmology assistant works with the optometrist by performing diagnostic testing before or during examinations and may be responsible for administering certain medications to patients prior to surgeries.  Additionally, smaller optometry clinics may task their assistants with performing basic administrative duties including taking appointments, fitting patients with glasses, and working with insurance companies to ensure that patients are getting the best bang for their buck.
Medical Billing and Coding
If hands-on lab work isn't quite your thing, perhaps a specialization in a more administrative role will appeal to you.  Medical billing is largely a back-end, supporting role but a very important one. Medical billers are typically charged with ensuring that insurance companies are properly billed for future reimbursement to hospitals, clinics, and doctor's offices.  Medical coding, on the other hand, deals directly with Medicare and requires a well-rounded knowledge of how Medicare and other government medical subsidiaries operate.  While medical billing at large doesn't require any special certifications, as a medical coder, you may be required to attain certain professional certifications.  
Administrative Assistant
Another administrative and managerial career path to consider would be working as an administrative assistant.  In this capacity, you can expect a more intimate role with the doctors, ownership, and management of clinics and hospitals.  An administrative assistant is typically charged with bridging the gap between practitioners, patients, and management all while proficiently maintaining records, recording appointments, scheduling meetings, and working as a day-to-day "field general" within the office.  Possibly the broadest career path for a medical assistant degree holder, an administrative assistant must be versatile and able to handle various customer service interactions as well as juggle the delicate balance between patient-practitioner relations.
Pharmacy Technician
Pharmacy technicians are often the front-line warriors at a busy pharmacy.  As a pharmacy technician, you can expect to be hands-on with filling prescriptions and assisting pharmacists "behind the glass."  Adaptability and ability to handle challenging situations are a must for a pharmacy technician as your attention to detail may be scrutinized and put to the test.  A well-rounded general knowledge of how different prescription drugs operate, an understanding of suitable substitutes, and knowing what reactions certain patients may have with certain drugs is paramount.  These skills can easily be attained through an associate's degree program.  Keep in mind also that virtually any pharmacy technician will be required to hold a license from the state they are practicing in.
One Degree, Multiple Career Paths
Medical assisting, as with any career field, offers myriad career paths and options for further specialization within your degree.  For more face-to-face patient interactions, you may choose to specialize as a doctor's assistant, work in a more managerial or administrative role in a physician's office, or find your own niche in a clinic.  If you are more of a scientifically-minded person and wish to find your place conducting tests and analyzing specimens, perhaps becoming a phlebotomist, EKG technician, or laboratory technician would be more your speed. 
With an awesome growth outlook, versatile and multiple career paths, and plenty of hands-on activity, an Associate of Applied Science in Health Science with a concentration in Medical Assisting can be a very positive and rewarding pursuit.  If you would like to know more about how to become a medical assistant, learn about the certifications you can attain, and get more information about possible career paths, contact an advisor at ECPI University's College of Health Sciences for more information. It could be the Best Decision You Ever Make!
Going to tour ecpi for medical assisting tomorrow so excited

— Kayla (@KaylaShader) February 28, 2015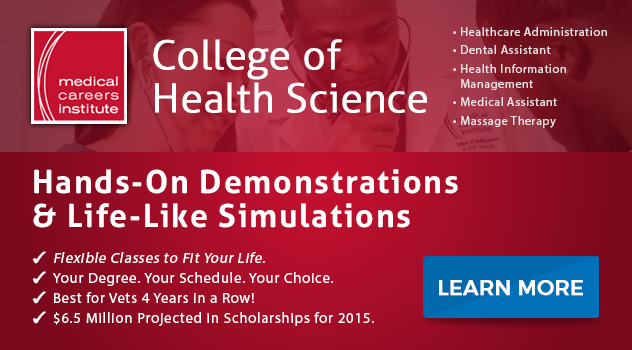 DISCLAIMER – ECPI University makes no claim, warranty, or guarantee as to actual employability or earning potential to current, past or future students or graduates of any educational program we offer. The ECPI University website is published for informational purposes only. Every effort is made to ensure the accuracy of information contained on the ECPI.edu domain; however, no warranty of accuracy is made. No contractual rights, either expressed or implied, are created by its content.
Gainful Employment Information – Medical Assisting – Associate's
For more information about ECPI University or any of our programs click here: http://www.ecpi.edu/ or http://ow.ly/Ca1ya.